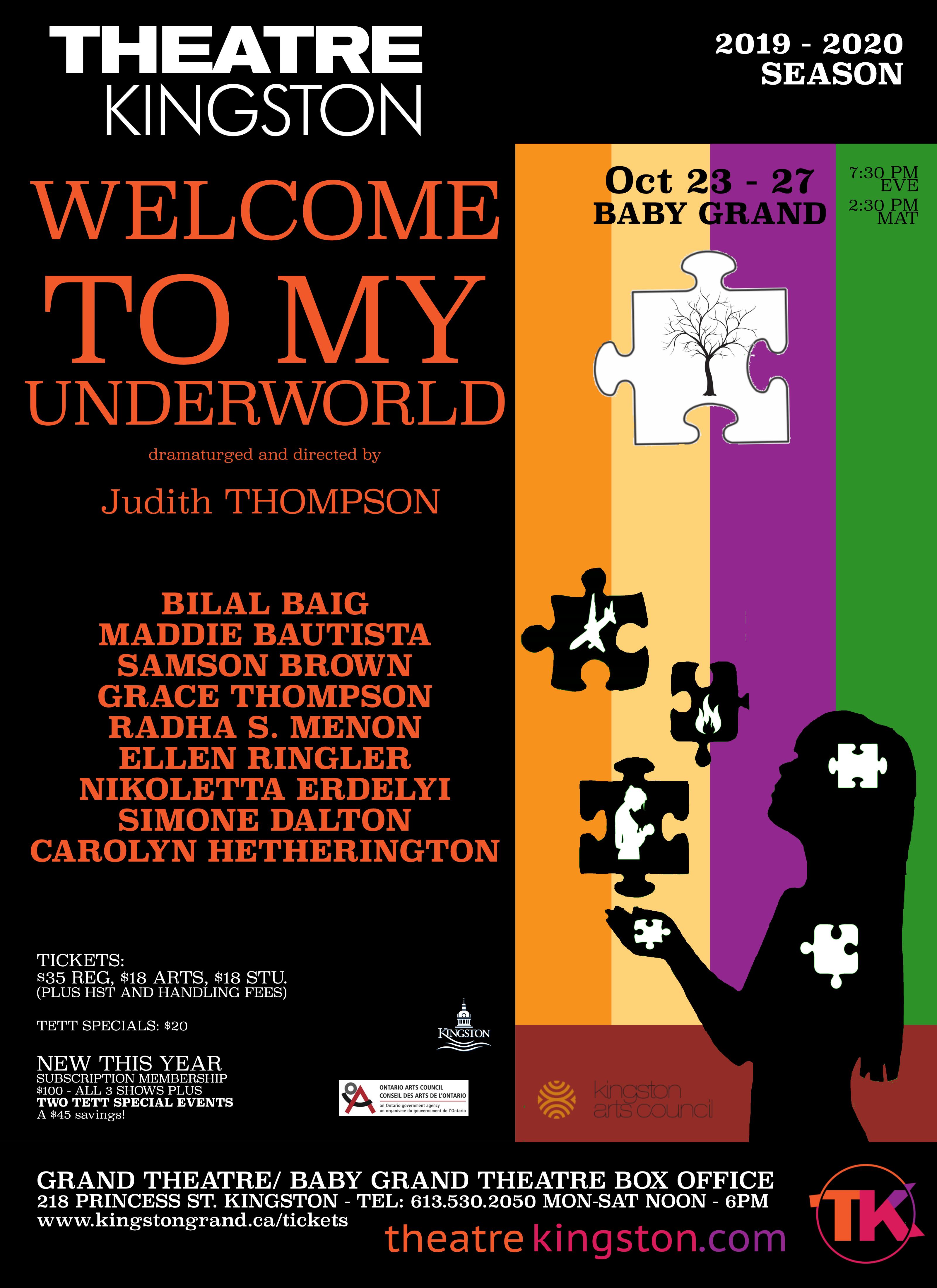 Welcome to my Underworld:
From October 23rd to October 27th Theatre Kingstons 27th season brings Rare Theatres newest work, Welcome to my Underworld, to the Baby Grand following its world premiere at SoulPepper. Within Welcome to my Underworld, Nine blazing hot works were written and performed by new Canadian dramatists have been woven into one spectacular play guided by two-time Governor General award-winner and Kingston native, Judith Thompson. Each playwright brings their own gate-crashing ideas and compelling characters who have never been seen on our stages until now. Welcome to my Underworld is a beautiful odyssey that erupts with heightened, illusory and playful language, as it follows Willow, a 10-year-old girl, as she gracefully weaves from one unique story to the next in search of her truest self.

"Welcome to My Underworld is a bracing, sobering, often funny, always poignant look at the world of these gifted playwrights. I can't recommend it highly enough. As that lovely little kid said at the end of a Hayden/Handel concert in Boston recently: WOW!" - Lynn Slotkin and the Slotkin Letter
Dramaturged and directed by Judith Thompson
Written and performed by Bilal Baig, Maddie Bautista, Samson Brown, Grace Thompson, Radha S. Menon, Ellen Ringler, Nikolette Erdelyi, Simone Dalton, Carolyn Hetherington
Buy a ticket to all 5 productions (Welcome to My Underworld, Happy Days, Peggy's Song, EEN & Mystery Event), put them in your cart and apply the 5 AND SAVE price point to receive the Subscription Membership rate!
Venue
218 Princess Street
Kingston ON K7L 1B2
Canada