Tickets sold through the Grand Theatre box office can be purchased::
By phone at 613-530-2050, Monday through Friday 12:00 pm to 5 pm and two hours prior to all performances including those on Sundays and holidays. The Grand Theatre Box Office is closed for all statutory holidays.
If you purchase your tickets online you will have the option to print your tickets at home or pick them up from the Box Office. Please note the Box Office is currently closed for in-person sales.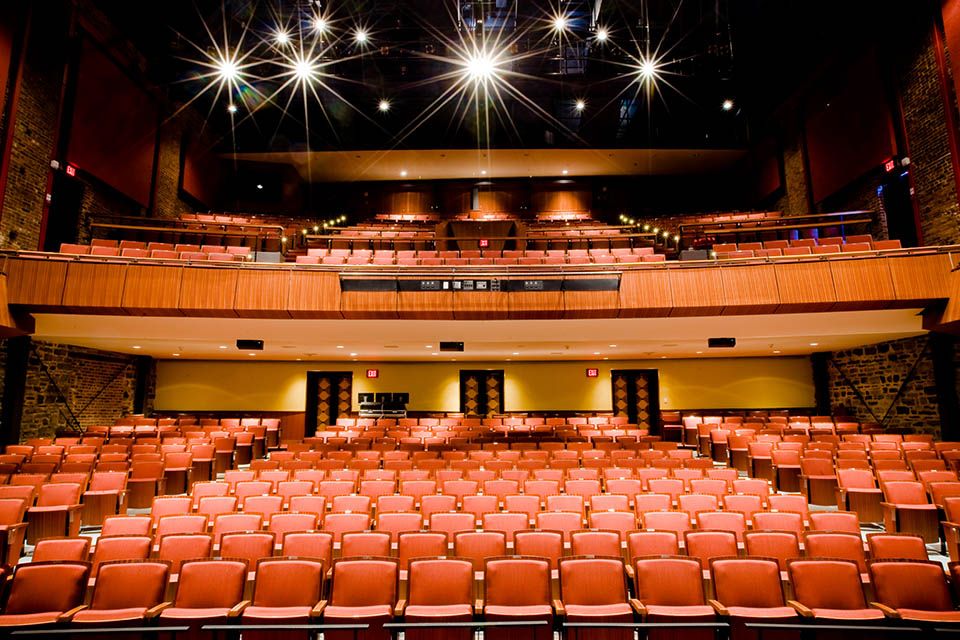 Purchasing virtual tickets frequently asked questions
 
Kingston Grand Theatre is excited to welcome you to experience the performing arts through virtual events. Here are some tips to ensure you have a great time! 
How can I see what virtual events are available? 
You can visit https://www.kingstongrand.ca/events and select 'virtual' as the venue to see what virtual events are scheduled. 
How to I register to watch a virtual event? 
Once you click on the event landing page and wish to register, you can click on the 'Buy Tickets' button in the top right hand corner. This will take you to our ticketing page and you can follow the instructions.  Please note you will have to select credit card as a payment option - for any free streaming events it will not take you to a payment page and will complete your order without having to enter your card details.
Why do I have to sign in to register to watch a virtual event? 
In order to send you the link for the virtual event, answer any questions you may have prior the event, and to collect feedback to share with the artist, we ask you to sign in through our ticketing system.  
How do I watch the event at the scheduled time? 
As soon as you complete your registration, you will be sent an email with a copy of your ticket. A few minutes before the start of the event, select the Stream Now button from your ticket.  You will then go to the streaming page and an access code will be sent to your email to be entered.  Put in your access code and start enjoying the show.  
How can I participate in the event? 
Many of our events will have an opportunity to post questions in the chat box during the Q&A portion of the program. The event host will endeavour to select as many questions as possible based on available time.
What if I am having technical issues logging onto the event? 
A member of our technical team will be able to answer any questions you have through the chat function. Please ensure before you log on that you have a stable internet connection and your speakers are on.  
How can I find out about upcoming virtual events?  
All newly announced virtual events will be posted on KingstonGrand.ca. We encourage you to sign up for our newsletter at https://www.kingstongrand.ca/sign-up-to-our-newsletters to ensure you are the first to know of newly added events.  
What if I still have questions? 
For questions about registration for virtual events, please contact Kingston Grand Theatre Box Office. The Box Office is open Monday - Friday by phone at 613-530-2050 from 12 noon – 5 pm or email grandtheatre2@cityofkingston.ca. 
Consumer Warning:
The Grand Theatre is not responsible for tickets purchased from other sources. The Grand Theatre Box Office and KingstonGrand.ca are the only OFFICIAL TICKETING PROVIDERS for events at the Grand Theatre and affiliated venues. Tickets obtained from unauthorized sources are often greatly inflated in price. They may be stolen, counterfeit or invalid and may not be honored. Tickets purchased from other sources are not eligible for replacement if tickets are lost or stolen, or if the event is cancelled or rescheduled.  We encourage you to contact our box office prior to your online purchase should you have any questions.