Take your seat, whether it be at Kingston Grand Theatre, in a park, in a car, at someone's house, online, or even at a friendly game of basketball. Anything is possible at the Kick & Push Festival, a theatre festival that puts artists front and centre and invites audiences to enjoy the unexpected.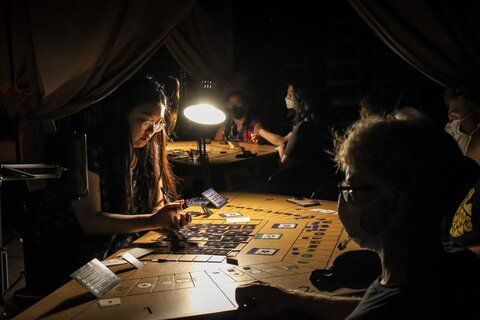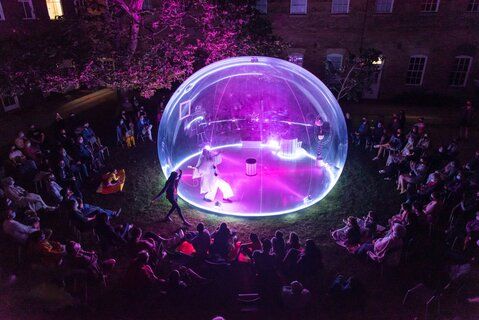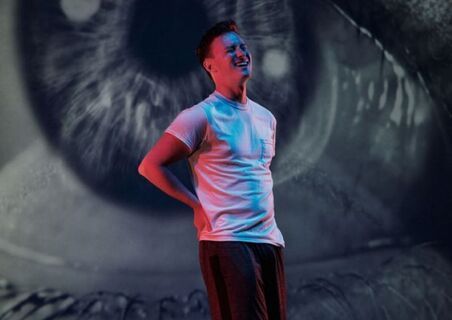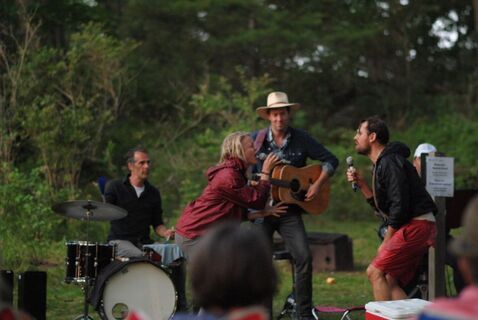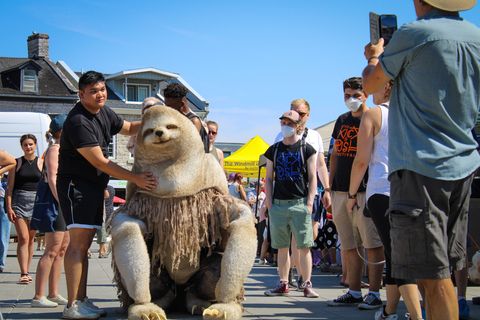 The 2023 Kick & Push Festival, featuring the Fringe Festival, shifts gears in its final week with a focus on residencies, new creations and site responsive works taking place in and around Kingston 
More information can be found by visiting the Kick & Push Festival website (https://www.thekickandpush.com/ninth-season) or by following their social media channels, including https://www.facebook.com/thekickandpush and https://www.instagram.com/thekickandpush/.
Featured artists include Andrew Cameron with the show The Fall at Musiikki Cafe & Whisky Bar, along with additional works being developed by artists Brian Solomon, Jesse Wabegijig, Seymour Irons and others.  
About the Kick & Push Festival
Established in Kingston in 2015, the Kick & Push Festival is an annual festival of innovative performances. The festival features fun, interesting, and challenging works by award-winning Canadian artists and theatre companies. It also includes the Fringe Festival, a suite of smaller, more unconventional productions that highlight many local theatre artists alongside theatre artists from across Canada and around the world.

The Festival's unusual name pays homage to Kingston's historic past-- specifically, the old Kingston and Pembroke Railway, affectionately referred to as the "kick and push", which is nowadays the public pathway known as the K&P Trail. Evoking this historic rail line, the Festival echoes the effects the railway had on Kingston: to bring further development to the city and to connect people and communities.





The Kick & Push Festival is produced by the Kingston Theatre Alliance, an umbrella organization that advocates for Kingston-based theatre artists and organizations. Visit https://www.thekickandpush.com/ or https://www.kingstontheatre.ca for more information.



The Fringe Festival, which is part of the Kick & Push Festival, is produced by Theatre Kingston. Visit https://www.theatrekingston.com/ for more information.