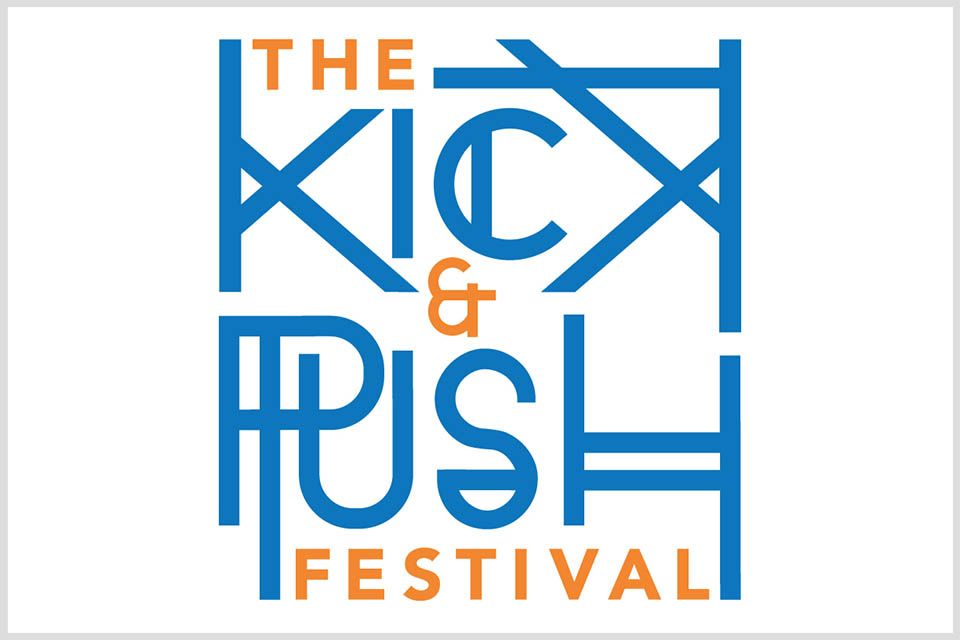 The Kick & Push Festival will return to Kingston this July in its fifth year of operation with a lineup showcasing innovative and boundary-breaking experiential theatre. The festival will take place throughout Kingston at various venues from July 18th to August 11th. 
The Kick & Push Festival includes the performances of Theatre Kingston's Storefront Fringe Festival, which features 18 production companies performing in three empty downtown storefronts.
Opening The Kick and Push Festival on July 18th, Stupidhead! is a comedy musical about having dyslexia. It's also about how being a human is really embarrassing... like all of the time. Stupidhead! has performer/playwright Katherine Cullen sharing true stories about her dyslexia, the way she interacts with the world, and the way the world interacts with her.
Out of the Woods, running July 26th and 27th, is a songplay about love, nostalgia and regret. At the advice of their therapist, an urban couple escapes into the wilderness in order to figure out whether they should rescue their relationship or dissolve it. 
Hop on for a one-of-a-kind bus ride you won't want to miss! Tales of an Urban Indian is a semi-autobiographical story of Simon Douglas, a contemporary First Nations man raised on the reserve in British Columbia and the streets of downtown Vancouver, and the array of characters that come in and out of Simon Douglas' life. 
Using puppets and close-up magic, strange things loom in the midday moon, where lost men moil for gold in the Harrowing of Brimstone McReedy. Our hero, Brimstone, is caught up in the Canadian Klondike Gold Rush of 1897.
Paddle Song covers Pauline Johnson - a trailblazing heroine, an enigmatic, ahead of her time, proud Mohawk Poet and performer of the late 1800's. The daughter of a respected Six Nations Mohawk Chief, and an English mother, Pauline embraced her heritage and fiercely challenged the stereotypes of women, and Native peoples within her work.
Shakespeare's most popular comedy, A Midsummer Night's Dream is the perfect outdoor summer theatre experience for the entire family. Four lovers and one group of hapless tradespeople experience a chaos-filled night in the forest as they stumble across the mischievous Puck and the magical denizens of the faery kingdom.
In Kitchen Chicken freshly cooked-up by L'ODHO, the songs of American 30s yodel queens The Cackle Sisters contend with the ovens for an improbable meal.
Tickets for all shows on sale through the Grand Theatre Box office!
You can find out more about the 2019 Kick & Push Festival online at www.thekickandpush.com and by following us on Facebook, Instagram and Twitter @thekickandpush. 
Kingston Theatre Alliance is a collective of theatre companies dedicated to creating a productive and inclusive working environment for Kingston theatre makers and organizations. By way of productions, workshops and other events, the Kingston Theatre Alliance strives to unit theatre companies in Kingston and expand membership to support the healthy growth of theatre in Kingston.