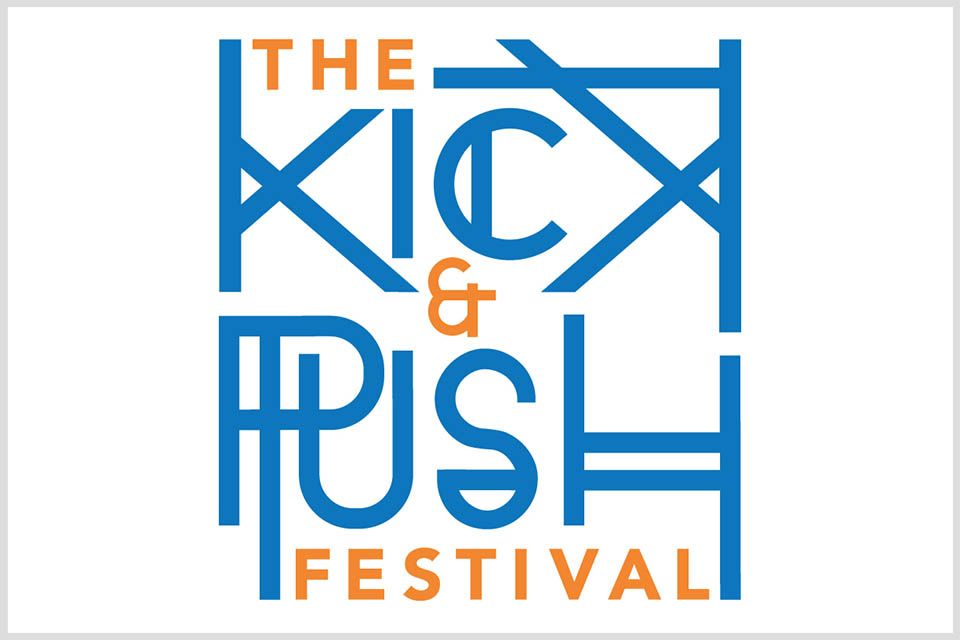 The Kick & Push Festival returns for its fourth season in Downtown Kingston July 19-August 12. Presenting seven immersive and thought-provoking productions, Kingston's summer theatre festival provides an opportunity to experience professional theatre in new and innovative ways, and to have stimulating experiences in some of Kingston's oldest spaces.
The Kick & Push launches with Swordplay: A Play of Swords by Toronto's most acclaimed physical comedy troupe Sex T-Rex and the Director's Cut of their multi-award-winning comedy! This production also serves as the launch to the Storefront Fringe Festival, partnering again with The Kick & Push July 20-28.
A site-specific production of Annie Baker's The Flick, featuring Charlotte Gowdy with Single Thread, will take over the beautifully renovated Art House Cinema The Screening Room!

Driftwood returns this year for Rosalynde (or, As You Like It) for another PWYC site-specific show in Downtown Kingston.
Outside The March brings Beta's Baby - a choose your own adventure style production which started workshopping at last year's Kick & Push Festival with Rewind!
Go inside a traditional Pow-Wow with AGOKWE - Unplugged - a 6-time Dora Award-winning production which speaks to bullying, homophobia, unrequited love, social isolation and the lost traditions of the Anishinaabe.
Plus, Space Hippo - a show for all ages featuring shadow puppets on the Grand Theatre stage, and the finale of the festival: Flashing Lights (nominated for 8 Dora's!!)
Tickets for all shows on sale through the Grand Theatre Box office!
You can find out more about the 2018 Kick & Push Festival online, including show schedules, workshops and more at www.thekickandpush.com and by following us on Facebook, Instagram and Twitter @thekickandpush
Kingston Theatre Alliance is a collective of theatre companies dedicated to creating a productive and inclusive working environment for Kingston theatre makers and organizations. By way of productions, workshops and other events, the Kingston Theatre Alliance strives to unit theatre companies in Kingston and expand membership to support the healthy growth of theatre in Kingston.