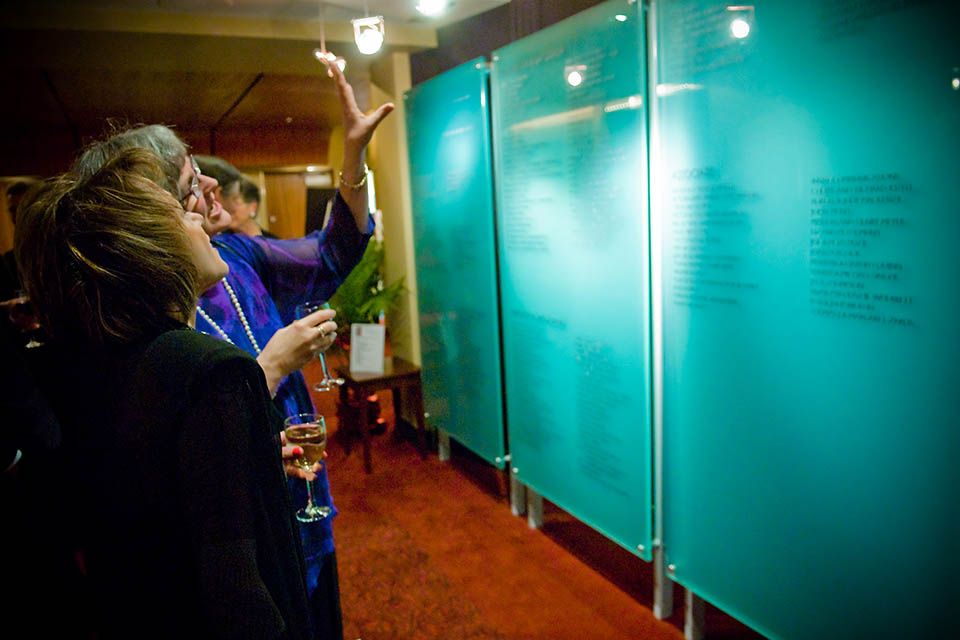 Ten years ago saw so many of you come together when the Grand Theatre Foundation was formed.  You helped reach that campaign goal of $3.85 million and in May 2008 the theatre reopened and became Grand Again!  Now here we are celebrating so many seasons of marvellous performance art in all its forms – the Grand truly brings the world to the people of Kingston.  We've seen warm calypso beats, the thrill of tumbling Chinese acrobats, the vibrancy of Bollywood, traumatic stories from our own history, the spoken word changing our points of view, the health benefits of deep-down laughter … … so much music, merriment, and life crossing the stage because of your support.
When you choose to become an annual individual donor to the Grand Theatre Foundation you share your love of the arts with all ages…
… … transporting your community with the thrill of live performance, allowing theatre attendees to get up close and personal In Conversation with artists, through Master Classes, or during Talkbacks, and bringing sparkling magic to the eyes of children attending their first live show!
Thank you to these recent donors to the Grand Theatre Foundation:
Dr. John & Mrs. Katherine Leverette
Elinor Gill Ratcliffe C.M., O.N.L., LLD (hc)
Mr. Chuck Denis
Mr. P. Payan
The Andrusyszyn family
Patti & Brad Marko
Sue Bates
Jayson & Jessica Duggan
Arun Bryson, in Honour of Ellen Moore
Jacquie Costron
Bernie Kelly
Charles Labarge
Jill Smith
Stephen Jackson
Ian Collier
Bill Walker
Steve Nash
Janice Hilliard
John & Cheryl Storms
Craig Cameron
Karen Wilson
Christine Perrault
Jake Hofstee
Nadia Hockley
Robert & Barbara Fisher
Michael & Penny Robinson
Anita Brunet-Lamarche
Wayne Halstead
Janet MacDonald
Brenda Feely
Mr. P. Payan
Shelly Maija
Clair Fraser
Kathryn Wirsig
Annie Peace-Fast
Cam Vanderkooi
Kathy Burke
Your donations make all that – and much more – happen every day through the wide range of performances on the Grand Theatre stage.
Please donate now and keep community magic happening at the Grand!