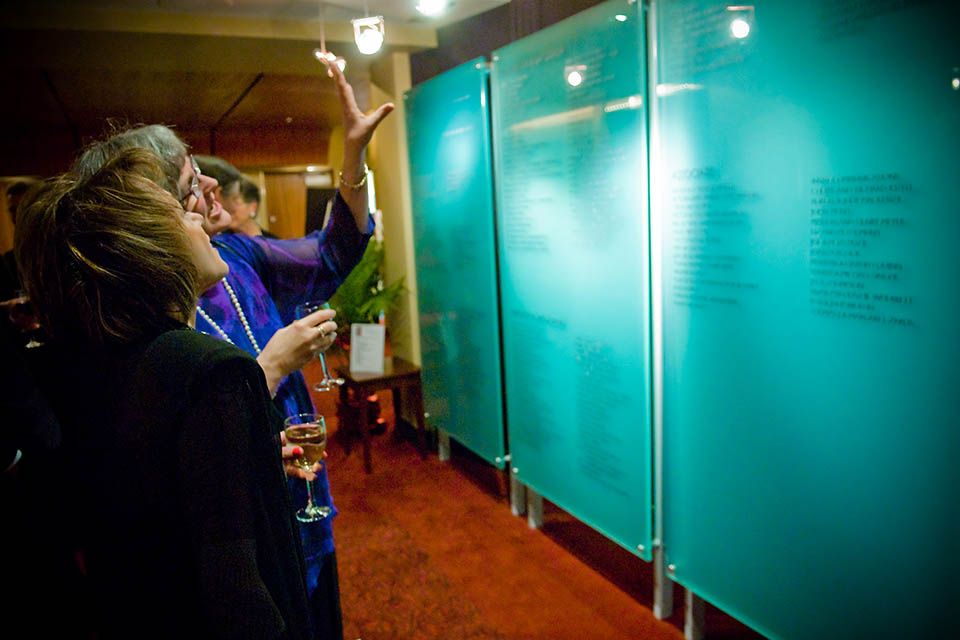 Under normal circumstances, ticket sales account for only a portion of the costs of sustaining a vibrant theatre.  The generosity of individual donors and corporate sponsors has been critical to the success of the Grand OnStage program in recent years and the support of the community now is more critical than ever. 

The support of donors and sponsors will also help to ensure the future continuation of the Grand Onstage school performances and the Municipal Fee Assistance Program Ticket Fund. 
One-time and monthly contributions to support Grand OnStage, Grand OnStage School performances, and the Municipal Fee Assistance Program Ticket Fund can be made online here. 
Donations can also be made by phone through Kingston Grand Theatre Box Office at 613-530-2050.  
If you prefer to mail a cheque, please make the cheque payable to Kingston Grand Theatre, and mail it to:
Kingston Grand Theatre, 218 Princess Street, Kingston ON K7L 1B2
Income tax receipts will be issued for all donations over $20. 
2023 Donors
Grand OnStage Fund
Raymond Doyle
Jayson and Jessica Duggan
Fenlon Family / Daly Foundation
Grand OnStage Subscribers Tee Shirt Collective
Homestead Land Holdings
Katherine Jeffrey
Bernie Kelly
Marlene Larsen
Janet Longworth
Joan McKibbin
Peter J. Musgrave
William Paterson
Elinor Gill Ratcliffe, C.M., O.N.L., LLD
Micky Renders
Margaret Sanborn
Daniel Thornton
Stephen Turcotte
Donna Weaver
In memory of Heather Wiginton
Grand OnStage School Performances Fund
Loralee Cochrane
Grand OnStage Exclusive Entertainment Partner
Delta Hotels Marriott Kingston Waterfront
Grand OnStage Performance Sponsors 
Walter Fenlon and Linda Ann Daly
Chez Piggy and Pan Chancho

For more information or to make your own commitment of support, please contact: 
Julie Fossitt 
Phone: 613-546-4291 ext. 1143 
E-mail: jfossitt@cityofkingston.ca