Updated July 16, Step 3, Ontario Roadmap to Reopen
Subscriptions to Grand OnStage, Kingston Symphony, Domino Theatre and Theatre Kingston remain on hold until regular programs resumes. Please subscribe to our newsletter (below) and follow us on social media for programming updates. Please refer to the websites for the Kingston Symphony, Domino Theatre and Theatre Kingston for updates regarding their programming and subscriptions.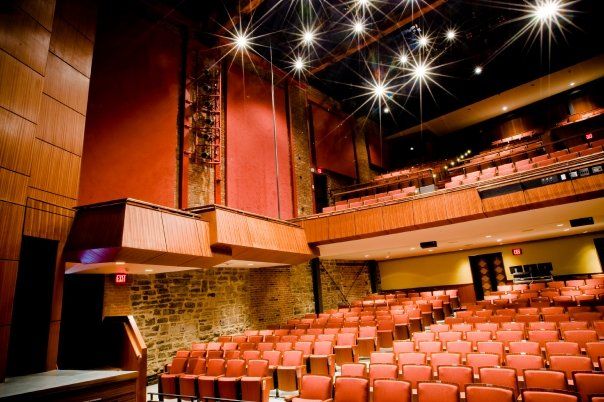 Grand OnStage Subscriptions 
Subscribers have the freedom of choice to be creative and design their own package of entertainment with the Pick 4 or More shows option.  (From late May to late July each year, Grand OnStage shows are available for purchase by subscription only.)
Subscriber Benefits:
Get the best seats before they go on sale to the general public
Get the best available price. Save up to 10% off the regular ticket price.
Subscribers are the only people who may exchange their Grand OnStage tickets. Tickets must be returned to the Box Office at least 24 hours before the performance and may be exchanged for another "Grand OnStage" performance in the current season. There is a per ticket exchange fee. Read more. 
There is a Subscription Processing Fee instead of a per ticket processing charge.
If a subscriber buys additional tickets to "Grand OnStage" shows after purchasing their subscription, they get the reduced subscriber price and do not pay the per ticket processing fee on those additional tickets.
EARLY BIRD CONTEST - THIS CONTEST IS NOW CLOSED. 
For more information, visit our FAQ. 
Subscriptions can be purchased:
THE BOX OFFICE IS PRESENTLY CLOSED DUE TO COVID-19
The on-site Box Office is currently closed to the public, but staff can be contacted Monday to Friday, 12 p.m. to 4:30 pm, by phone at 613-530-2050 or by e-mail at grandtheatre2@cityofkingston.ca at other times. The Box Office will also be open 30 minutes before in-person performances in the Baby Grand." Physical distancing, masks and screening are in effect and limited seating is available for the Baby Grand
Consumer Warning:
The Grand Theatre is not responsible for tickets purchased from other sources. The Grand Theatre Box Office and KingstonGrand.ca are the only OFFICIAL TICKETING PROVIDERS for events at the Grand Theatre and affiliated venues. Tickets obtained from unauthorized sources are often greatly inflated in price. They may be stolen, counterfeit or invalid and may not be honoured. Tickets purchased from other sources are not eligible for a replacement if tickets are lost or stolen, or if the event is cancelled or rescheduled.  We encourage you to contact our box office prior to your online purchase should you have any questions, (M-Sat Noon - 6 pm.)