Let us help you reach your business goals!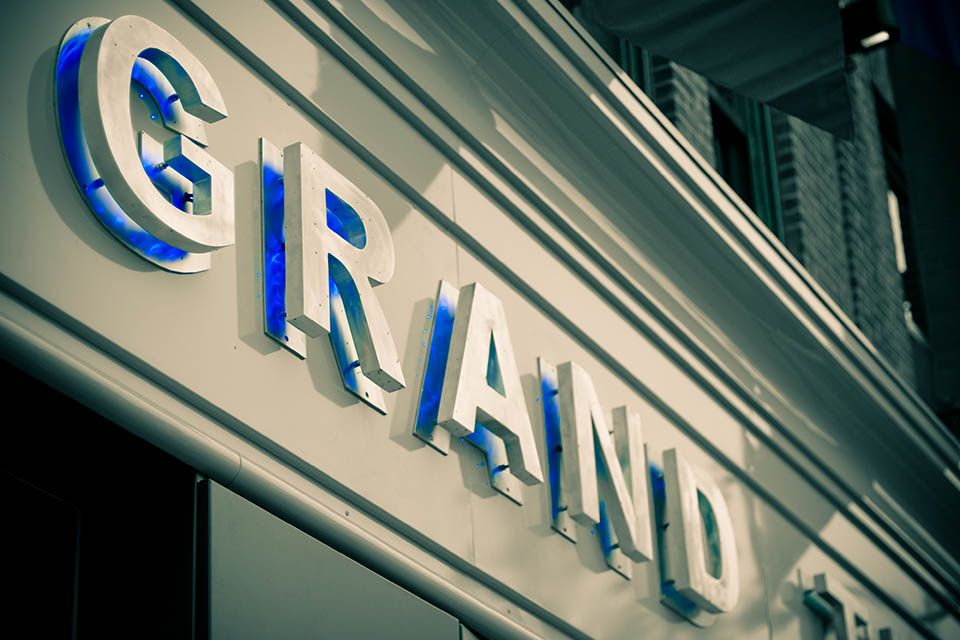 A Corporate Sponsorship at Kingston Grand Theatre aligns your company with the City of Kingston's historical performing arts facility and its diverse programming which inspires, educates, and entertains. Linking your company clients, staff, and partners to Kingston Grand Theatre allows brand engagement with Kingstonians through varied cultural experiences ranging from family programming to music, dance, comedy, and live theatre while demonstrating your commitment to community support.
Presented by The City of Kingston's Cultural Services Department, Grand OnStage (GO) is a curated collection of shows scheduled from September - May of the following year.  Showcasing 40+ events in Kingston's Grand Theatre, GO proudly presents a variety of entertainment choices ranging from dance to theatre, KidStage to comedy, and world artists to popular music concerts. Grand OnStage scours the world for top entertainment and welcomes those artists to Kingston.
Kingston Grand Theatre has an established presence both as a venue and online. Grand OnStage patrons all use digital media for a variety of purposes, are home owners who enjoy good food and drink, and are highly educated. (Source: Environics Analytics, 2015).
Our Corporate Sponsorships are facilitated through the Grand Theatre Foundation with opportunities available for sponsorships of Grand OnStage performances, ticket envelopes, education series and community outreach. These sponsorship opportunities can each be customized to help you reach your corporate goals.
Become a champion for the arts today!
Some of the benefits to your company may include:
Corporate recognition in print and digital media

Corporate name and/or logo in season brochure and Playbill
Corporate name/logo featured on electronic screens fronting Princess Street
Corporate name/logo featured on Foundation banner onsite
Inclusion in eNews to theatre goers (50,000+)

Company name on website event listing and thank you materials
Live thank you/acknowledgement from the stage during pre-show announcements
Social media shout-outs
Complimentary tickets
Invitation to the Season Launch event
Invitation to exclusive Thank You/recognition event
And more!
Current Opportunities:
Performance Sponsor
Single performance, Grand OnStage
$3,000
Principal Sponsor
Two performances, Grand OnStage
$4,000
Executive Sponsor
Four performances, Grand OnStage
$5,000
Performance Sponsorship with Business Activation
Single performance, Grand OnStage, Full Business activation
$6,500-$8,500
Presenting Sponsor
Flight of six performances, Grand OnStage
$7,500
Ticket Envelope Sponsor
Exclusive, one per season
$7,500
For more information, please contact Ann Andrusyszyn, Revenue Development Manager, at 613-546-4291 ext. 2395 or by email.