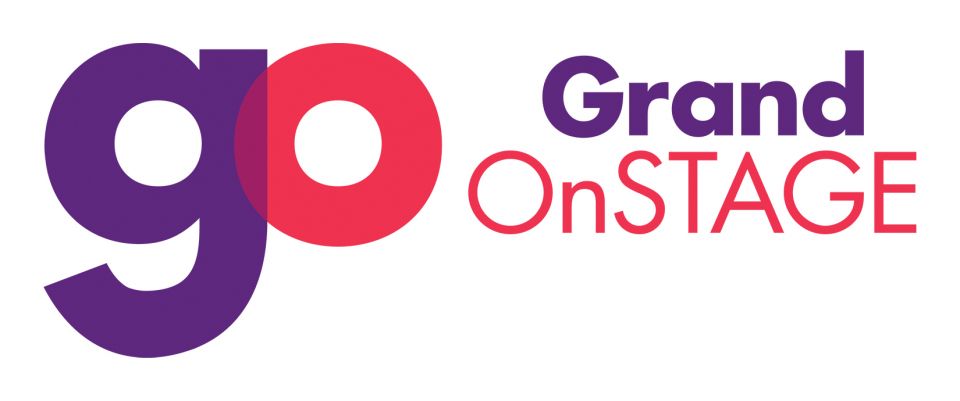 Grand OnStage is a curated collection of shows presented by The City of Kingston's Cultural Services Department. Usually comprised of more than 40 events and showcased in Kingston's Grand Theatre from September to April, Grand OnStage proudly presents a variety of entertainment choices ranging from dance to theatre, KidStage to comedy, and world artists to popular music concerts. Grand OnStage scours the world for top entertainment and welcomes those artists to Kingston.  
Update: Due to COVID-19, shows that were originally scheduled for the current Grand OnStage 2020-2021 season as live, in-person performances have been either postponed or cancelled. 
GRAND ONSTAGE 2020-2021 GOES VIRTUAL  
With the future of live performance still unknown, the popular Grand OnStage program will look different this season with the launch of a virtual program starting Oct. 28, 2020. The program will feature unique and customized online streamed experiences of exceptional artistic presentations.  
The virtual performances will be announced on an ongoing basis and shared directly to subscribers and patrons through the Kingston Grand Theatre newsletter and social media channels. The show must go on and, despite the circumstances, the City remains committed to the artists presented through Grand OnStage and to Kingston audiences who enjoy Kingston Grand Theatre.  
Virtual events and performances will be free of charge or available at an affordable ticket price. Find out how to register for virtual events here.  
Grand OnStage programming is supported by Canadian Heritage through the Canadian Arts Presentation Fund and the Ontario Arts Council. 
To stay on top of upcoming virtual programs, sign-up to the Kingston Grand Theatre newsletter at https://www.kingstongrand.ca/sign-up-to-our-newsletters and follow along on Twitter @Kingston_Grand and on Facebook and Instagram @kingstongrandtheatre. 
Registration for the virtual Grand OnStage program is simple, and just requires your name and email address. Once you register, you will be sent a link to login to for the performance.  
To register, click on the Event (listed below) that you would like to attend, then click on the Register Now button on the event landing page.  Visit our FAQ page for purchasing virtual tickets here for more information. 
For questions about registration for the virtual Grand OnStage program, please contact the Kingston Grand Theatre Box Office. The Box Office is open Monday - Friday by phone at 613-530-2050 from 12 noon – 5 pm or email grandtheatre2@cityofkingston.ca.  
TO OUR SUBSCRIBERS  
We are so grateful to our subscribers and thank you for continuing to support the Grand OnStage program. As a subscriber, you will be the first to receive information about the virtual Grand OnStage program and when we can return to live Grand OnStage performances, subscribers will receive information as to how to renew subscriptions.In the meantime, we hope that you enjoy the virtual Grand OnStage program.  
DONORS AND SPONSORS 
Heartfelt thanks to the Grand Theatre Foundation and its individual donors and corporate sponsors. 
The 2019/20 Grand Theatre OnStage season sponsors include Homestead; aquaterra and Delta Hotels by Marriott Kingston Waterfront; Walter Fenlon & Linda Ann Daly; Mercedes-Benz Kingston; Van Herpt Motors Volvo; Assante Wealth Management - Dianne Lackonick; Caldwell Advisory; Shoalts and Zaback Architects, Ltd.; Mackillop Law Professional Corporation; and Chez Piggy. 
The program is supported of the Government of Canada and the Ontario Arts Council.