Scroll down for 2023-2024 Grand OnStage shows at a glance.
Regular tickets without a subscription requirement will go on sale at noon on June 19.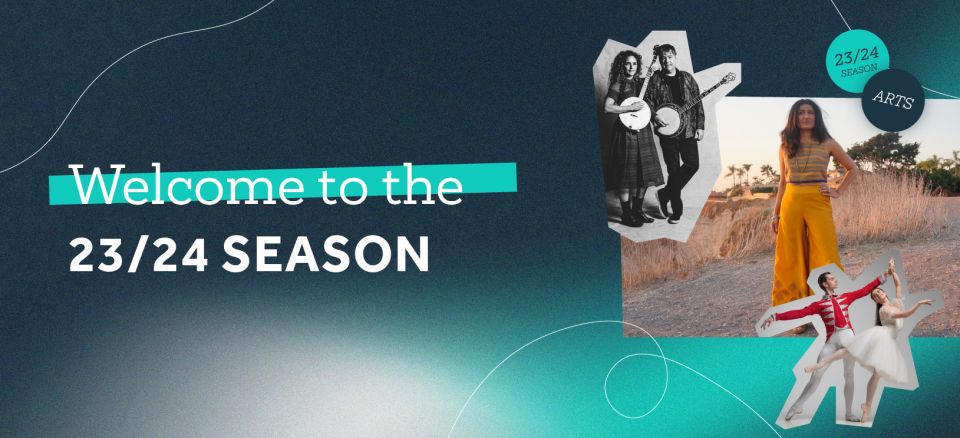 Grand OnStage 2023-2024 Season
As we celebrate the 16th anniversary of the City of Kingston's performing arts presenting program, Grand OnStage will be welcoming over 40 diverse and enthralling performances from across Canada and around the world. With an eclectic mix of artists representing dance, theatre, music, comedy, and circus, all of us involved with the Grand OnStage program look forward to welcoming you back to the Kingston Grand this Fall.
Would you like to become a Grand OnStage subscriber?

Subscriptions can be purchased through the Kingston Grand box office, online or by phone at 613.530.2050. Subscription packages can be purchased at any time throughout the season. Learn more about subscription benefits today! https://www.kingstongrand.ca/events/subscribers
Would you like to purchase tickets for just one show?
Individual show tickets, without a subscription requirement, go on sale June 19, 2023 at noon.
Thanks to our Donors, Sponsors and Funders
Heartfelt thanks to Grand OnStage's individual donors and corporate sponsors. The 2023-24 Grand OnStage season supporters include Homestead; Delta Hotel by Marriott Kingston Waterfront as Grand OnStage Exclusive Entertainment Partner; Chez Piggy and Pan Chancho as the Performance Sponsor of An Evening With Big Sugar; Walter Fenlon and Linda Ann Daly as the performance sponsors of Ben Heppner Christmas with the Elmer Iseler Singers, A Next Generation Leahy Christmas, and The Peking Acrobats.
The Grand OnStage program also enjoys the support of Canadian Heritage, the Canada Council for the Arts,  and the Ontario Arts Council. For more information about becoming a Grand OnStage donor or sponsor, visit https://www.kingstongrand.ca/donate-and-support/donate