Regina Rosen Auditorium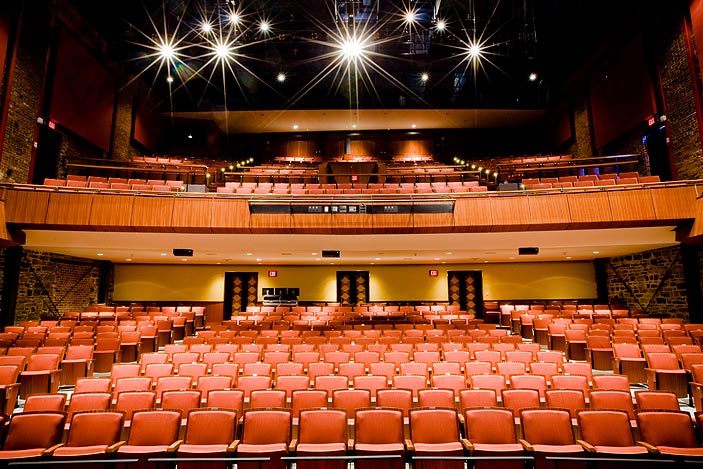 The Regina Rosen Auditorium has undergone a dramatic transformation since reopening its doors in May 2008. The theatre was revolutionized from a dark and dated space to a vibrant, engaging hall reminiscent of its turn of the century heritage. Seating 729 patrons, with the option of an including an additional 26 seats when the orchestra pit is not being used, this beautifully restored auditorium will captivate your performers and audience alike.
Please scroll down to access downloadable files for Technical Specs, Theatre Layout, Stage Layout and House Lighting Plot.
For CAD files, please email Production Supervisor
The Baby Grand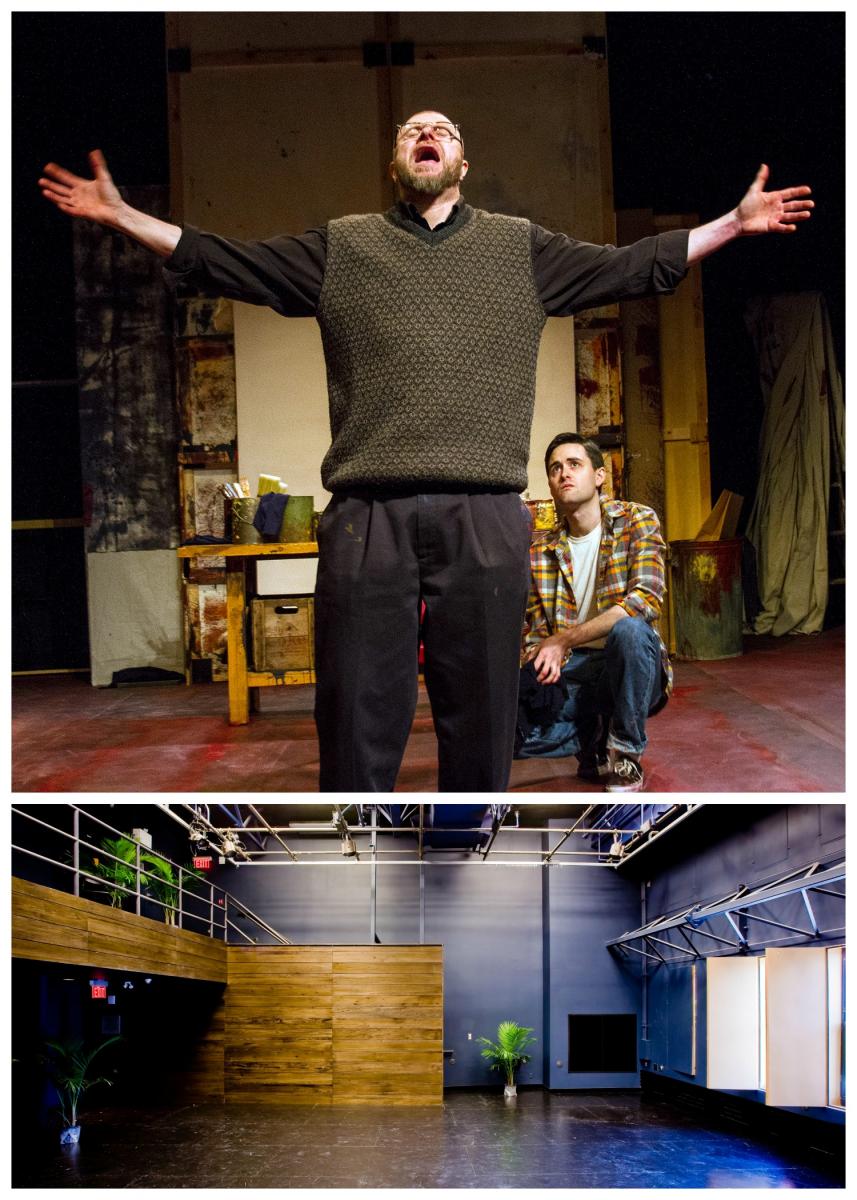 The Baby Grand. Top: Theatre Kingston production of "Red". Bottom: [Photo: Tim Forbes]
Although smaller in size, the Baby Grand, a much-used black box theatre, offers nothing less than the same impeccable performance and entertainment that one would experience inside the walls of its larger partner, the Regina Rosen Auditorium. With extensive enhancements increasing the seating capacity from 66 to 90 patrons, this theatre proves a popular choice for our various community theatre groups. Please scroll down to access downloadable information regarding Technical Specifications, and Diagrams.
For CAD files, please email Production Supervisor
Lounges & Lobby
In addition to the two theatre spaces, Kingston Grand also offers two lounges — often used for events such as receptions and art exhibits — as well as a spacious lobby.
Springer Lounge
Relax and enjoy in this cozy and intimate space. Newly restored, warm hues and rich tones make this space perfect for receptions, parties, and gatherings with a 32-inch portable monitor and movable drink bar.
Davies Lounge
This space offers a comfortable atmosphere for up to 90 patrons. With rich hardwood flooring and wonderful natural light, this venue is perfect for both professional and personal gatherings. Access to a 32-inch portable monitor is available.
Lobby
The lobby area is consolidated around a two-story atrium space, which comes alive with the sparkle of three new and elegant chandeliers. A warm ambiance is created through the rich colours and tones found throughout the main level. Along with a newly reconfigured bar area allowing patrons to easily flow into the expanded courtyard, comes a new sound system and audio/video capabilities making this venue the perfect choice for your meetings and conferences.