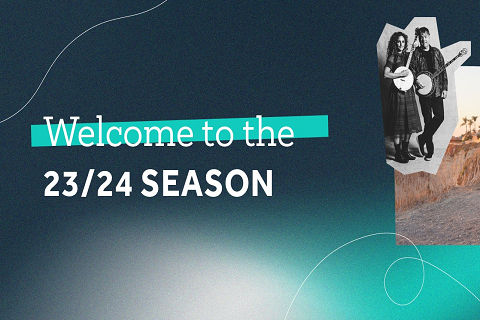 Grand OnStage (GO) Shows with a Discount
2023/2024 Grand OnStage Discounted Performances
IMPACT
Discount tickets are available for people under the age of 30 through our free IMPACT savings club.  Take up to 50% off tickets on the shows listed.  Buy at the box office with photo identification. Ticketing limits and conditions apply, contact the box office for complete details. 
Impact Shows in RED
Casting Off by  A Good Catch Circus - Wednesday, October, 25, 2023
Frankenstein: A Living Comic Book   - Sunday, October, 29, 2023
Nobuntu  - Saturday, November, 25, 2023
It's Okay to Be Different - Mermaid Theatre of Nova Scotia  - Sunday, November, 26, 2023
In My Body by Crazy Smooth/Bboyizm - Thursday, November, 30, 2023
A Next Generation Leahy Christmas - Saturday, December, 02, 2023
The Nutcracker - The State Ballet Theatre of Ukraine - December 7 & 8, 2023
The Triplets of Belleville - Thursday, January, 18, 2024
Walking Through The Fire - Tuesday, January, 23, 2024
Lessons in Temperament  - January 23-28, 2023
Humans 2.0 by Circa - Wednesday, January, 31, 2024
Tynomi Banks - Friday, February, 09, 2024
Kandace Springs -  Friday, February, 16, 2024
Malevo - Tuesday, March, 12, 2024
Choir! Choir! Choir! - Thursday, March, 14, 2024
The Peking Acrobats - Thursday, March, 28, 2024
Lloyd Spiegel, Suzie Vinnick and Charlie A'Court "An International Roots 'n' Blues Kitchen Party!" - Wednesday, April, 03, 2024
Jungle Book - Sunday, April, 07, 2024
Kiran Ahluwalia - Wednesday, April, 24, 2024
X(DIX) Guillaume Côté Dance - Saturday, May, 04, 2024
Grand OnStage is pleased to offer discount tickets to performances every season. A variety of discount programs are offered including for Subscribers, Artists and Arts Workers, Youth, Kingston Transit Pass Holders, Newcomers to Kingston and more. More information on the discount programs can be found below.  
Contact or visit the box office for more information. The Box Office is now open by phone at 613-530-2050, Monday – Saturday, 12 noon to 4:30 p.m. and two hours before each performance.  Tickets and gift certificates can also be purchased online and inquiries can be sent via e-mail at grandtheatre2@cityofkingston.ca 
2023-2024 Grand OnStage: Pay What You Want Program (PWYW)
Continuing our priority to make Grand OnStage performances more accessible to all, we are offering a new Pay What You Want program for select unique performances. Simply reserve your free ticket, attend the show, and consider making a voluntary payment after the performance that reflects your experience.
These professional presentations offer extremely relevant social issues-based work that is reflective of the City of Kingston's Indigenous reconciliation and sustainability priorities. The Grand OnStage encourages everyone to experience and be inspired by these productions, and we hope by removing this financial barrier they can be enjoyed by all.
The presentations include:
Municipal Fee Assistance Program 
Families who have been approved for the Municipal Fee Assistance Program can purchase reduced-cost tickets to Grand OnStage performances at a cost of $15 each, except for KidStage productions which are $8 per ticket. Some conditions apply. Contact the box office for more information, at 613-530-2050. Learn more here. 

This project has been made possible in part by the Government of Canada. If you wish to support the Grand OnStage Municipal Fee Assistance Program Ticket Fund, you can donate online or through Kingston Grand Theatre Box Office. 100% of all donations directly support families to experience the performing arts. 
Subscribers
Grand OnStage season subscribers enjoy these exclusive benefits: 
Automatic invitation to attend the following season's exclusive sneak peek launch event.
Exclusive subscriber ticket presale ensures you will have access to the best available seats before they go on sale to the general public.
Best available price. Save up to 10% off the regular ticket price on select Grand OnStage performances.
Subscribers are the only patrons who may exchange their Grand OnStage tickets. Tickets must be returned to the Box Office at least 24 hours before the performance and may be exchanged for another Grand OnStage performance in the current season. A per ticket exchange fee is applicable. Read more.
A discounted ticket Processing Fee is applied to subscription purchases.
If a subscriber buys additional tickets to Grand OnStage shows after purchasing a subscription, any reduced subscriber pricing will still be accessible and the per ticket processing fee will be waived on those additional tickets.
Opportunities to enter early bird subscription contests.For more information, visit our FAQ. 
For all Grand OnStage 2023-24 on-sale information, click HERE.  
Artists and Arts Workers
Discount tickets are available for artists and arts workers. 50% off tickets on the shows listed.
Youth Pricing
Kids under 12 qualify for child pricing to select shows.  
Babes-In-Arms - Please note that all patrons, regardless of age, must have a ticket to any performance at Kingston Grand Theatre. Babes-in-arms are children 12 months of age or younger, who will not occupy an additional seat. Parents/guardians must order these complimentary tickets by phone or in-person from the Box Office. There are limited babes-in-arms tickets for each performance and are only available on a first-come, first-served basis.
Kingston Transit Pass
Holders of a monthly Kingston Transit Pass can save up to 50% off tickets on the performances listed. 
Military Discounts
Thank you for your service.  Receive 10% off select events when presenting a CF1 card at the box office at the time of purchase.  
New to Kingston Welcome Gift
Newcomers to Kingston who've registered with Immigrant Services Kingston and Area (ISKA) will receive a welcome packet containing offers from many community groups.  Part of this gift is the opportunity to experience a performance at Kingston Grand Theatre.  Some conditions apply.  Contact ISKA at 613-544-4661 or visit the ISKA website.