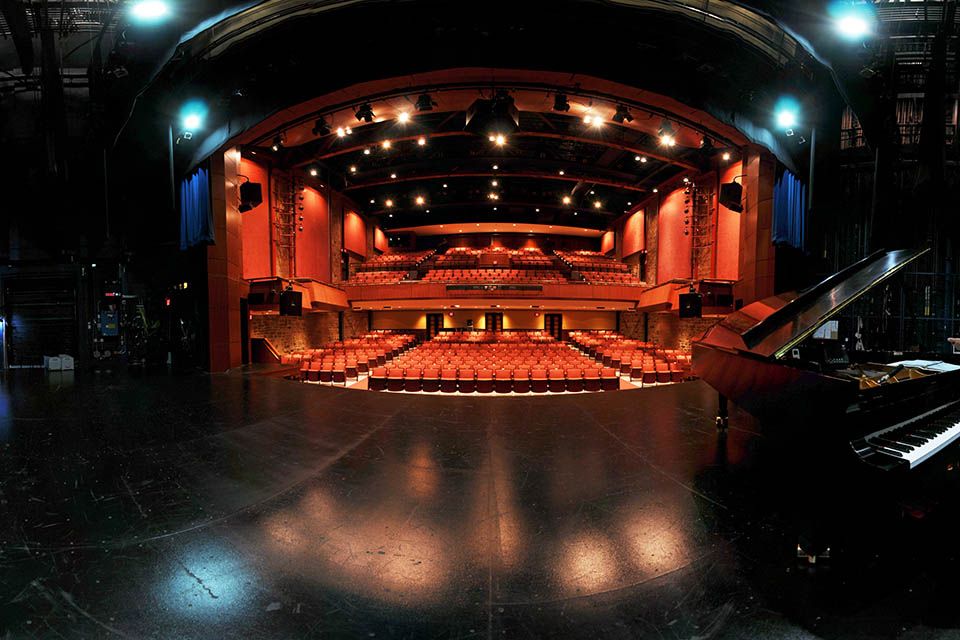 Updated April 7, 2021
In accordance with the Provincial Stay at Home order, the Baby Grand is no longer available to rent. Please contact the Manager, Grand Theatre, for further information: dzemba@cityofkingston.ca.
Due to COVID-19, the Kingston Grand Theatre closed March 13, 2020. That included all rental spaces, including the Regina Rosen Auditorium; the Baby Grand, a black box theatre; two lounges used for receptions and art exhibits; as well as a lobby and backstage facilities. The Baby Grand reopened on a limited basis in late 2020 and again in February 2021 as a community rental space for live performances for small audiences of up to 20 people.
As one of the main cultural venues in the region, the Kingston Grand Theatre serves as the prime performing arts venue for professional and amateur performances presenting a wide variety of music, dance, drama, comedy, cirque and young audience programs, and is the home of the Kingston Symphony Orchestra.
Fees and Charges
Each year Kingston City Council approves a schedule of Fees and Charges related to the Grand Theatre. These costs are approved annually as part of the City's budget process and are typically subject to inflation. All fees listed are exclusive of application taxes unless otherwise noted and the new schedule of Fees and Charges takes effect every January 1.
Update: In response to COVID-19, the City has temporarily reduced rental fees in 2021. These fee reductions apply to Kingston Non-Profit Groups and Artists, Kingston Community Groups and Commercial rentals. The Regina Rosen Auditorium is also available to rent at reduced rates in 2021 for rehearsals and streaming. Those fee reductions only apply to Kingston Non-Profit Groups and Artists as well as Kingston Community Groups. Please Note: All facility rentals depend on the guidelines in place at the time and are subject to change.