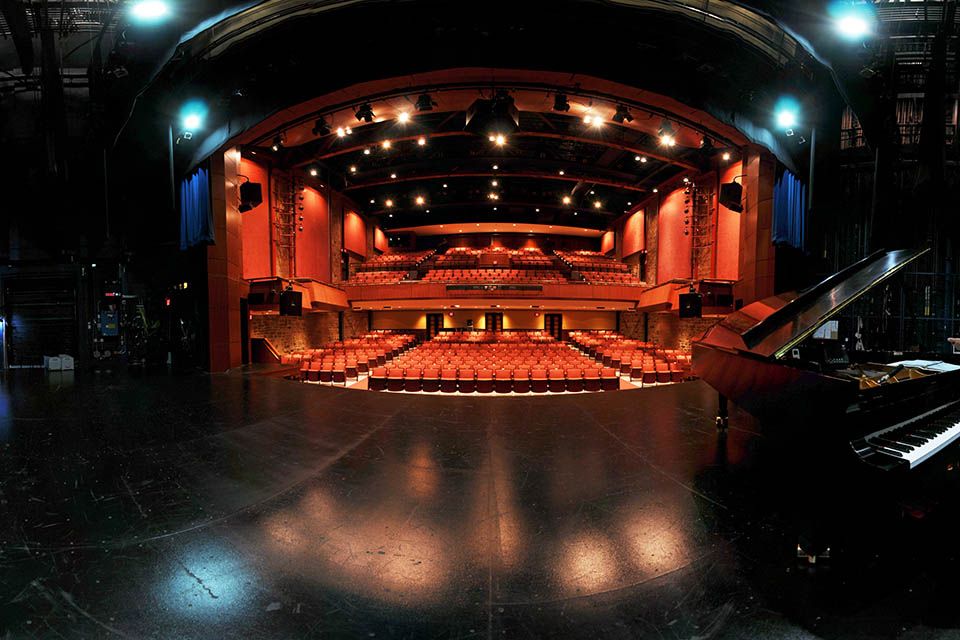 The Grand Theatre offers a number of rental spaces for performances, banquets, meetings, and other events.
As one of the main cultural venues in the greater Kingston region, the Grand Theatre serves as the prime performing arts venue for professional and amateur performances in ballet, modern dance, drama, musicals and comedy and is the home of the Kingston Symphony Orchestra.
The building houses an array of performance and reception spaces including the Regina Rosen Auditorium, the Baby Grand, a black box theatre, two lounges used for receptions and art exhibits; as well as a lobby and backstage facilities.
Please note that the Regina Rosen stage is not fully accessible at this time. We are happy to work with you to discuss staging accommodations for your production that will optimize the experience for both actors and audience. To discuss accommodations please contact Dianne Zemba, Theatre Manager.
Fees and Charges
Each year Kingston City Council approves a schedule of Fees and Charges related to the Grand Theatre.  These costs are approved annually as part of the City's budget process and are typically subject to inflation.  All fees listed are exclusive of application taxes unless otherwise noted and the new schedule of Fees and Charges takes effect every January 1.