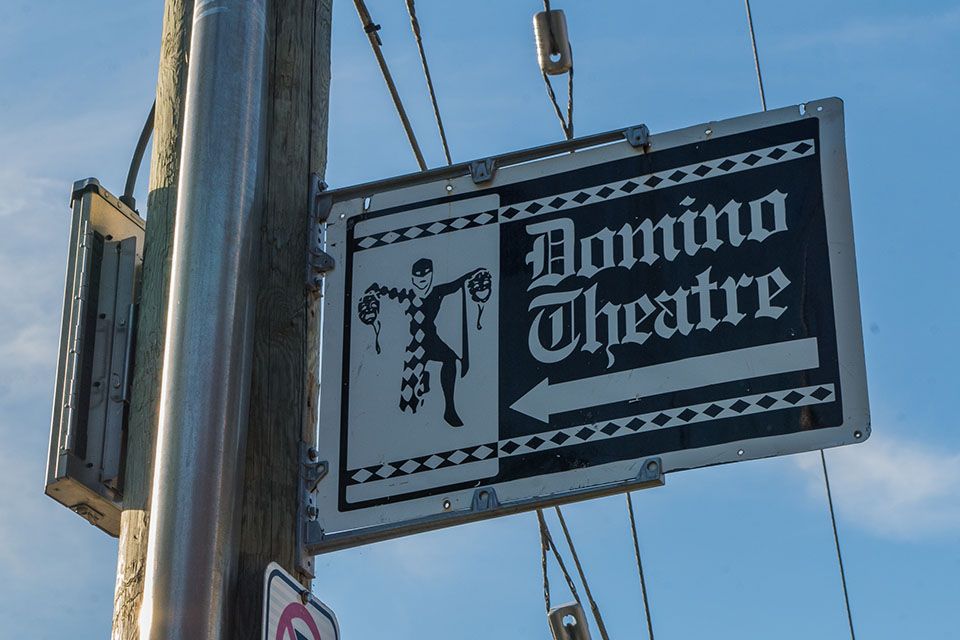 DOMINO THEATRE NOTIFICATION - June 16, 2020
It is with regret that the Domino Theatre Board of Directors
is cancelling the 2020 -2021 season in its entirety. The COVID 19 Epidemic leaves us with many questions and uncertainties in the near future.
This was not a decision taken lightly. There was much discussion amongst board members considering numerous possibilities. The timeline to ensure public safety by public health officials is yet to be determined. New rules will be required for future theatre procedures. We will adapt to those changes at Domino once we are aware of requirements. 
Preparation time before an audience arrives ranges between two to three months for each show. Safety is important during that process. Social distancing behind the scenes is necessary for cast and crew members as well. We want everyone safe so that we can all return healthy and eager for theatre to resume at all levels.
We have a lineup of plays that we are eager to present to you. We are looking forward to theatre being a part of all of our lives again. We need to laugh, cry, be frightened or surprised. That is the human condition. We should all be a part of that together.
So, please be safe, follow the rules, and keep an eye on the Domino website for any further notifications.
From all of us at Domino, be well! We look forward to meeting you again when it is safe for all of us to be together again.
Sincerely,
The Domino Theatre Board of Directors
52 Church Street
Kingston ON K7L 4X8
Canada