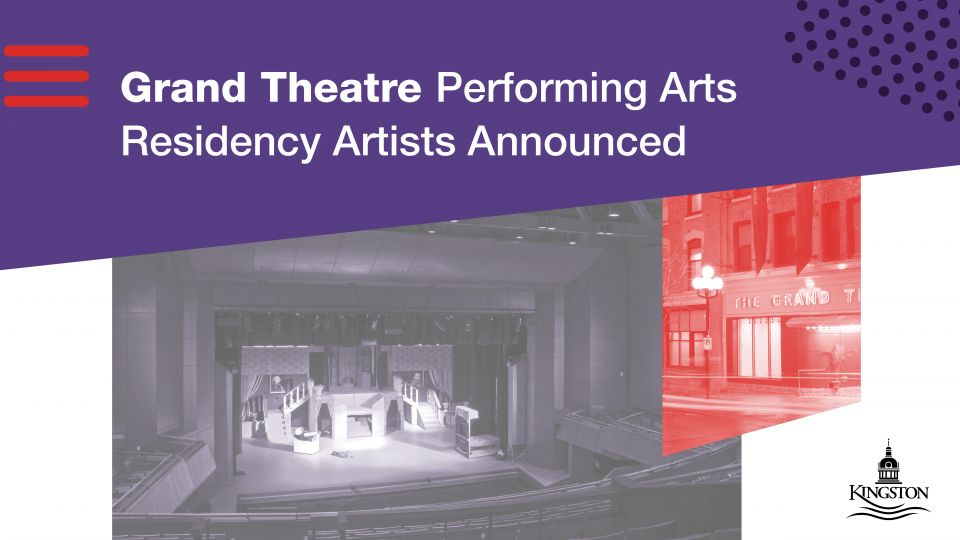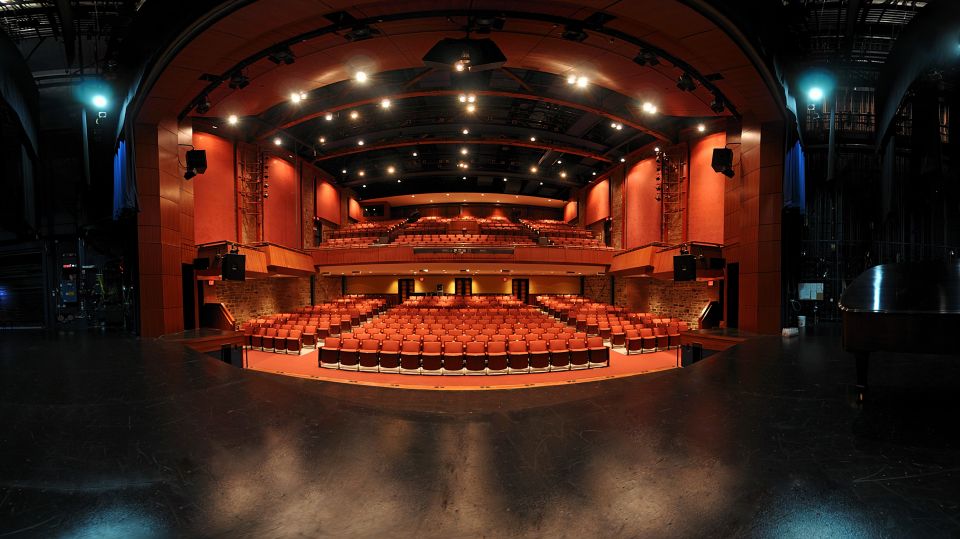 Update (June 23, 2021): The four artists who have been selected to participate in the inaugural Local Arts Residency program at the Grand Theatre have been announced and includes local artists Michael Duguay (music), Francisco Corbett (multi-disciplinary), Erin Ball (aerial circus arts) and Spencer Evans (music). This new artist in residence program is a pilot initiative developed in response to the impact of COVID-19 on the performing arts and aims to support local artists and leverage the Grand Theatre as a community hub. Through an open call for submissions, 25 applications were received, and a Selection Committee made up of professional artists presented through the Grand OnStage program including Christine Friday, contemporary dance artist and choreographer, John Millard, composer, singer, songwriter, and Marjorie Chan, Artistic Director of Theatre Passe Muraille selected the artists to kick off this new initiative.  
The four residencies will take place on the following dates:  
July 12-16 – Michael Duguay
August 16-20 – Spencer Evans 
August 23-27 – Francisco Corbett 
September 13-17 – Erin Ball   
Due to the high level of interest in this program as a pilot initiative, these first four residencies will be assessed to determine if this program could continue later in the fall/winter of 2021 and in 2022 and would involve a second call for submissions.   
Update (May 14, 2021): The application deadline for this program has now closed and over 20 applications have been received. The applications will be reviewed the week of May 17 by the Selection Committee comprised of professional artists presented through the Grand OnStage program. The program timelines as promoted may be adjusted in response to changing provincial and public health guidelines. We look forward to launching this program and to working with the selected artists to highlight and share their work through the Grand Theatre. Selected artists will be contacted by the end of May/early June.
About the Local Arts Residency 
The Grand Theatre Local Arts Residency is a pilot initiative that was developed in response to the impact of COVID-19 on the performing arts. The Residency, which takes place in the Grand Theatre's Regina Rosen Auditorium is open to Kingston-based artists and collectives working in varying performing arts disciplines and provides participants space and support to explore new ideas, create, self-direct their research and time and nurture new directions in their work. 
The Residency will be managed in adherence with public health guidelines and safety reopening protocols established for the Grand Theatre.
Artists-in-residence will receive:
In-kind use of a professional workspace in the Regina Rosen Auditorium that will be made available for a duration of one week for performing artists (of varying disciplines) to engage in a self-directed creation process of their choosing.
Professional guidance from Cultural Services and Grand Theatre staff in Technical Production to aid in the development of the artist's creative practice.
Promotional support or production elements necessary to digitally present, perform or provide a talk.
Funding support through an honourarium of $1,000 for artistic expenses.
All artists-in-residence will give one brief, digital public presentation, performance, workshop, or similar event that showcases the work-in-progress developed during their residency.
More information about the Grand Theatre and Regina Rosen Auditorium can be found here: https://www.kingstongrand.ca/about.
Jenny Pedler
Program Coordinator
Cultural Services, City of Kingston jpedler@cityofkingston.ca