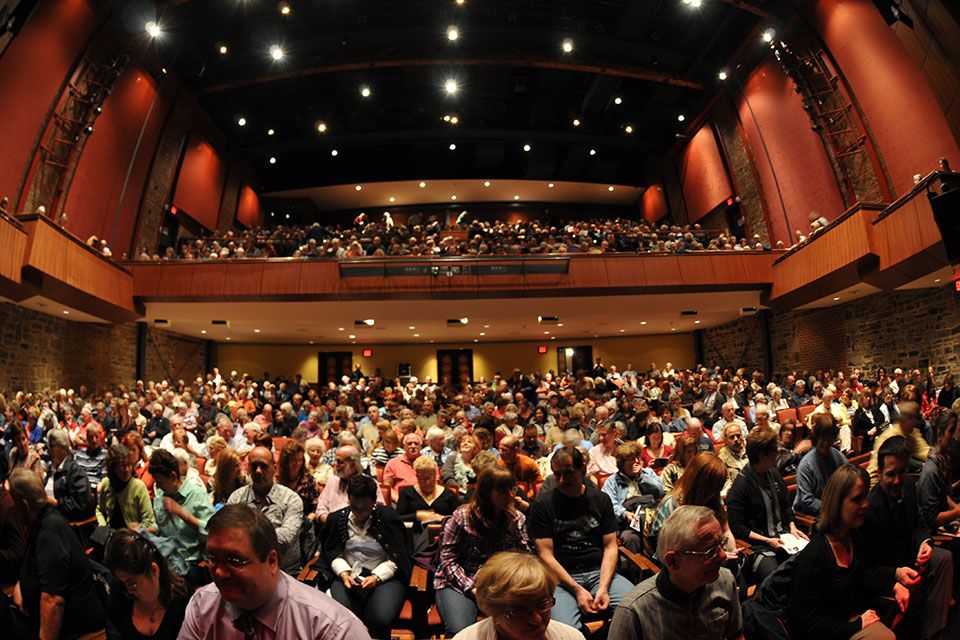 One of the main cultural venues in the greater Kingston region, the City's Kingston Grand Theatre serves as the prime performing arts venue for hundreds of professional and amateur performances annually including ballet, modern dance, theatre, variety, musicals, comedy, and more.
Kingston Grand Theatre is located at
218 Princess Street
Kingston, Ontario
K7L 1B2
Vision Statement
Kingston Grand Theatre is a community-based, professionally managed civic asset that builds and fosters cultural vitality in Kingston. It creates a partnership between the City of Kingston and the community that sees arts and culture as an important component of everyday life in the City of Kingston. Kingston Grand Theatre also facilitates and supports presentation and production, community development, artist support, and the creation of partnerships and collaborations. Kingston Grand Theatre will be governed to:
Be inclusive and culturally responsive — people see themselves in the Grand.
Be community-driven/developed and City-supported.
Integrate with other Kingston attractions and initiatives.
Increase civic participation through cultural celebration and presentation.
Promote stewardship of place.
Facilitate social, economic and cultural capacity.
Engage people in public spaces through art and collective cultural experiences.
Strengthen the connections between residents/people through cultural celebrations — engages the voice of the community.
Elevate the community's sense of what it is capable of being.