"Grand OnStage education performance seasons typically are a sold-out, smash success with over 6,000 students and teachers attending performances at Kingston Grand Theatre.  It is with great pleasure that we look forward to announcing our brand new season of school shows." 

        -- Jayson Duggan, Grand OnStage performing arts manager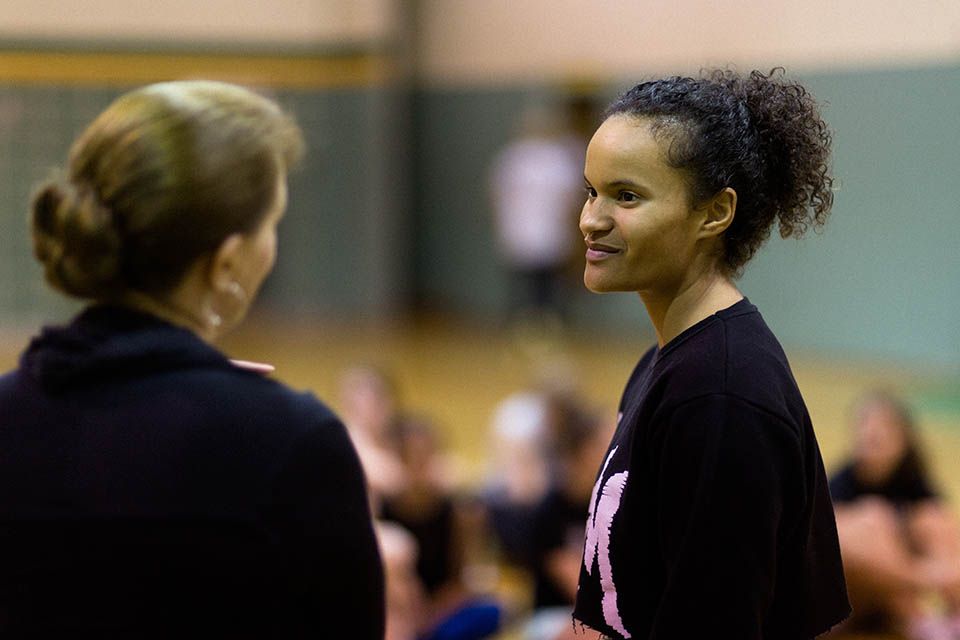 Grand OnStage's 2022-2023 Education Performances
No Excuses, No Limits - Ill-Abilities International Dance Crew 
Tuesday, October 18, 2022, at 1 p.m.
Grades 2+
Alice in Wonderland from Tout à Trac performed in ENGLISH 
Monday, November 28, 2022, at 10:30 a.m.
Grades K-4
Alice in Wonderland from Tout à Trac performed in FRENCH 
Monday, November 28, 2022, at 1 p.m.
Grades K-4
Paddington Gets In a Jam  
Thursday, February 09, 2023, at 1 p.m.
Grades  K-3
Are we not drawn onward to new erA 
Friday, February 17, 2023 at 1p.m.
Grades 7, 8
Like It or Not - Green Thumb Theatre
Monday, March 27, 2023, at 10:30 a.m.
Grades 1+
The Ugly Duckling - Lightwire Theater
Monday, April 03, 2023 at 10:30am & 1:00pm
Grades  K-6
Mistatim - Red Sky Performance
Monday, April 24, 2023 at 1 p.m.
Grades 1+
Please e-mail Jayson Duggan, Performing Arts Manager at jduggan@cityofkingston.ca or Jenny Pedler, Program Coordinator at jpedler@cityofkingston.ca should you have questions or require any support.
Grand OnStage offers the chance to explore different cultures, reflect on relevant social issues, and experience the joy of the imagination through theatre, music and dance.
Grand OnStage includes a curated season-within-a-season specifically programmed for school audiences.  We invite schools, day care centres, home schools and other youth to attend these very special shows. Tickets are as low as $8/each.You can complete your request for tickets here: Ticket Request Form.  Educators have until 4 weeks before the show date to confirm their ticket numbers, or cancel their order.
For many of our school shows, we offer workshops as a unique way to enrich the curriculum and extend learning. Please email GOSchoolShows@cityofkingston.ca for more information.  
Study guides containing themed activities, teaching tools and useful background information for each performance may be found here.
Field Trip Transit Information
Kingston Transit Passes
All registered Limestone students are now eligible to ride for free on Kingston Transit.
Children age 14 and under (Kindergarten to Grade 8):
Children age 14 and under can travel with Kingston Transit free of charge. Children 14 and under do not require a bus pass, identification or to travel with an adult. Children 14 and under are to advise the bus operator of their age prior to boarding.
Secondary Students (Grades 9-12):
The free Kingston Transit pass is available to Grade 9 to 12 students attending an eligible high school in the City of Kingston. For more information, visit the Kingston transit Other Fare Options link.
Field Trip Transit Pass Program
The City of Kingston has expanded its partnership with the Limestone District School Board to include offering teachers free transit passes to accompany students on a field trip using Kingston Transit.
For more information, please visit the Kingston Transit website or call 613-546-0000.