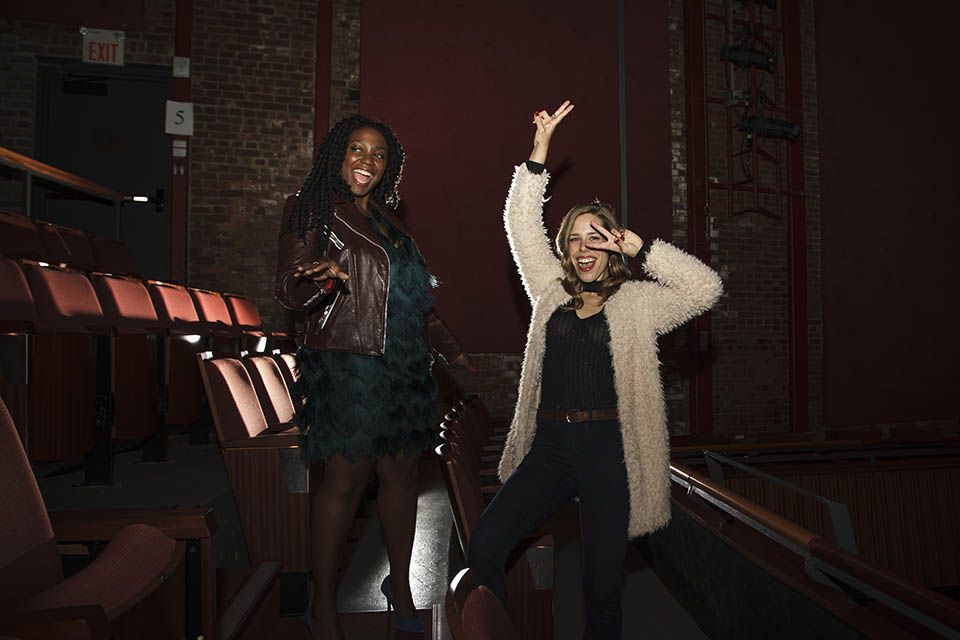 Why can't I purchase tickets online for certain shows?
Grand OnStage shows are initially sold only as part of a series or Pick Four or More subscription. You can purchase tickets to these shows as part of these plans via the box office - in person or by phone. When single tickets go on sale in late July, the 'buy tickets' button will become available if there are still seats remaining.
I'm having trouble buying my tickets online – what am I doing wrong?
If you're purchasing tickets online for the first time you may want to review our handy how-to page here. If your purchase attempt is interrupted, you may find the seats you wanted are now showing up as sold, as they are locked in your initial shopping cart for 20 minutes.
Feel free to contact the box office at 613-530-2050 or grandtheatre2@cityofkingston.ca for assistance. 
Do I need a ticket for a baby?
Babes-in-arms are children 12 months of age or younger, who will not occupy an additional seat. Parents/guardians must order these complimentary tickets by phone or in person from the Box Office. There are limited babes-in-arms tickets for each performance and are only available on a first-come, first-served basis. Phone 613-530-2050.
What ages qualify for children's tickets?
Are booster seats provided for childrens performances?
Yes. We can provide a limited number of booster seats on a first come, first served basis. You are more than welcome to bring your own if attending with a small child.
Can I return my tickets if I can't attend a performance?
If you're a subscriber to the Grand OnStage Pick Four or More season, you can exchange your tickets up until 4 pm on the business day before the show – there is a service charge of $2.75 plus HST. Regular, non-subscription, tickets are final sale, with no refunds or exchanges. You can read our full Ticketing Policy here. 
How do I purchase drinks?
The bar accepts debit and credit cards (VISA, MasterCard, AmEx) as well as cash for refreshment purchases. 
Can I bring my drink into the auditorium during the performance?
At select performances and events, patrons may bring drinks into the auditorium during the performance. If you are not sure if drinks are permitted inside the theatre at the show you're attending, please ask the ushers or other theatre staff.
When I look at the seating map, which seats are still available?
Green seats are still available for purchase.
Where can I park?
The Grand Theatre does not have a designated parking lot, but there are several options nearby. Chown Memorial Parking Garage is directly behind the theatre and offers easy access to the rear doors. Street parking in downtown Kingston is limited – parking maps can be found here.
Consider taking public transit to the theatre. Plan your trip with Kingston Transit's Trip Planner. For more about getting to the theatre, visit Directions & Parking.
How long is the show?
Most shows run about 90 minutes with a 10 – 15 minute intermission, unless otherwise noted in the playbill or program. Of course, if the crowd cheers for an encore, it could be a bit longer.