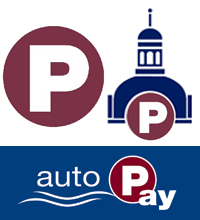 The Chown Memorial Parking Garage is located on Brock Street directly behind Kingston Grand Theatre.  Access to the theatre is provided through the 3rd-floor stairwell in the Chown Memorial Garage. 
Location: Brock St. by Hotel Dieu Hospital
Parking Fees
Monday to Saturday 6:00 a.m. to 6:00 p.m. – Hourly rate of $1.50
Evening 6:00 p.m. to 6:00 a.m. - $3.00 Flat Rate
Sunday daytime 6:00 a.m. to 6:00 a.m. Monday - $3.00 Flat Rate
In order to expedite your exit on event nights, you may wish to use the pre-pay option at the garage.  The automated payment system allows drivers to prepay during hours when the $3.00 flat rate applies. Pre-payment for your parking stay can be made at the 3rd-floor pay station or the pay station located in Kingston Grand indoor walkway after 6:00 p.m. on the evening of your performance.
Notes: Lost Ticket Charge - $18.00
Height Restriction - 6' 6"
Tap and Go credit card/debit payment available
Level 2 EV charging stations
Please note payments at the exit gates must be made using debit or credit.   Cash accepted at the kiosk payment centers only.
For other parking options, please visit the City of Kingston Parking website.