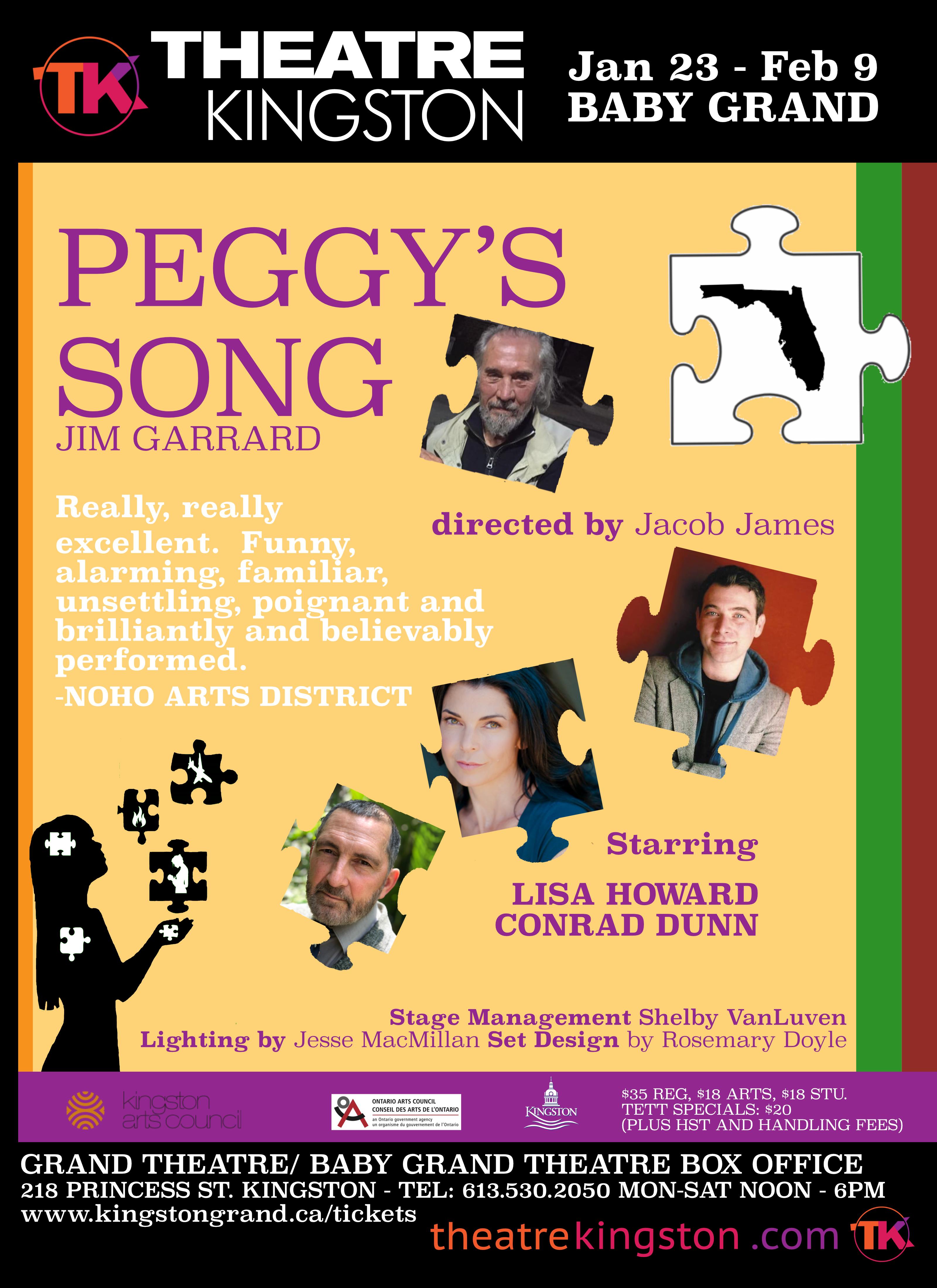 PEGGY'S SONG:
"It's really, really excellent. Funny, alarming, familiar, unsettling, poignant and brilliantly and believably performed." - Nohoartsdistrict
When Peggy's devoted husband dies in a plane crash and he isn't where he is supposed to be, or who he is supposed to be with, this causes her to rethink her entire 30-year marriage. She thought they were happy, were they?
Lisa Howard and Conrad Dunn are coming to Kingston from Los Angeles to present Jim Garrard's gripping mystery. In Los Angeles, they presented it to critical acclaim, and so are eager to revisit the script under Rosemary Doyle's redirection and having Jim Garrard present to rework the script, breathing new life into his very popular play.
Written by Jim Garrard
Directed by Jacob James
Performed by Lisa Howard and Conrad Dunn
Buy a ticket to all 5 productions (Welcome to My Underworld, Happy Days, Peggy's Song, EEN & Mystery Event), put them in your cart and apply the 5 AND SAVE price point to receive the Subscription Membership rate!
Peggy's Song runs for approximately 1 hour and 30 minutes.
Venue
218 Princess Street
Kingston ON K7L 1B2
Canada