Part of the 2021 Theatre Kingston Storefront Fringe Festival
Looking for a TK DASH package?  Packages available HERE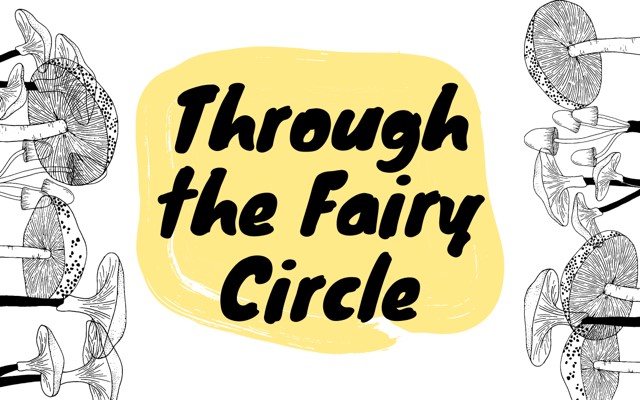 Presented by James, Shannon, and Uri
On our island, in the midst of this very river, fairies roam. They exist on the other side of the fairy circle, and they control the balance of luck on the island. If you should see a circle of mushrooms and step through, you may find yourself on the other side of the fairy circle…
Rich with description inspired by the local landscape, Through the Fairy Circle, is an audio play about Denny, a young girl who lives in an old island farmhouse with her father and sister. Unfortunately, the family is currently experiencing a string of Bad Luck. Determined to solve the problem, Denny sets out to find a fairy who will give her good luck, even if it means becoming a fairy herself.
Told through audio with text captions, Through the Fairy Circle is enjoyable for adults and children alike. This show explores family, nature, systems of authority, and growing up. Recommended for kids aged 10 and up.
Every child is different, and parents are encouraged to talk about the play and the lessons it teaches with their children.
James, Shannon and Uri would like to thank the following kind people for sharing their knowledge and musical instruments:
•    Jules Mendoza
•    Miriam Michielin
•    Trish Rance Michielin
•    Nicole Eun-Ju Bell
•    The staff at Tsi Tyónnheht Onkwawén:na
This audio play can be listened to any time after purchase. The link can be found on your ticket face after purchase. Streaming is available starting Monday, August 2nd at 2pm  until Sunday, August 15th at 11:59 pm
https://www.kingstonist.com/news/step-through-the-fairy-circle-with-kin…
https://www.kingstonist.com/wp-content/uploads/2021/07/Through-the-Fair…