This virtual Grand OnStage presentation is free with required registration.
"Out of Order" is a cirque film streamed exclusively for the Grand OnStage audience. Please join us for a live artist conversation with "Out of Order" co-director Gypsy Snyder immediately following the presentation and participate in the live chat with other patrons throughout the stream.
The total program length will be approximately 90 minutes including the stream of Out of Order, "2014" from Erin Ball and the artist conversation and audience Q&A with The 7 Fingers.
In September 2020, against all odds, The 7 Fingers embarked on a new adventure. Taking into account our collective health while quenching our desire to create and collaborate, we gathered colleagues, artists and designers to create a show that embraces social distancing and other COVID-imposed measures. With the support of CALQ and of La Tohu, we created Out of Order. When Montreal became a red zone, Out of Order lost the opportunity to meet its audience.  Rather than letting the show disappear before it came to life, it was transformed into a film. Out of Order is not simply a digital recording of a show but a cinematographic work in its own right.
---
In a not-so-distant future lingers the bitter aftertaste of a déjà vu, the theatres are empty, meeting places and cultural venues are no longer permitted, physical contact is prohibited.  Artists are forced to meet secretly in forsaken spaces.
The big top is achingly deserted.  Spread out across this post-apocalyptic setting, ten gloved and masked characters, scrutinize one another, prepare, approach and avoid contact. Coming from all walks of life, these forgotten acrobats cling to their vocation as best they can.
What was a performance now feels more like a masquerade of fallen aristocracy wavering between the thrill of shining in the spotlight and the futility of exhibition without an audience.
In this nod to thespian traditions, our cast plays with the notions of bourgeoisie, poverty, power and pleasure.
Tongue firmly in cheek, Out Of Order is a look at the social balance between raw animal instinct and the elevation of minds, bodies and souls in an educated and conformed society.
---
Opening video from Erin Ball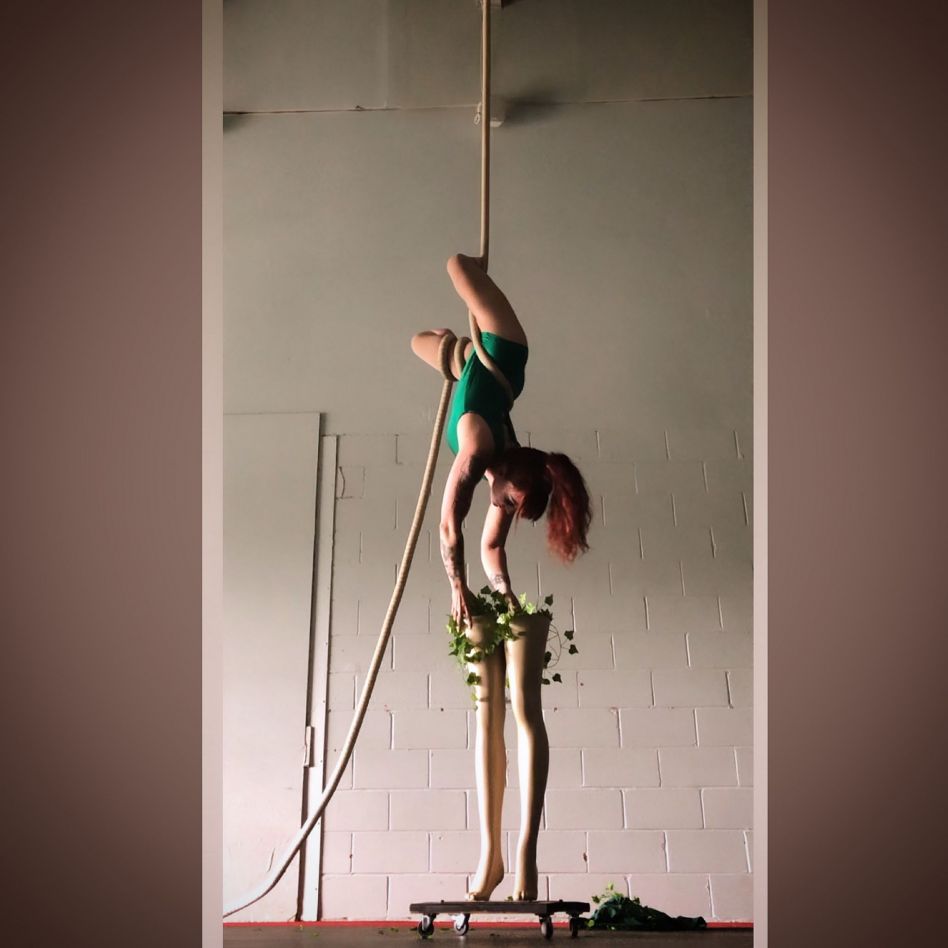 Erin Ball (she/her) identifies as a Mad (from the Mad Pride movement) and Disabled circus artist based on the traditional territory of the Mississaugas of the Ojibwe; Katarokwi, also known as Kingston, Ontario.
Seven years after getting stuck in the winter woods north of Kingston/Katarokwi, Erin Ball conceived this piece as a celebration of the anniversary, lessons and life experiences post-woods.
Featuring open audio description, ASL interpretation, open captions and a transcript, this piece strives to offer accessibility in numerous ways. It is a collaboration with Indigenous artist and consultant Georgina Riel Waabishki Mukwa Kwe, who shares her heartfelt poem that was created for this work. Sponsored by Skeleton Park Arts Festival, local videographer and producer Bon Evans, local artist Erin Ball and Georgina Riel revisit Erin's time in the woods.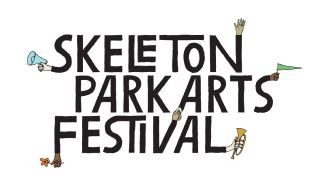 ---
Please note: The guest check-out feature may cause your ticket (which contains your personal streaming link)  to go to your junk or spam folder in your email.  To be able to log back in and access your ticket again before the event, we recommend that you create a User ID and password if you do not already have one.

"A new filmed circus show from the 7 Fingers is a must see work of pandemic art".
Kelly Nestruck, Globe & Mail