Tickets on sale starting 12noon - Wednesday, November 8th, 2023.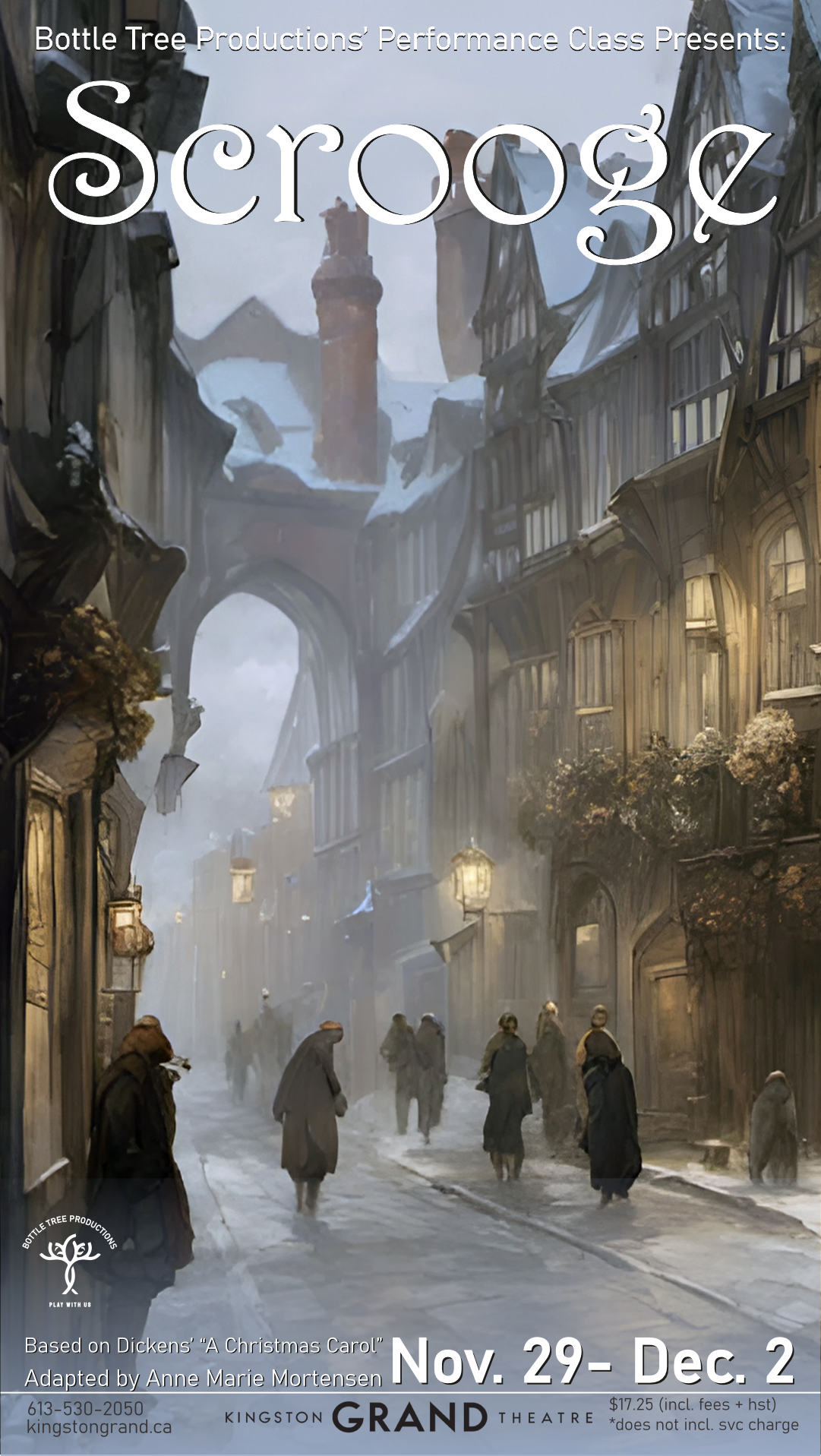 Bottle Tree Productions' Performance Class Presents:
Scrooge
Adapted from Charles Dickens' "A Christmas Carol" by Anne Marie Mortensen
Bah! Humbug! Ebenzer Scrooge's name has become synonymous with miserliness and his story has become synonymous with redemption. In this (mostly) faithful adaptation of Dickens' work, curmundgeonly Scrooge refuses to open his heart and his pockets to his fellow man at Christmas time. The ghost of his business-partner, Jacob Marley - warns Scrooge that the choices he makes in life forge the chains that will burden his spirit in death... forever. There is hope, though, as three more spirits visit Scrooge and show him sights that may serve to soften his hardened heart.
Produced by Bottle Tree Productions
Adapted and Directed by Anne Marie Mortensen
Starring Bottle Tree Productions' Performance Class Students:
Kian Watters as Scrooge
Brock Walker as Bob Cratchit
Oona Berger as Dickens, the Ghost of Christmas Present, and more
Meghan MacVicar as Dickens, the Ghost of Christmas Future, and more
Essie Latimer-Scahill as Dickens, the Ghost of Christmas Past, and more
Carter Bomba as Fred, the Undertaker, and more
Jesse Sulpher as Jacob Marley, Tiny Tim, and more
Venue
218 Princess Street
Kingston ON K7L 1B2
Canada