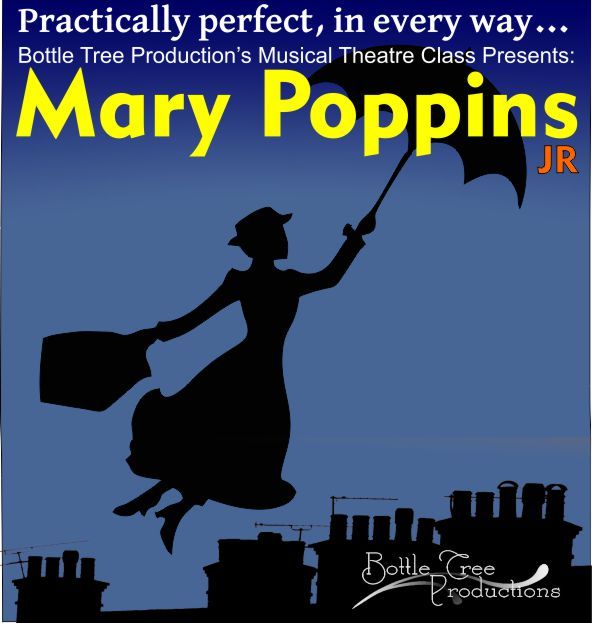 Bottle Tree Productions' Musical Theatre Performance Class Presents:
Mary Poppins JR
A Musical based on the stories of P.L. Travers and the Walt Disney film
Original Music and Lyrics by Richard M Sherman and Robert B. Sherman
Book by Julian Fellowes
New Songs and Additional Music and Lyrics by George Stiles and Anthony Drewe
Co-Created by Cameron Mackintosh
Adapted by iTheatrics under the supervision of Timothy Allen McDonald

It's practically perfect in every way! Join Bert the Sweep as he witnesses the amazing transformation of the Banks household under Mary Poppins' loving yet strict guidance. Your favourite songs are included in this family-friendly musical, based on the Disney film. Our cast of young performers have been working hard to master the songs and story that is loved the world over. Step in time to the Baby Grand for this Supercalifragilisticexpialidocious event!

Run time approx 70 minutes, no intermission.
*We give opportunities to all cast members for both speaking roles and roles in the ensemble. If you are attending a performance to see a particular person in their main role, please check the cast list below so that you can book the correct performance. We do our best to alternate RED and BLACK cast. Please note that Jacob will not perform in the May 25 matinee.*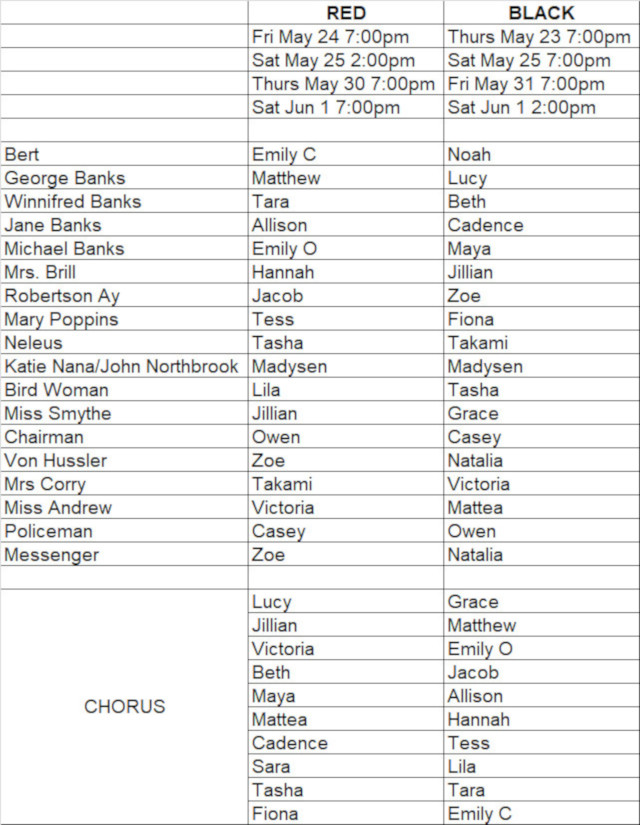 Venue
218 Princess Street
Kingston ON K7L 1B2
Canada