CANCELLED – Let's Rock 'n' Roll
Paquette Productions presentation of Let's Rock 'n' Roll which was set to perform on Friday, May 6, 2022, has been CANCELLED.
Please consider exchanging your tickets to another Paquette Production presentation.
Other amazing shows being brought to you by Paquette Productions in 2022.
Thurs. Apr. 28, 2022, at 7 p.m.  - Legends Show
Fri. May 13, 2022 at 7 p.m. - Leaders of the Pack 
Mon. Sept. 19, 2022, at 7 p.m. - Walk Right Back – The Everly Brothers Story
Thurs. Nov. 17, 2022, at 7 p.m. - Motown Soul 
For all cancelled, postponed, or rescheduled shows, requests regarding exchanges, donations, credits, and refunds can be made by e-mail at grandtheatre2@cityofkingston.ca OR by phone at 613-530-2050 (Monday - Saturday, 12 noon - 4:30 p.m.) 
If emailing, please provide your name, a current call back number and the name of the show(s) you are inquiring about.  Once we have received your message we will respond as quickly as possible Monday – Friday between 12 noon – 4:30 p.m.  
We are experiencing a high level of requests, please be patient.  
Requesting a refund?  The quickest way to obtain a refund is to call Kingston Grand Box Office with credit card in hand. 
NOTE: We cannot automatically refund cards as to be PCI-compliant credit card information is not stored by Kingston Grand Theatre nor our ticketing platform TixHub. VISA/Mastercard Debit cards cannot be refunded at this time.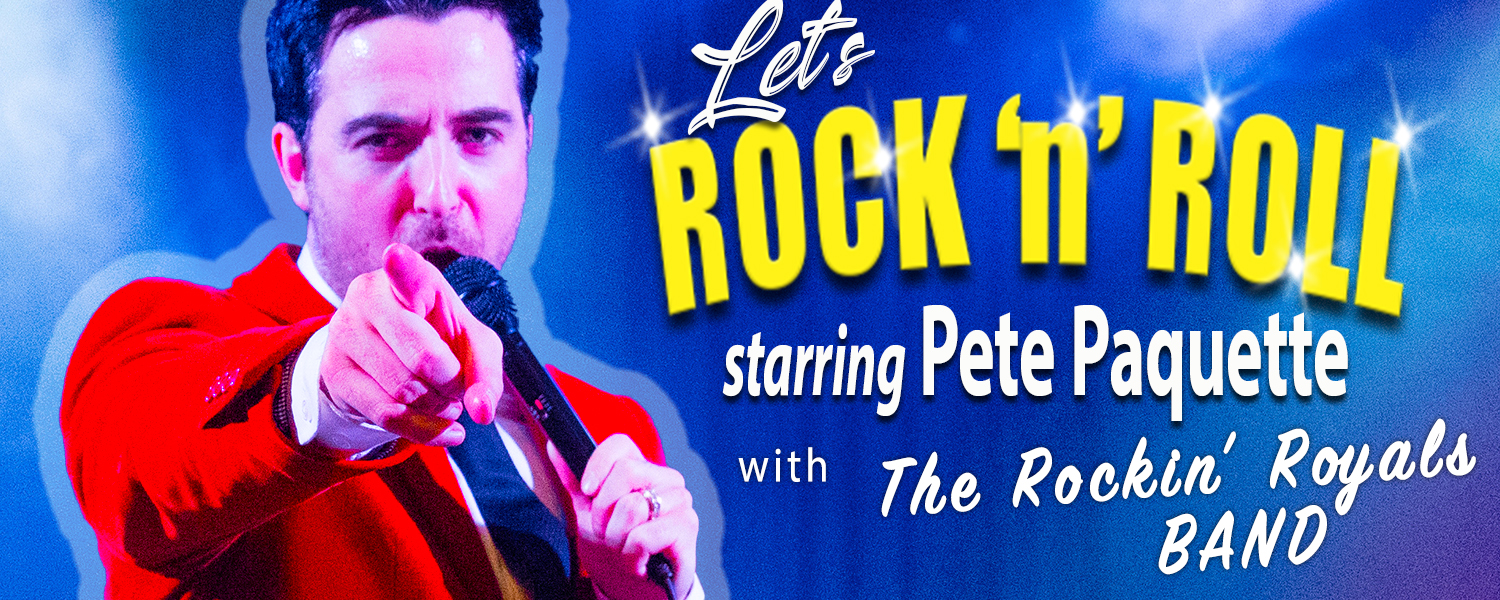 "Let' s Rock 'n' Roll" returns as a brand new show. Get ready for some "Good Rockin' Tonight" as Pete Paquette and his band the "Rockin' Royals" and "The Tonettes" hit the stage performing the songs that shaped the music of Rock 'n' Roll as we know it today. Hear your favourites from Chuck Berry, Bill Haley, Elvis, Buddy Holly, Roy Orbison, The Beatles, and many more!
Don't miss your chance to hear all of these timeless classics performed live by this dynamic showman. "Let's Rock 'n' Roll", an unforgettable show that will leave you wanting more.
Important Patron COVID Information: The presentation of live shows and events at Kingston Grand Theatre is subject to all provincial and public health guidelines in place at the time of the scheduled performance.  
Venue
218 Princess St.
Kingston ON K7L1B2
Canada