The performance of Leaders of the Pack scheduled for Thursday, May 7 at 7:00 PM has been postponed to Saturday, December 20, 2020 at 3:00PM.
Your tickets dated May 7 are valid and will be honoured on the new date.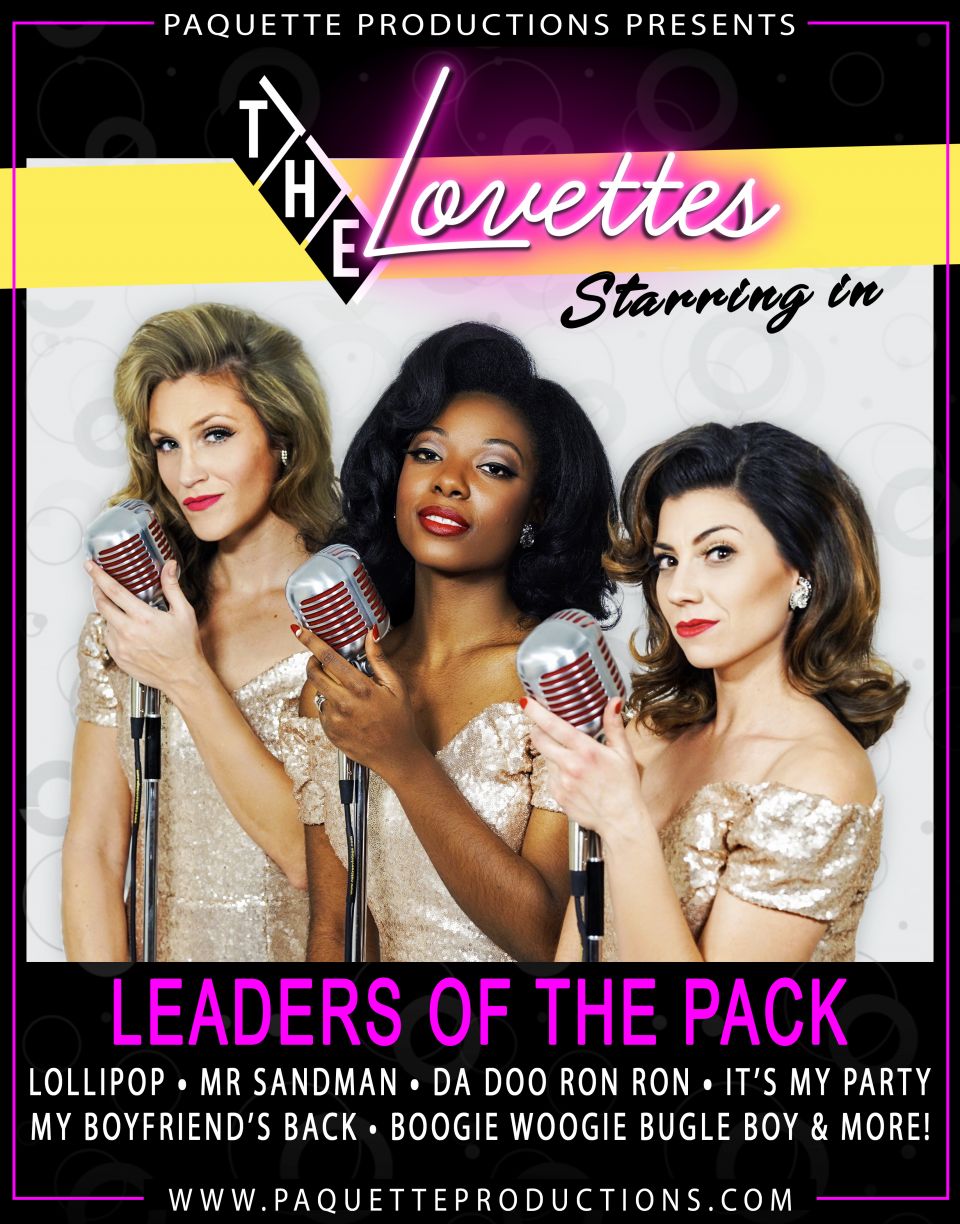 Chicago-based rockers The Lovettes celebrate the great girl groups from the golden era of pop in their own show Leaders Of The Pack as seen on PBS' Doo-Wop Generations. This talented trio's upbeat retrospective of the 40s, 50s, and 60s is jam-packed with harmony, dance, and good times. Putting their own twist on icons from The Andrews Sisters to The Supremes, The Lovettes honour the often underestimated power of women who rock. Chart-topping hit songs include Lollipop, Mr. Sandman, My Boyfriend's Back, "Da Doo Ron Ron", "Boogie Woogie Bugle Boy," "Stop in the Name of Love," and more.
Venue
218 Princess St.
Kingston ON K7L1B2
Canada