Special Event Screening - tickets must be purchased through Kingston Grand Box Office (not eligible on a KCFF Film Pass).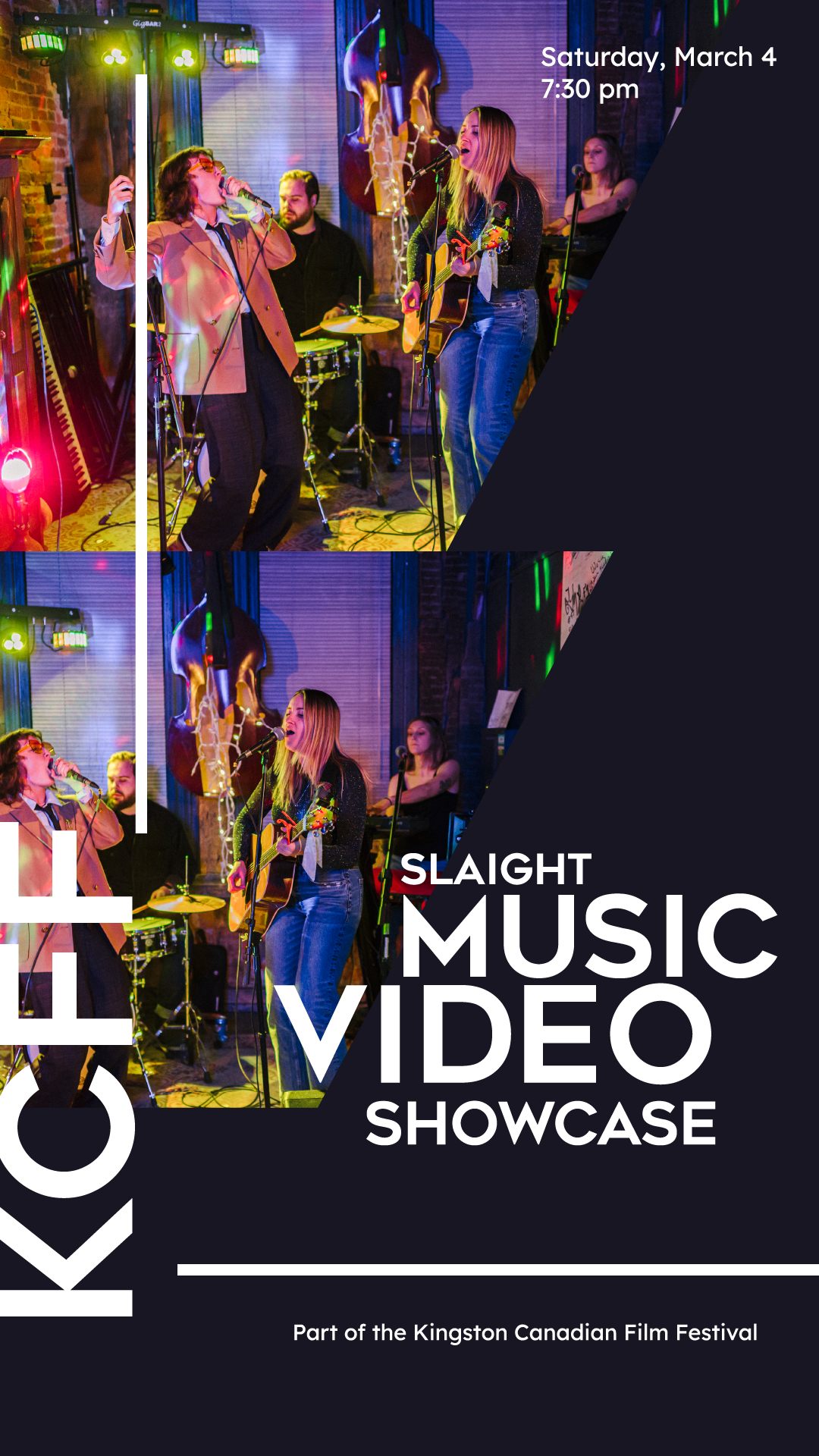 The 2023 MUSIC VIDEO INITIATIVE was announced and launched back in June, asking local filmmakers, production companies and musicians to get involved and submit an application to participate. Presented by KCFF and the Kingston Film Office (Tourism Kingston), the goal was to connect the film and music scenes in Kingston, fund and help coordinate the creation of 11 new music videos, and finally, offer a showcase and premiere at KCFF23! With over 100 applicants, the final lineup represents some of Kingston's top emerging talent in both the film and music scenes.
This program at KCFF will feature all the new music videos played on the big screen, a post-show Q&A with the filmmakers, and audience voting to help determine the "audience favourite" which will be presented at the KCFF award show on March 5. There will also be a jury award for this program (and we have a pretty awesome jury in-store).
PRODUCTION COMPANY/FILMMAKER + MUSICIAN/BAND
bNice Films + Aaron Holmberg/Savannah Shea
Happy Kid Productions + Luella
JL Creative Agency + Scott Owen
James Media + Keaton
Jamstone Productions + KaKaow
AKAFLK Productions + Good Fortune
Little Friday Productions + Tiny Horse
Mickayla Pyke Media + Alex Mundy
YourTV + Hayley
Outpost 12 and Visual Menace Creative + Kasador
QR the Band + Michael George
Venue
218 Princess St.
Kingston ON K7L1B2
Canada