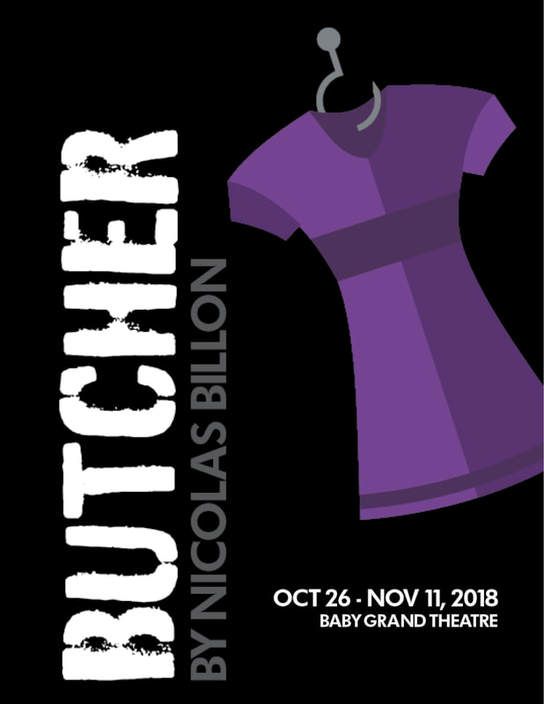 Theatre Kingston presents
Butcher by Nicolas Billon
A mysterious old man is dropped off at a police station, wearing a foreign military uniform, a Santa hat, and a meat hook dangling around his neck. Impaled on the end of the hook is the business card of a lawyer with the words "arrest me" on it .
'How we can balance the need for peace with the desire for justice?'
For more information on Butcher, including cast list and production team information, please visit the Theatre Kingston page.
Buy two tickets to Butcher and two tickets to What a Young Wife Ought to Know for a 4 and save discount!
Venue
218 Princess Street
Kingston ON K7L 1B2
Canada