PLEASE NOTE this performance takes place at Domino Theatre, 52 Church St, Kingston.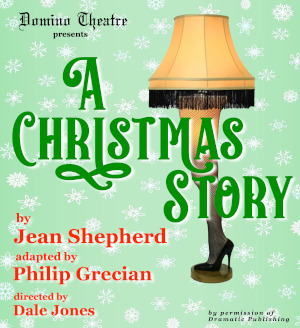 A Christmas Story by Jean Shepherd, adapted by Philip Grecian
DIRECTED BY DALE JONES
Humourist Jean Shepherd's memoir of growing up in the midwest in the 1940s follows nine-year-old Ralphie Parker on his quest to get a genuine Red Ryder BB gun for Christmas. Ralphie pleads his case before his mother, his teacher, and even Santa Claus himself. All the elements from the beloved motion picture are here.
Venue
52 Church Street
Kingston ON K7L 4X8
Canada