21Aug23 - The Springtime Professional Entertainment presentation of " Wendy Laurier Sings Carpenter & Ronstadt " originally scheduled to perform Thursday, September 28th, 2023, at Kingston Grand Theatre is being postponed to the Fall of 2024, exact date still to be confirmed.  Ticket holders are asked to hang onto their tickets until the new date is announced, at which time all ticketing options will be communicated.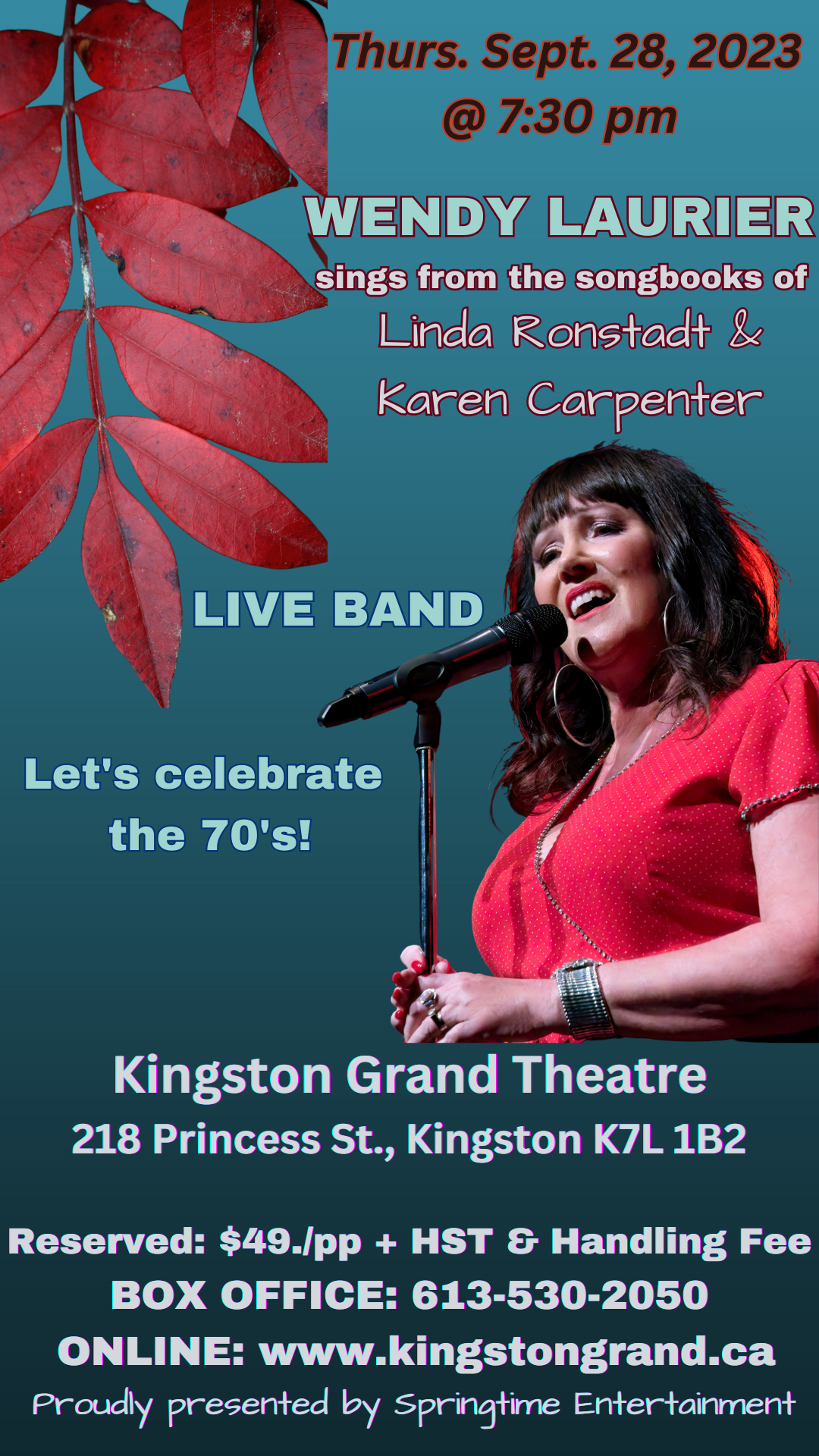 Springtime Entertainment proudly presents Wendy Laurier, one of Canada's most versatile songstresses in concert, singing from the songbooks of Linda Ronstadt and Karen Carpenter.
Wendy, an international vocalist, captures appreciative audiences with her sultry powerful voice.  She possesses both the velvety, playful, innocent stylings of Karen plus the passionate, powerful voice of Linda's rock and country renderings.
Backed by her outstanding band, Wendy will perform such hits as Blue Bayou, You're No Good, When Will I Be Loved, Different Drum, Just One Look and Close to You, Please Mr. Postman, We've Only Just Begun, Top of the World, Yesterday Once More and many others.
Serenaded by Wendy and her band, this multi-media show, with beautiful costume changes, will have you singing along and dancing in your seat or aisle.
Don't miss this amazing show!  The reviews are in and you'll soon see why people are raving about this concert.
Venue
218 Princess St.
Kingston ON K7L1B2
Canada