UPDATE (May 18, 10:00 AM)- WORKSHOP REGISTRATION HAS CLOSED.
Workshop with Leslie Arden
In 2019, Leslie was appointed Artist-in-Residence at the DAN School of Drama and Music at Queen's University and is currently working on a new musical "The Lancashire Lass" which will receive its world premiere at the 2022 Watershed Festival in Kingston. 
Secondary school educators and their students/youth ages 14+ (grade 9+) with a love for Music Theatre are invited to join us on Wednesday, May 19 at 10:00 am for a free virtual Songwriting Workshop with Canadian Music Theatre legend Leslie Arden. No previous experience required. 
Please register no later than Tuesday, May 18 at 10:00 am. A link to the workshop will be e-mailed to registrants the day before the event, so please ensure you check your spam folder. If you register on behalf of a class, kindly provide the age of your students in the 'Your age' field when submitting your registration.
Curriculum Connections: Music (Vocal and Instrumental), Literature/English, Creative Writing, Self-Expression, Composition 
This workshop is FREE to attend but you must be registered to receive the participation link. Be sure to download the Class Resources document and view the Watershed Musical Theatre Songwriting 2021 video at the bottom of this page to best prepare for the workshop. Register Here
About the Workshop 
Write your own song! This free workshop is geared to those with a particular interest in Music and Drama. Renowned Canadian music theatre writer and Watershed Festival Artist-in-Residence Leslie Arden will guide students through the process of creating the character, lyrics and music of a brand new song. Leslie discusses such topics as emotion, form, rhyming, pacing, storytelling and musical composition. 
Before The Workshop 
Educators are encouraged to share with their students the tutorial video Watershed - Music Theatre Songwriting 2021. In this video, veteran Canadian composer/lyricist Leslie Arden will lead students through the ten steps of creating a new song. Educators may use the video to encourage their students to write pieces using the guidelines, or also to focus on one element of the process, highlighting lyrics or music for example. Groups of students could then be established to work collaboratively on an assignment. 
During the Workshop 
During the 40-minute virtual workshop, Leslie will lead participants through the process of creating a song from scratch using live input from participants. The result will be the seed of a new song collectively created by youth from across the community. 
Leslie Arden, Watershed Festival Artist-in-Residence & Workshop Facilitator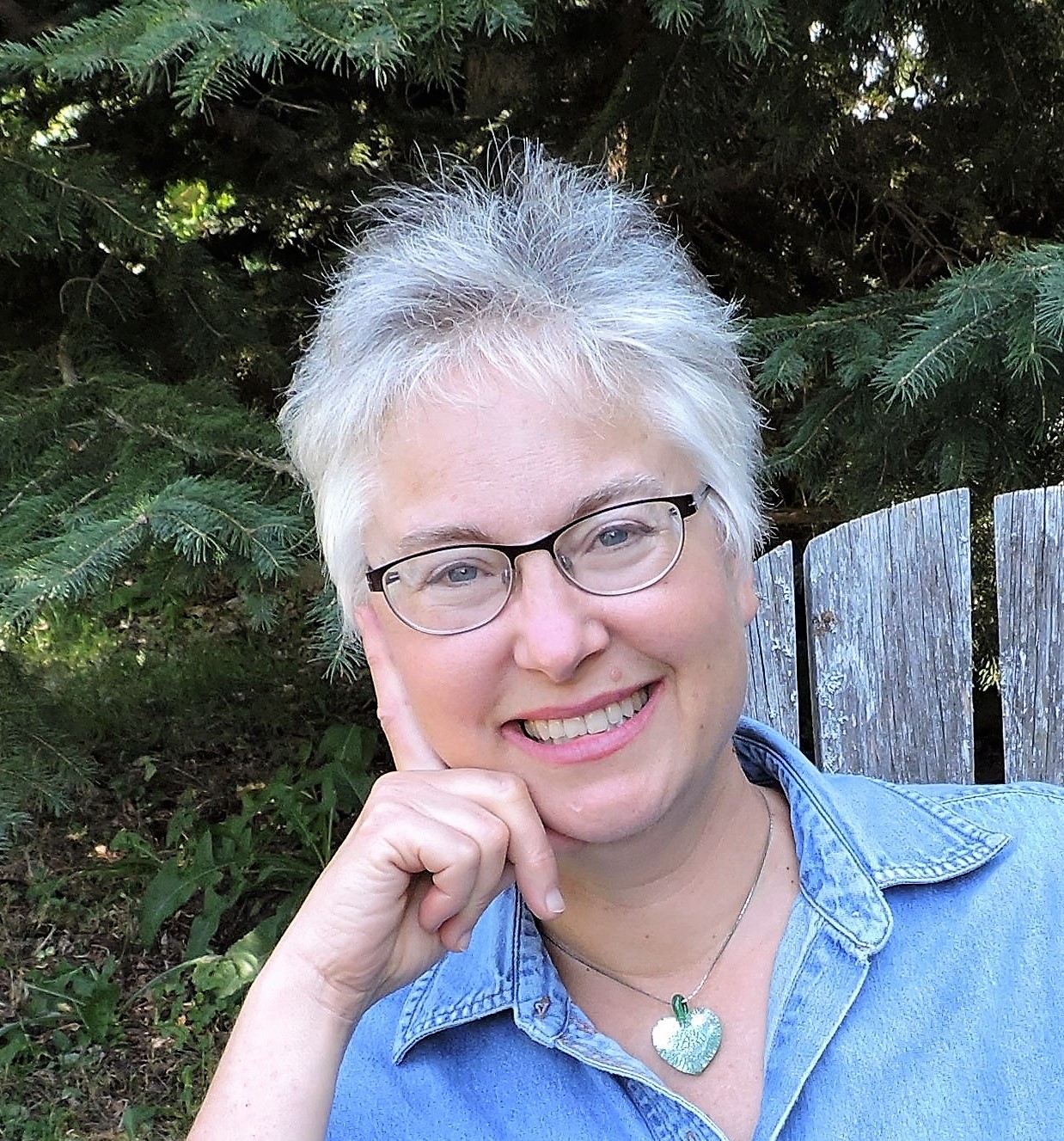 Leslie Arden has had a varied background as a composer/orchestrator, lyricist, librettist, performer, director and teacher. She has written over a dozen musicals, including the critically acclaimed and multi-award-winning The House of Martin Guerre, the Chalmers Award winning The Happy Prince, and the Dora Mavor Moore nominated The Princess and the Handmaiden. She wrote the score to Harvest Moon Rising, the beautiful story of a modern family and a pioneer family, both struggling to maintain their family farm and their rural way of life. Leslie wrote the score to The Boys Are Coming Home, a musical adaptation of Shakespeare's Much Ado About Nothing, which was produced by Chicago's American Musical Theatre Project in August 2006 and showcased by the National Alliance of Musical Theater in New York City later that same year. Leslie composed the music for Canadian Stage's productions of The Beard of Avon and It's a Wonderful Life (in which she was also featured as a performer), and she has spent five seasons as a composer for The Stratford Festival. 
Leslie collaborated with Norm Foster on the oft produced The Last Resort and Ned Durango. Her choral works include The Best Years, commissioned by Toronto's VIVA Youth Singers, and Feathers on the Page, which was commissioned and premiered by the King Edward Choir in 2012. The Gift of the Magi, her musical adaptation of two O'Henry short stories, premiered in 2015. She composed the music for a musical version of Goethe's Faust, which premiered in 2016. She has been working on Moll, a very loose contemporary musical adaptation of Defoe's "Moll Flanders". Leslie was the artistic director of the award winning Theatre For Young Audiences company, The Children's Trio from 1983 – 2003. While with this company, she wrote, directed and performed in musicals for children from ages 5-14.  She was one of 13 professional musical theatre writers chosen by Cameron Mackintosh and Stephen Sondheim to take part in a 6 month master class taught by Mr. Sondheim in Oxford, England in 1990. 
The Watershed Festival
The Watershed Festival is one of the first of its kind: a celebration and exploration of ALL things music theatre. Opera and musicals have long existed in divided communities with very little interaction, and the history and practices of both have traditionally drawn on a Euro-centric perspective. Yet in spite all of this, the integration of music, drama, dance, and design offers the thrilling potential for music theatre to be recognized and mobilized as a truly inclusive art form.  
In an effort to reimagine the future of music theatre, the Watershed Festival strives to support and promote those who CREATE ground-breaking and genre-expanding new work, to deeply EXPLORE the past, present and future of the art form and to INSPIRE the next generation of artists and audiences.  
The Watershed Festival brings together the worlds of opera, musical theatre, and those pushing the boundaries far beyond these traditional boxes. It seeks to REIMAGINE those worlds by embracing the richness of diversity, encouraging bold and innovative new work and changing the very way we think about the art form.