Warning 
This show features graphic depictions of violence and sex, sexual violence, gunshots, nudity, graphic descriptions of cannibalism, and mature language. TW: pedophilia/child molestation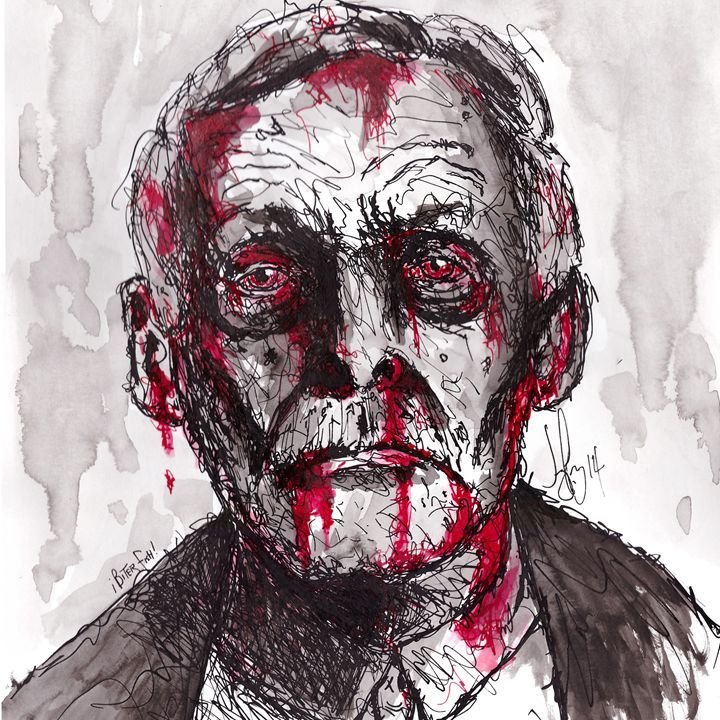 The Boogeyman
Produced by Studio 013
60 minutes
A part of Theatre Kingston's Storefront Fringe Festival
Venue: Venue #3, 259 Princess St, in downtown Kingston.

Featuring Luke Bennett, Cole Haggar, Daniela Rojas, Madeline Ferris, Michael Catlin, Nikolas Yuen, Isabelle Ma
Playwright: Tyler Mathews
Director: Jordan Prentice
Stage Manager: Bridget Overvelde
Head of Wardrobe: Elaine Sandness
Costume Designer: Katrina Clissold
"Young man, 18, wishes position in county. Edward Budd, 406 West 15th Street."
It is the 1930s, and a silent terror is sweeping through the lower suburbs of New York City. Mothers hold their children indoors. Police hunt for a man they know only by an alias. A nameless fear creeps into the lives of working class New Yorkers. And on May 25th, 1928, a kindly old man named Albert Fish visits the home of Mr. and Mrs. Edward Budd with the intent to murder their daughter, a little girl named Grace.
Mature Audiences only, not suitable for children.
Warning: This show features graphic depictions of violence and sex, sexual violence, gunshots, nudity, graphic descriptions of cannibalism, and mature language. TW: pedophelia/child molestation
Venue
259 Princess Street
Kingston ON K7L 1B4
Canada