Ticket holders from March 2021, please call the box office to discuss which new performance date you wish to attend.  613-530-2050   Mon - Fri   12noon until 4:30 pm.
Please visit https://www.kingstongrand.ca/visit/covid-19 to read the guidelines and safety measures to be followed when you visit Kingston Grand Theatre.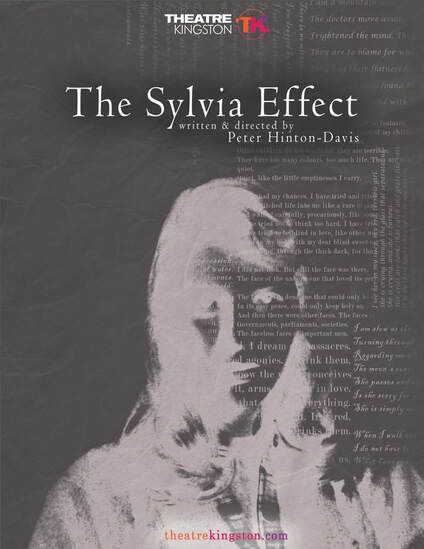 Presented by Theatre Kingston
The Sylvia Effect is written and directed by Peter Hinton. Using Sylvia Plath and her poems as inspiration, this play speaks to the emotional confessions of four characters simply named: The Daughter, The Poet, The Mother, and The Son.
"Sylvia Plath became famous, partly because of the manner of her death. But as often the case with artistic success it was also a case of timing. Writing against time. This relationship to time makes her an ideal subject for the theatre. The challenge for me is to get past the tragic story to whatever core of experience or truth might wait on the other side.
For Plath privacy was something her death made public and something her life denied. Privacy involves time and space rather than any concept of secrecy. I think the facts of artists' lives are misused but it can't be helped. Maybe because we invest what we think of as the best of ourselves in our work – it's disconcerting to think that anyone would be more interested in the lives we so often, in one way or another, neglect, in order to get the work done.
 
The play is intended to be played simply and directly. It is written in 5 scenes with a prologue and epilogue. A terse and precise and quick delivery is best. Pauses and breaks in the text indicate beats, not unlike stanzas in free verse. Italicized lines are quotations, and text culled from the letters, journals and poems of Sylvia Plath. The characters are isolated in a world of darkness and light, a sort of Purgatory/Inferno of a mid-century Divine Comedy."
– Peter Hinton
Venue
218 Princess Street
Kingston ON K7L 1B2
Canada