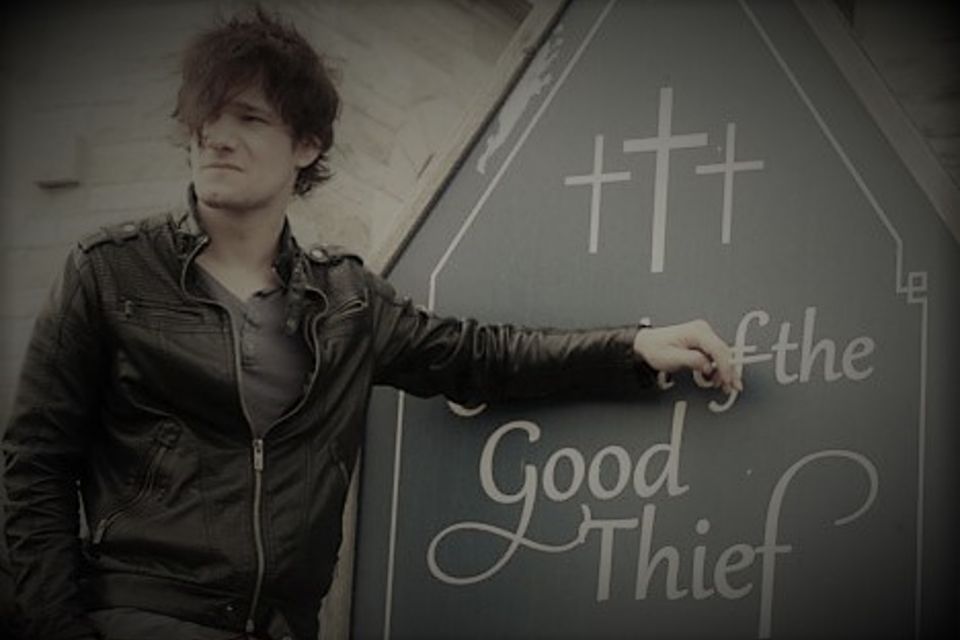 The Good Thief by Conor McPherson*
Proudly presented by Op Knox Entertainment
60 minutes
A part of Theatre Kingston's Storefront Fringe Festival
Venue: Venue #2, 274 Princess St, in downtown Kingston.
Directed by Anne-Marie Bergman
Featuring Christian Milanovic
Produced by Will Britton
Stage Managed by Richard Palimaka
Set Design by Dave Kearney
Sound Design by Peter Cassidy
Lighting Design by David L Smith
THE GOOD THIEF is a raw one-man play wherein an unnamed petty criminal recounts his misfortune, revealing the remorse and regret he feels after a botched job leads to kidnapping, murder, and finally a desperate flee that results in further casualties- all leading to the ruffians imprisonment. Written by Conor McPherson, one of Irelands most intriguing storytellers, the script is terse, lucid, and admirably dispassionate." (The Irish Times)
* "The Good Thief" is presented by special arrangement with Dramatists Play Service, Inc., New York."
Venue
274 Princess Street
Kingston ON K7L 1B5
Canada