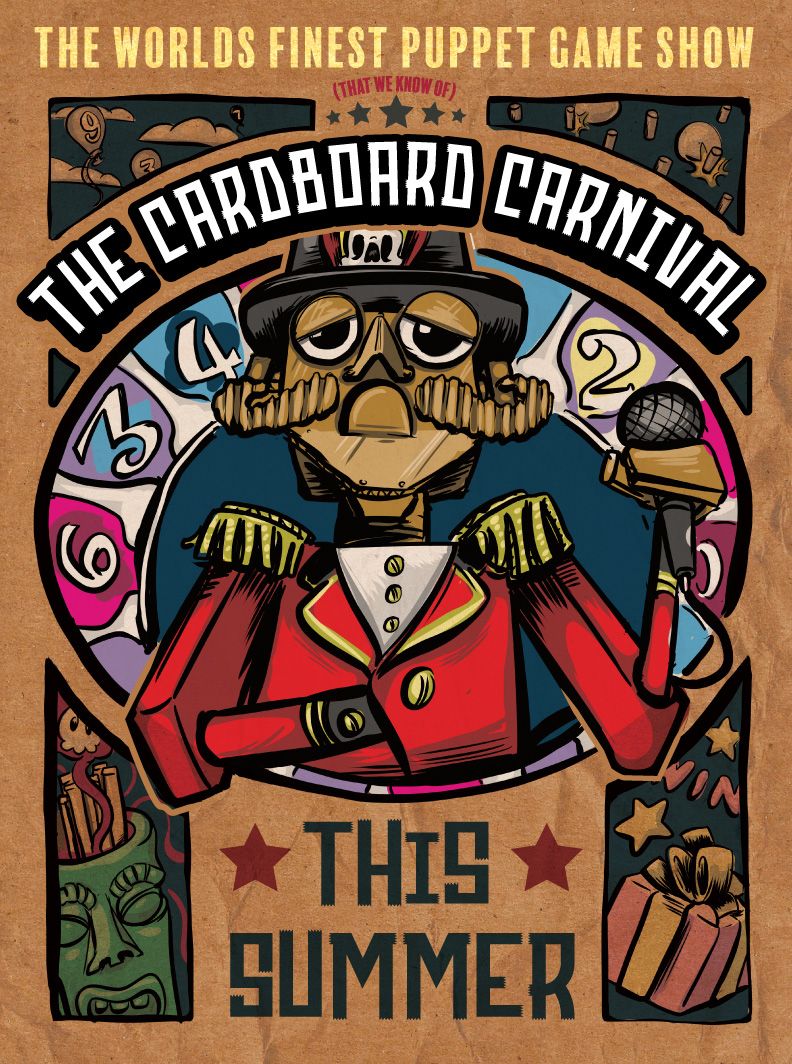 The Cardboard Carnival: A Live Game Show Experience
Produced by the Stick Kid
50 minutes
A part of Theatre Kingston's Storefront Fringe Festival
Venue: Venue #2, empty storefront in downtown Kingston

Kevin Merritt - MC Baron VonBoltz, Director, and Game Designer
Pete Rae - Ready Bot Roddy
Helena Marks - Miss Judi Bison
Hol Gilmour - Set Fabrication
Dan Niznik - Consulting
Special guest appearances through the festival from Mississippi Grover, The Huaraches, The Blue Grasshoppers, & others.
Step right up to this unique TV style game show with handmade cardboard sets, props, and hosts!
Hand-puppet Baron Vonboltz and his musical partner Ready Bot Roddy will offer jokes and fresh beats through the show. The lovely Miss Judi Bison will be on hand to assist contestants and keep things moving. Games like Cloud Nine, Sticks of Doom, and Plop-o will have the audience cheering, judging and offering support as contestants compete for real prizes. A rotating set of games and musical guests will make each show unique and worth more than one visit through the festival.
Venue
274 Princess Street
Kingston ON K7L 1B5
Canada