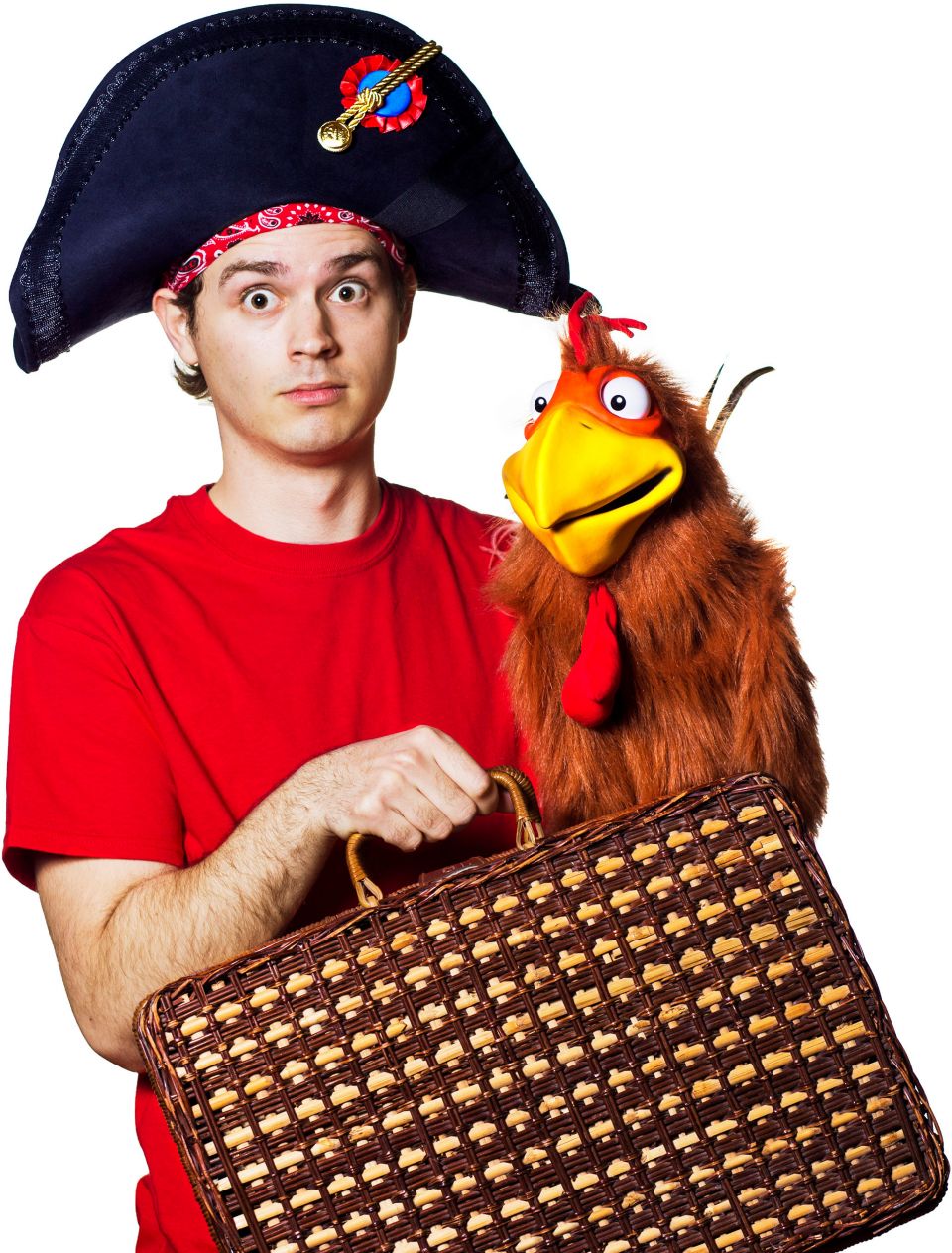 Peter Personas Precarious Picnic
Produced by Peter Persona and his Puppet Pals
KIDS SHOW, 45 minutes
A part of Theatre Kingston's Storefront Fringe Festival
Venue: Venue #2, 274 Princess St, in downtown Kingston.

Featuring: Peter Welch
Photo Credit: Just Joy Imaging
Everything begins when Peter decides today is a beautiful day for a picnic. However, he isn't going to be satisfied with any ordinary picnic. It has to be the most perfect picnic ever. Join Peter and his puppet pals as they stumble over unpredictable challenges along the way. Fredric Hoppertoad discovers a doubtful detective. Humphrey the Rooster finds himself face to face with a pie pinching pirate. All of this happens and more as they search for that elusive picnic spot. Will they ever find it? One thing is certain. They're going to learn an important lesson along the way.
Venue
274 Princess Street
Kingston ON K7L 1B5
Canada