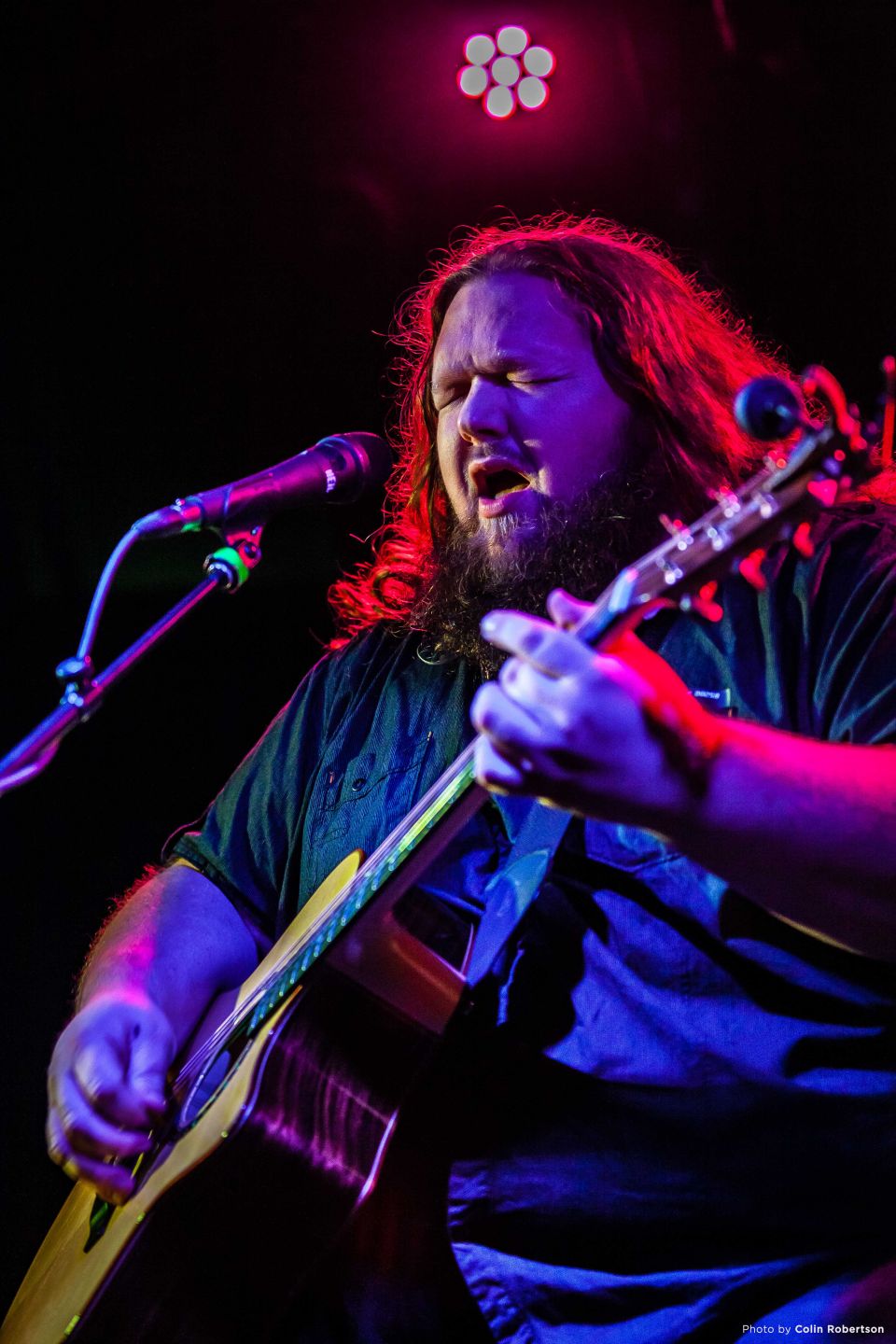 Shantero Productions presents
Matt Anderson & The Mellotones with special guest Amy Helm

A powerhouse performer, Matt Andersen's "fingers sail over his acoustic guitar strings with the speed and grace of a hummingbird." With his commanding stage presence and soul-filled, passionate voice, Andersen has garnered worldwide acclaim, headlining major festivals, clubs and theatres throughout North America, Europe and Australia, as well as amassing over 18 million views on YouTube. In a word, he is awesome! 
Halfway Home by Morning, Andersen's 10th album, was recorded last July in Nashville with producer Steve Dawson. It will be released March 22 and followed up by a Canadian tour beginning in Truro, NS, on April 10. Joining him on stage are the Mellotones, an outstanding R&B, funk and soul band, whose saxophones, trombone, trumpet, keyboard, guitar, bass and drums augment and enhance every aspect of Andersen's sound. Amy Helm, daughter of The Band's legendary drummer and singer Levon Helm and singer-songwriter Libby Titus, is opening for the Ontario portion of the tour. Whether raw and raunchy, or gentle and tender, this country, blues and gospel singer "pours full-throated feeling into every note she sings."
Matt Andersen is a singer of Herculean talent, a songwriter who isn't afraid of introspection, and a guitarist with "the confidence of a fighter in his prime." Fans can always depend on the six-time Maple Blues Male Vocalist of the Year to deliver an electrifying, jaw-dropping show, frequently generating spontaneous mid-set standing ovations. As The London Times says: "Canada's greatest guitarist made one acoustic guitar sound like a fully staffed band. Outrageous skill and contagious joy!" … and that sums up a Matt Andersen concert perfectly!
VIDEO CLIPS
"Coal Mining Blues" LIVE - https://www.youtube.com/watch?v=Dvp-Vu_KV6g /
"Devil's Bride" LIVE - https://www.youtube.com/watch?v=BAtlwo3Lbkk /
"I'm Giving In" LIVE - http://bit.ly/2wGj5zK
Venue
218 Princess St.
Kingston ON K7L1B2
Canada