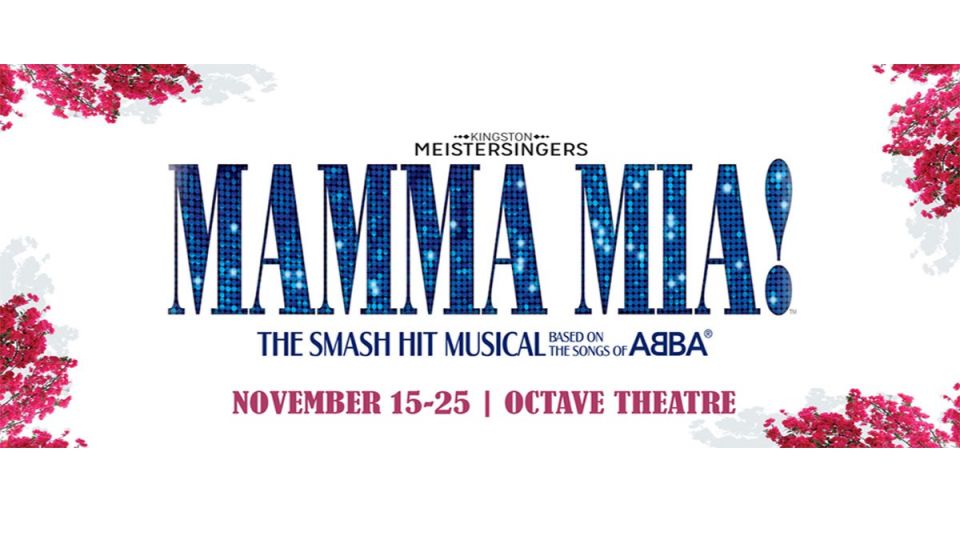 MAMMA MIA!
A mother. A daughter. Three possible dads. And a trip down the aisle youll never forget!
Writer Catherine Johnson's sunny and funny tale unfolds on a Greek island paradise. On the eve of her wedding, a daughters quest to discover the identity of her father brings three men from her mothers past back to the island they last visited 20 years ago.
The story-telling magic of ABBA's timeless songs propels this enchanting tale of love, laughter and friendship, creating an unforgettable show. A large cast, non-stop laughs and explosive dance numbers combine to make Mamma Mia! a guaranteed smash hit for any theatre.
*PLEASE NOTE: Saturday matinee performances will feature understudies as the female leads.
CAST
Principals:
Sophie Sheridan: Taylor Da Silva
(Sophie Understudy Andie Siemens)
Donna Sheridan: Virginia Holmes
(Donna Understudy Liane Penny)
Sam Carmichael: David Wilkins
Bill Austin: Brent Neely
Harry Bright: Dan Bart
Sky: Michael Donnelly
Tanya: Selina Chiarelli
(Tanya Understudy Andrea Van Slyke)
Rosie: Siobhan Flynn
(Rosie Understudy Shannon Donnelly)
Lisa: Andie Siemens
(Lisa Understudy Kaelin Grassie)
Ali: Kyli Ball
Pepper: Nick Neokleous
Eddie: Dennis Clark
Father Alexandrios: Robert Burtch
Ensemble:
Shannon Donnelly, Jessica Duchaine, Tammy Caldwell, Liv Hudel, Sami Hughes-Cowan, Daniel Niznik, Liane Penny, Andrea Ruttan, Beth Sirett, Heather Shortall, Margie van der Horden, Denyse Van Rhyn, Andrea Van Slyke, Michelle Vandermeer, Kyra Bough, Kaelin Grassie, Caleigh Matheson, Garth Amey, S Flannagan, Patrick Large, Jana Roth, Nik Yuen
Performing at the Octave Theatre, 711 Dalton Ave
Adults - $28 plus handling fee
Youth (students and children) - $25 plus handling fee
Venue
711 Dalton Avenue
Kingston ON K7M 8N6
Canada