This is a general admission performance without reserved seats.  Tickets are numbered and will state a "seat number", this does not correspond with a location for seating.  You will select your seat location when you arrive in the theatre for the performance.
Please note the assistive hearing devices are currently not available for Baby Grand events.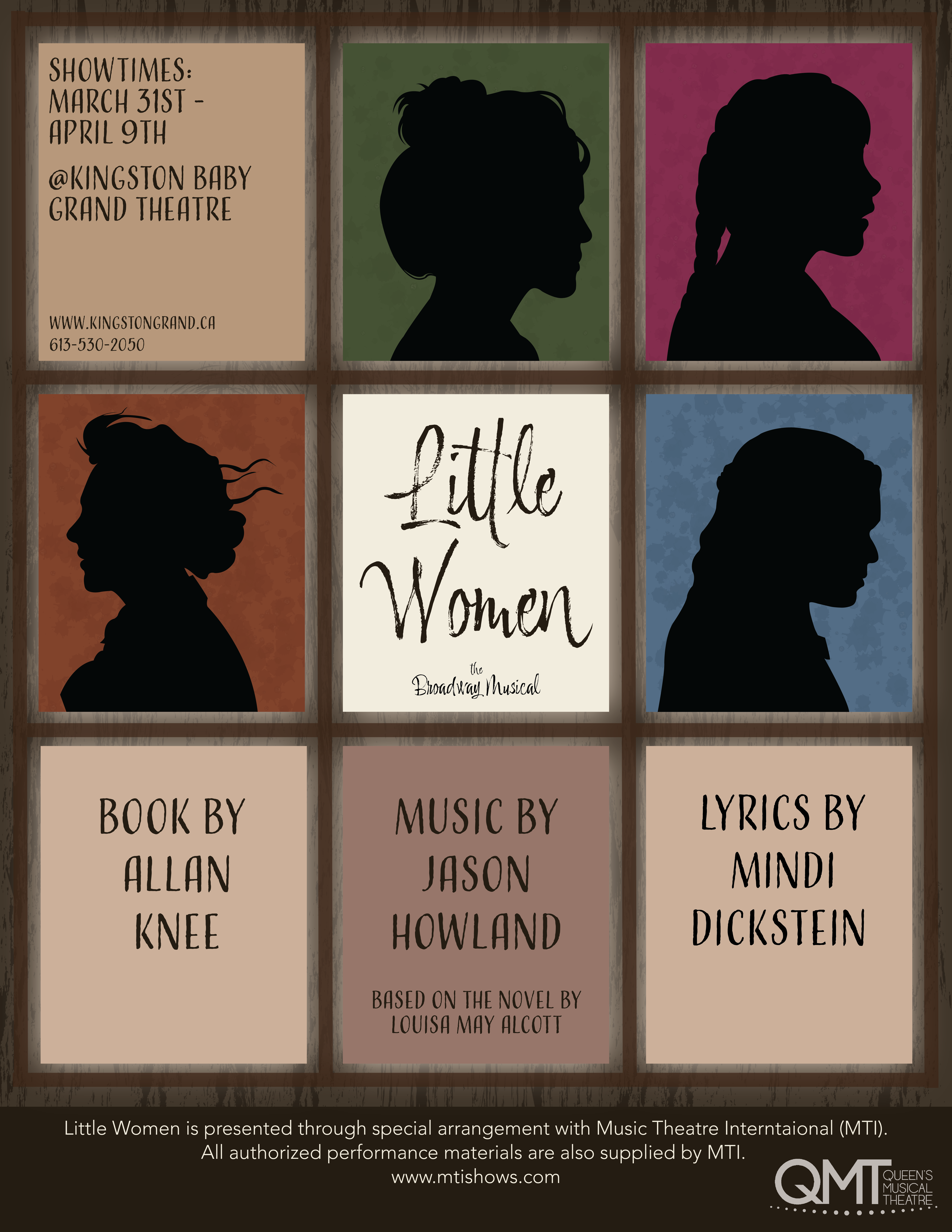 Important Patron Information: The presentation of live shows and events at Kingston Grand Theatre is subject to all provincial and public health guidelines in place at the time of the scheduled performance. 
Based on Louisa May Alcott's life, Little Women follows the adventures of sisters Jo, Meg, Beth and Amy March. Jo is trying to sell her stories for publication, but the publishers are not interested - her friend, Professor Bhaer, tells her that she has to do better and write more from herself. Begrudgingly taking this advice, Jo weaves the story of herself and her sisters and their experience growing up in Civil War America.
Little Women embodies the complete theatrical experience, guaranteeing a night filled with laughter, tears and a lifting of the spirit. The powerful score soars with the sounds of personal discovery, heartache and hope - the sounds of a young America finding its voice.
Queen's Musical Theatre is a student-run organization at Queen's University, located in the heart of Kingston, Ontario. We are dedicated to providing an outlet for those students passionate about the art of musical theatre.
Sat. Apr. 2 at 2pm will be a relaxed performance - For the relaxed performance, we are going to be introducing the actors at the beginning, keeping the houselights on at half, turning down any intense lighting/sound cues, and generally relaxing theatre etiquette (such as allowing for some vocalization from the audience, and allowing patrons to enter/exit as needed during the show). 
Venue
218 Princess Street
Kingston ON K7L 1B2
Canada