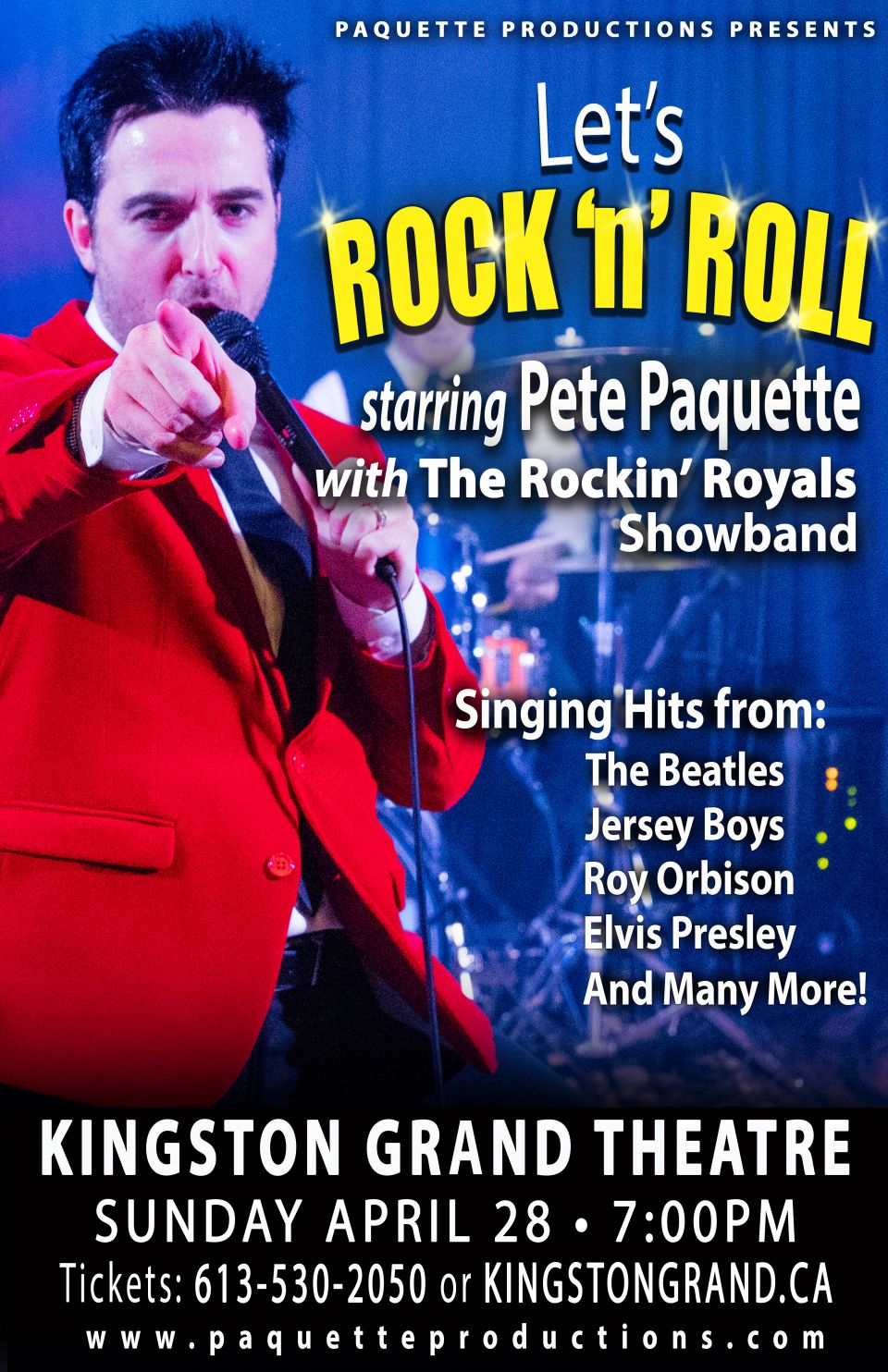 For the first time ever, Pete Paquette, Canada's Premier and well renowned Elvis Tribute Artist, leaves behind his "Blue Suede Shoes" and takes the stage as himself in his new and exciting debut show "Let's Rock 'n' Roll".
One night only, join Pete and his band "The Rockin' Royals" for an exciting night of music celebrating the hit songs from the 50s, 60s, and 70s. Hear all of your favourites from Buddy Holly, The Beatles, Frankie Vallie, The Temptations, Tom Jones, Roy Orbison, Tony Bennett, and many more!
Don't miss your chance to hear all of these timeless classics by Canada's favourite Entertainer. "Let's Rock 'n' Roll", an unforgettable show that will leave you wanting more.
Venue
218 Princess St.
Kingston ON K7L1B2
Canada