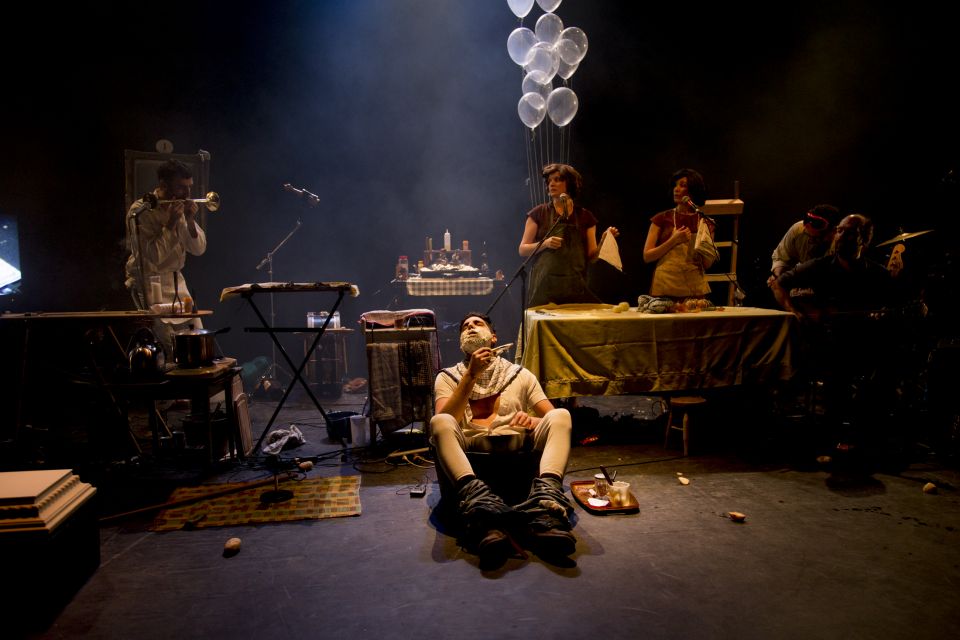 In this kitchen chronicle freshly cooked-up by LODHO, the songs of American 30s yodel queens "The Cackle Sisters" contend with the ovens for an improbable meal. Staggeringly beautiful, the acts fly by at an astonishingly fast pace while the team hustles to roast a chicken, mash potatoes, prepare appetizers which may or may not eventually be served up. Truly a musical and culinary tour de force.
Cast List:
Bruno Bouchard
Gabrielle Bouthillier
Jasmin Cloutier
Simon Drouin
Simon Elmaleh
Danya Ortmann
Philippe Lessard-Drolet
Maximum Capacity - 100 seats.
Part of Kick & Push 2019
Venue
218 Princess St.
Kingston ON K7L1B2
Canada