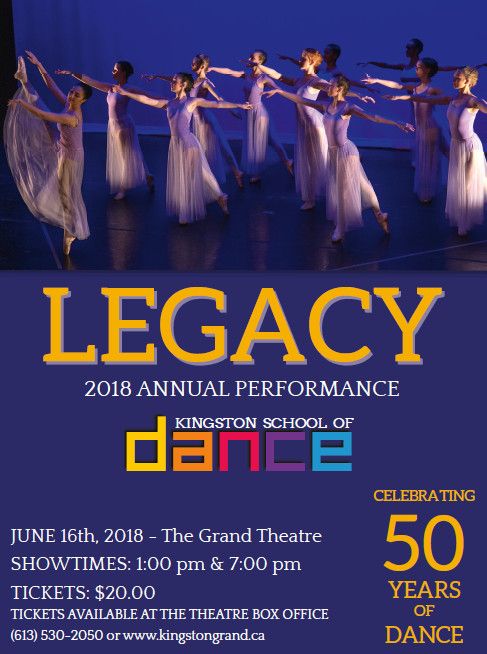 Kingston School of Dance presents
Legacy...The Path to Our Future
Celebrating 50 Years of Dance!
Our Annual 2018 year-end performance.
Note: Students in the Pre-primary & Primary A & B are only performing in Act 1 of the 1 pm show. These students may be signed out during intermission at the backstage door. You may have them watch act 2 from the Auditorium with you, but please note that a ticket for their seat will be required and should be purchased at the same time as yours in order for them to sit with you….MINI DANCE 1 & 2 are performing in ACT 2 of the 1 pm show only!
Grand Theatre, Regina Rosen Auditorium, reserved seating.
All tickets are $20.00 plus handling fee
Venue
218 Princess St.
Kingston ON K7L1B2
Canada