Cancellation Notice, Kingston Canadian Film Festival: All screenings and events scheduled to begin at 6:30 pm on Thursday March 12, 2020 or later will not occur.  Please visit https://kingcanfilmfest.com/ for full details.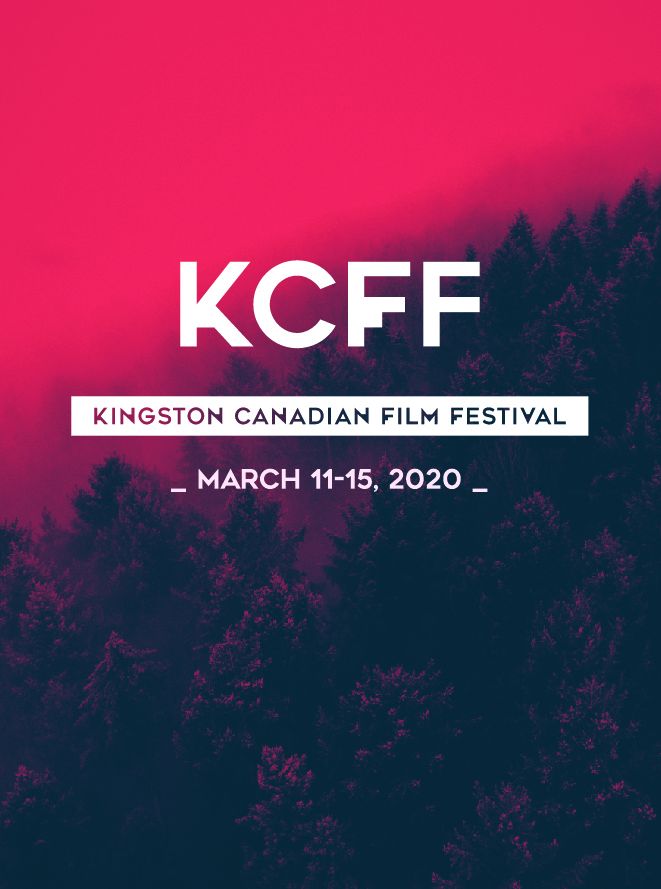 CANCELLATION NOTICE
As an event that brings people together, the Kingston Canadian Film Festival has been closely monitoring the COVID-19 situation. While we recognize that there are no cases of COVID-19 in our community, out of an abundance of caution KCFF has made the difficult decision to cancel the remainder of the festival.
All screenings and events scheduled to begin at 6:30 pm on Thursday March 12, 2020 or later will not occur. Ensuring the health and safety of our patrons and guests is our primary concern at this time and this includes mitigating risk and worry. We believe it is our responsibility to cancel and that exercising caution is the best course of action.
Refunds will be offered. Full details will be made available on the KCFF website by noon on Friday March 13, 2020.   www.kingcanfilmfest.com
____________________________________________________________________________________________
The 2020 Kingston Canadian Film Festival (KCFF) is set to return for its 20th anniversary season, March 11-15, 2020.  KCFF is the globe's largest all-Canadian film festival, celebrating the very best of our national cinema.  In addition to over 75 feature film screenings, KCFF welcomes 100+ special guests for Q&A's, in-conversation events, panels, and other festival programming.  Recent guests include Gerry Dee (Mr. D), Cathy Jones (This Hour Has 22 Minutes), K. Trevor Wilson (Letterkenny), Scott Thompson (Kids in the Hall), plus cast from Baroness Von Sketch, Trailer Park Boys, and many others.
 
In addition to the movies and special guests, KCFF presents workshops, receptions, award, live podcast, comedy, and festival parties.   The Fest takes place in multiple venues downtown Kingston, including the Baby Grand Theatre (which is transformed into a 100 seat theatre for the duration of KCFF!).   Lots of action is crammed into just four and a half days, so, plan your festival travels carefully.
The full lineup is available at kingcanfilmfest.com
Venue
218 Princess Street
Kingston ON K7L 1B2
Canada