Part of the 2021 Theatre Kingston Storefront Fringe Festival
Looking for a TK DASH package?  Packages available HERE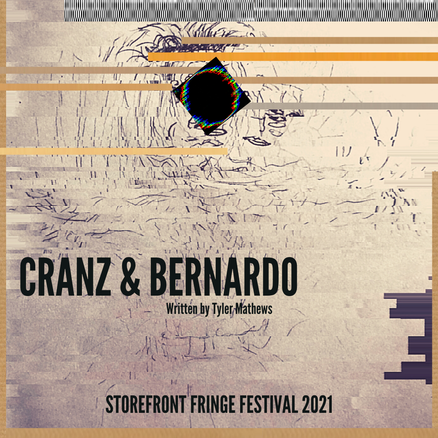 Presented by STUDIO O13
Written by Tyler Mathews
Cranz and Bernardo are trapped inside a cardboard box. Their task: to solve the mysterious algorithm scrawled on the walls around them. As time runs out they cling to, care for and abuse the only hope they have left -- each other.
Starring Douglas Connors, Brennan Michener and Nathan Yee, "Cranz & Bernardo" explores the absurdity of life, death and violence in the vein of Beckett and Pinter.
Disclaimer: The presentation of live shows and events at Kingston Grand Theatre is subject to all provincial and public health guidelines in place at the time of the scheduled performance.
Venue
218 Princess Street
Kingston ON K7L 1B2
Canada