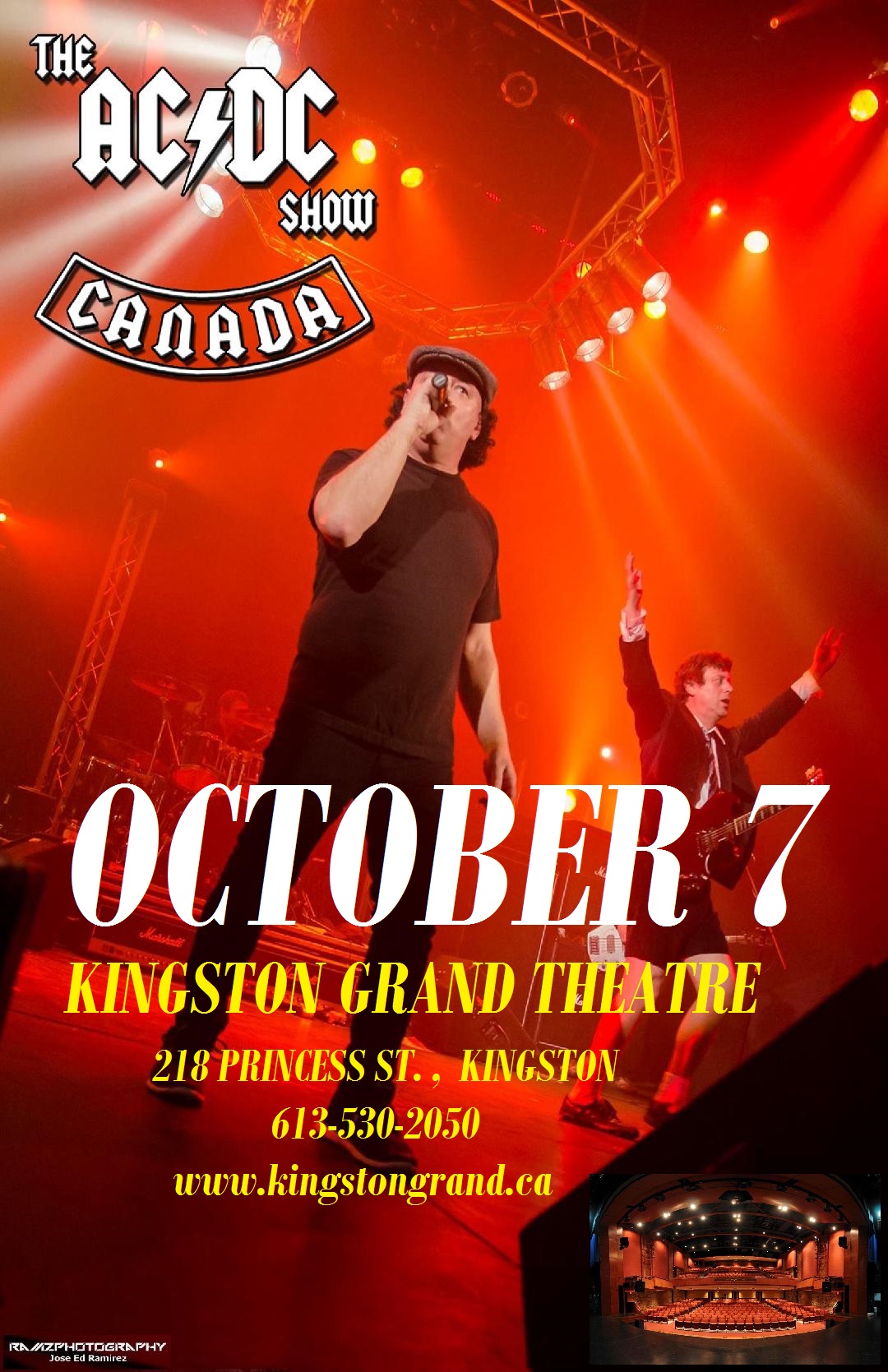 The AC/DC Show - CANADA. You'll hear hits from both eras, Brian Johnson and (the late) Bon Scott as lead vocalist. The show is an authentic audio/visual recreation of the legendary Australian band. With the stacks of Marshall amplifiers and the grit of the mighty Gibson SG lead guitar, this musical tone is sure to capture your attention from the opening notes.
Performed by some of the most passionate musicians, they will take you for a ride on the rock 'n' roll train through AC/DC's incredible history of hits. The featured performers take their roles to new heights.
Shamus Black as your Brian Johnson/Bon Scott lead singer.
Fact: A recording of The AC/DC Show - CANADA's performance from February, 2016 was personally taken back to Los Angeles by a member of AC/DC's management in Early March of 2016 when Brian Johnson was diagnosed with severe hearing damage. This recording with Shamus is believed to have been the only Canadian entry that was considered in the search for their new singer.
Axl Rose of Guns and Roses fame was eventually chosen for the replacement role.
We ask all guests to be mindful of their purchases. Refunds and exchanges are not permitted and all sales are final.
https://www.kingstongrand.ca/tickets/ticketing-policy
Venue
218 Princess St.
Kingston ON K7L1B2
Canada