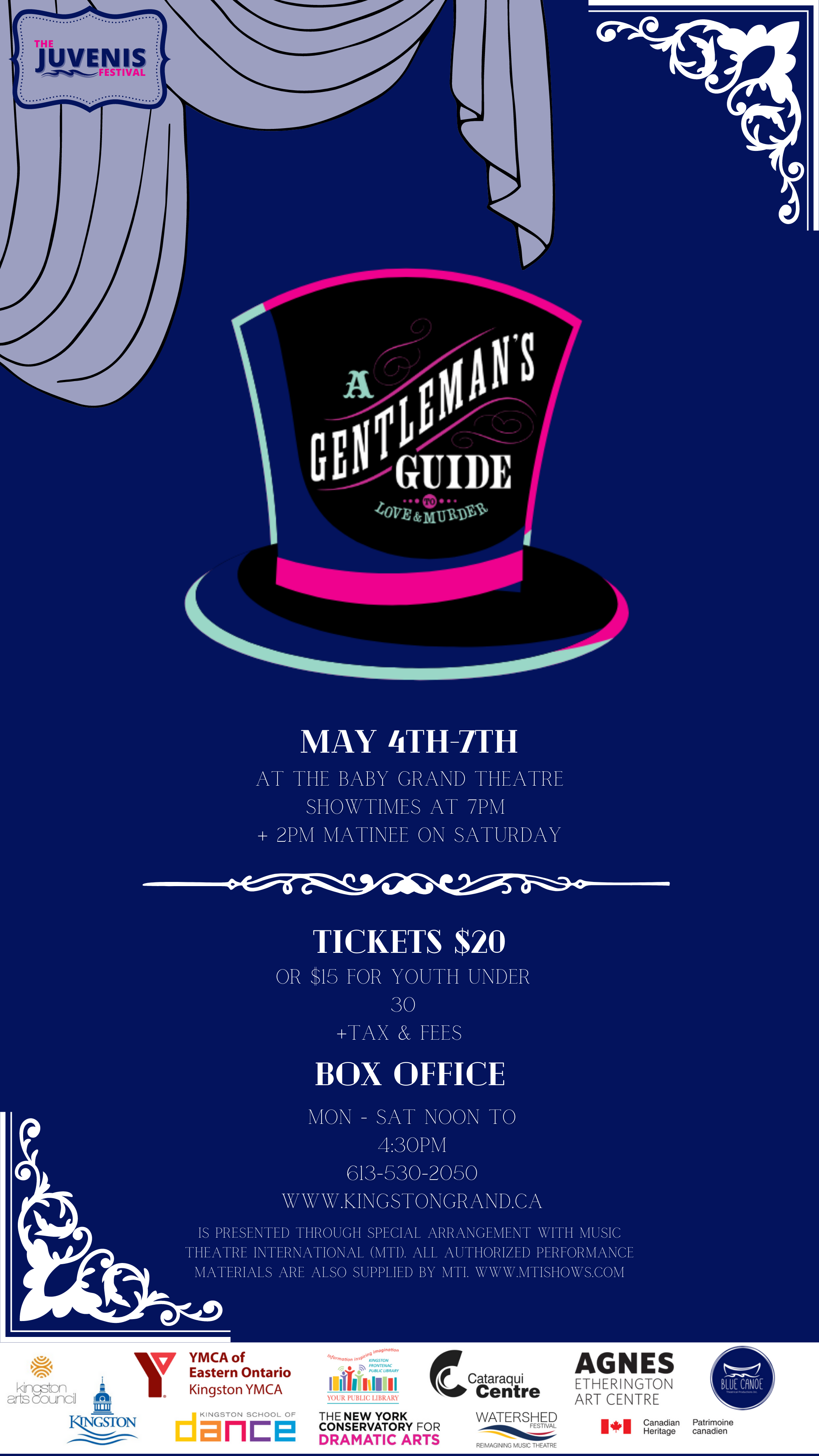 Important Patron COVID Information: The presentation of live shows and events at Kingston Grand Theatre is subject to all provincial and public health guidelines in place at the time of the scheduled performance.
Presented by the Juvenis Festival.
A Gentleman's Guide to Love and Murder tells the story of the poor Monty Navarro, who, following the death of his mother, discovers that she was part of the impossibly wealthy D'Ysquith family. Upon realizing that only eight people stand in line to inherent the family fortune before him, Monty takes it upon himself to skip the line of succession by murdering each of his eight relatives, each played by the same actor, from the pompous banker to the terrible actress to the aging war hero. All the while, Monty must juggle his murderous plans with his love for the stunning and narcissistic Sibella and his growing feelings for his distant (DISTANT) cousin, the kind and virtuous Phoebe. Filled with laughs, unforgettable characters, and stunning musical numbers, A Gentleman's Guide to Love and Murder is a modern classic that will leave you DYING for more.
Venue
218 Princess Street
Kingston ON K7L 1B2
Canada