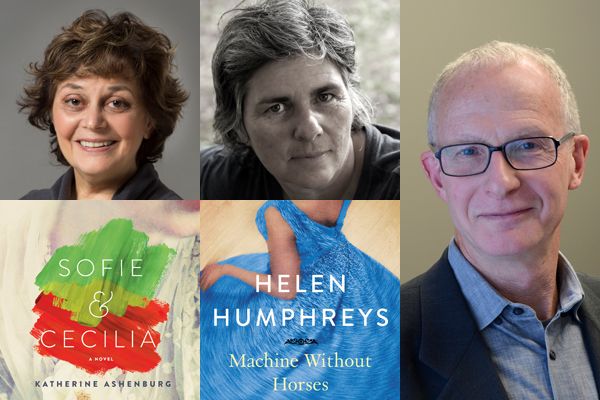 43. Women's Work: Fiction
Readings and Conversation
Katherine Ashenburg
Helen Humphreys
Moderator Bill Richardson
Award-winning non-fiction author Katherine Ashenburg presents a fictionalized account of the wives of two famous Swedish artists, the women's ambitions and talents, and the boundaries of ambition and friendship. Award-winning author Helen Humphreys presents the story of famed fly-tyer Megan Boyd, a reclusive Scotswoman who builds a solitary life doing what she feels called to do. Katherine and Helen chat with Bill Richardson about these extraordinary women and their distinctive stories of creativity, industry, and home.
Sunday, September 30, 2018
12:30 - 1:30 pm
Islandview
Venue
Holiday Inn Kingston Waterfront, Princess Street
Kingston ON K7L 1A2
Canada