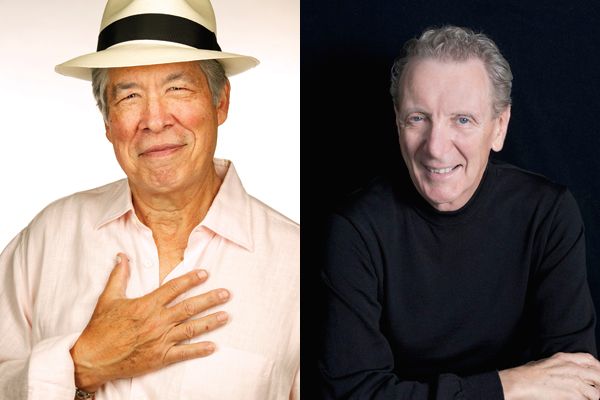 26. Robertson Davies Dinner
Dinner and Author Keynote and conversation
Thomas King with Eric Friesen
Thomas King, novelist, short-story writer, essayist, screenwriter, and broadcaster is perhaps best known for An Inconvenient Indian, an authoritative account of Indigenous history in North America, believed by some to be the book every Canadian should read. In the tradition of Robertson Davies, Tom is a gifted storyteller and humourist who has a way with a story. Join him for a formal dinner event, brief keynote address, and conversation with radio journalist Eric Friesen about Tom's writing life, his turn as a writer of the DreadfulWater mystery novels, and the past and future of Indigenous literature.
Cash bar.
Event Patron: Jennifer Surridge
Celebrate the Literary, in honour of Robertson Davies and to recognize the founders of Kingston WritersFest
Friday, September 28, 2018
Doors open at 6:00 pm; Dinner served at 6:30 pm
Islandview
Dinner Menu:
SALAD - Chefs seasonal greens with roasted tricolour beets, pumpkin seeds, and white balsamic dressing
ENTREE - (Choice of one)
Fish - Pan seared rainbow trout served with white and wild rice medley, Chefs roasted seasonal vegetables, finished with a maple balsamic butter glaze
-OR-
Regular - Chicken breast supreme stuffed with roasted pancetta, ricotta cheese, parmesan, spinach and walnuts
-OR-
Vegetarian/Vegan/GF Roasted red Thai curried vegetables with Basmati rice
DESSERT - Hand-made chocolate mousse served in an edible chocolate cup with fresh berries and whipped cream
Venue
Holiday Inn Kingston Waterfront, Princess Street
Kingston ON K7L 1A2
Canada