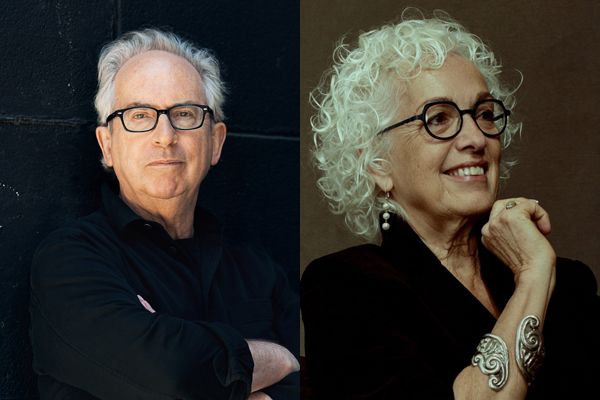 17. Celebrate the Literary: Breakfast with Peter Carey
Reading and Conversation
Peter Carey with Merilyn Simonds
Join our headlining international author Peter Carey for a delicious chat with Merilyn Simonds, and a serving of the literary at this special brekky, Down Under style. Deltas executive chef Brent McAllister serves up his interpretation of some of Australia's iconic breakfasts. Whether it's an avocado smash, granola with macadamias and bush berries, or a big fry up, you'll enjoy a delicious variety of foods for every palate, washed down with Australian bush tea, coffee, and our signature mocktail the Blue-tongued Lizard. A great start to your festival day, we reckon!
Buffet Menu courtesy of Executive Chef Brent McAllister
Blue Lizard mocktail, fruit juices
Avocado smash with grilled sourdough, poached egg, spinach, Glengarry chevre, and roasted tomato
Outback home fries with fire-roasted pepper and caramelized onion
Herb-roasted mushroom melange
Bacon and sausage
Yogurt parfaits with local granola, bush berries, & Upper Canada yogurt
Toast
Coffee, tea
Celebrate the Literary
Friday, September 28, 2018
9:00 10:30 am
Doors open at 8:30 am; Breakfast served at 9:00 am
Delta, Harbourview
Venue
1 Johnson Street
Kingston ON K7L 5H7
Canada