Grades: K-7 
Curriculum Connections: Indigenous Studies, Storytelling, Social Studies, Music, Drama, Dance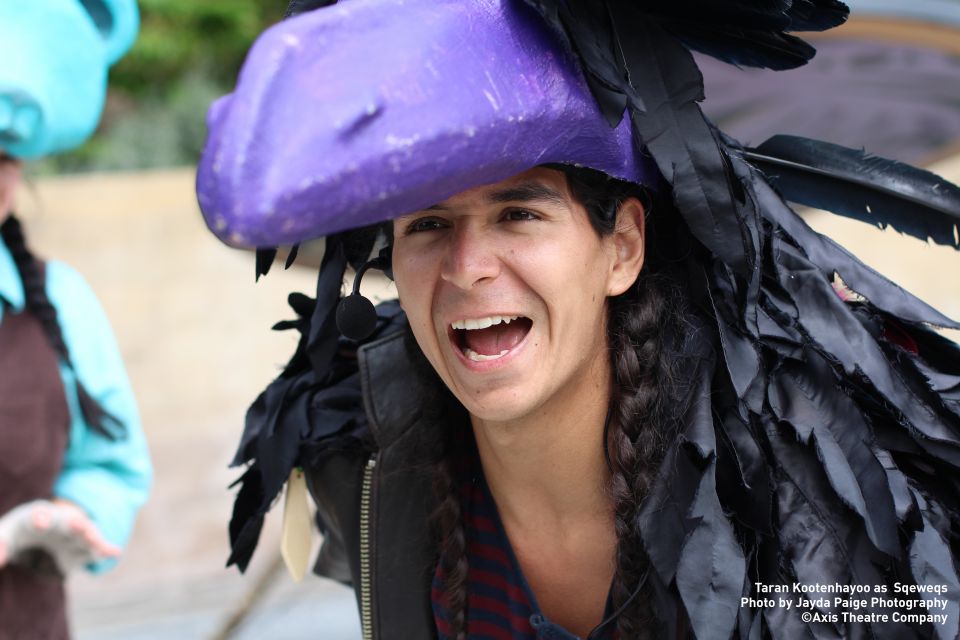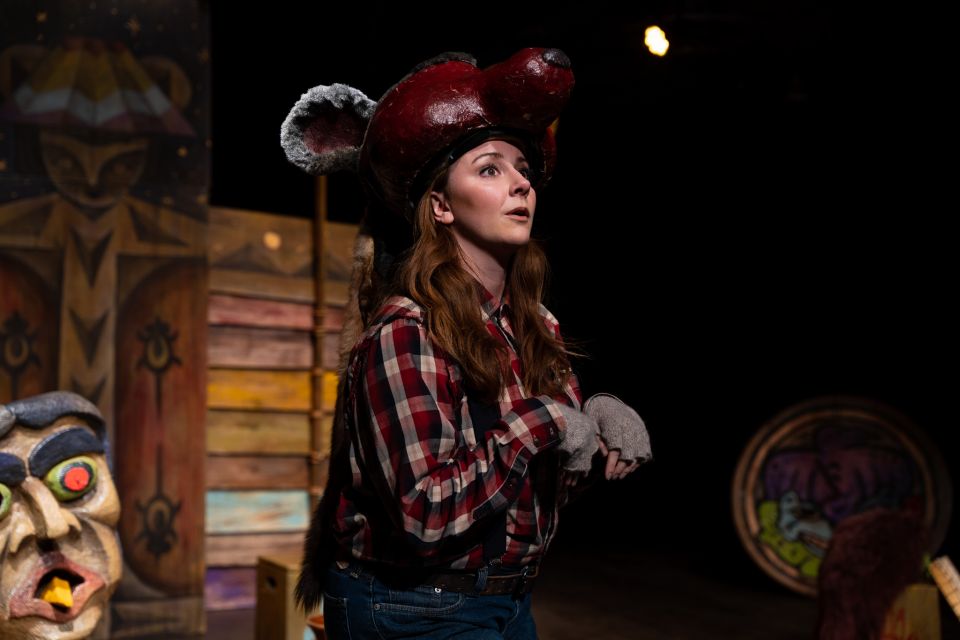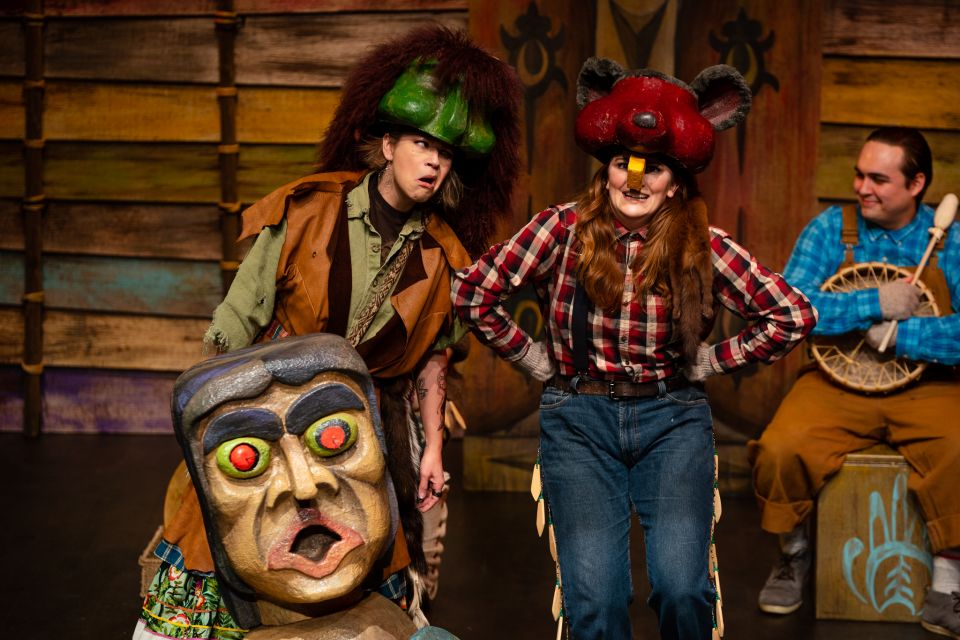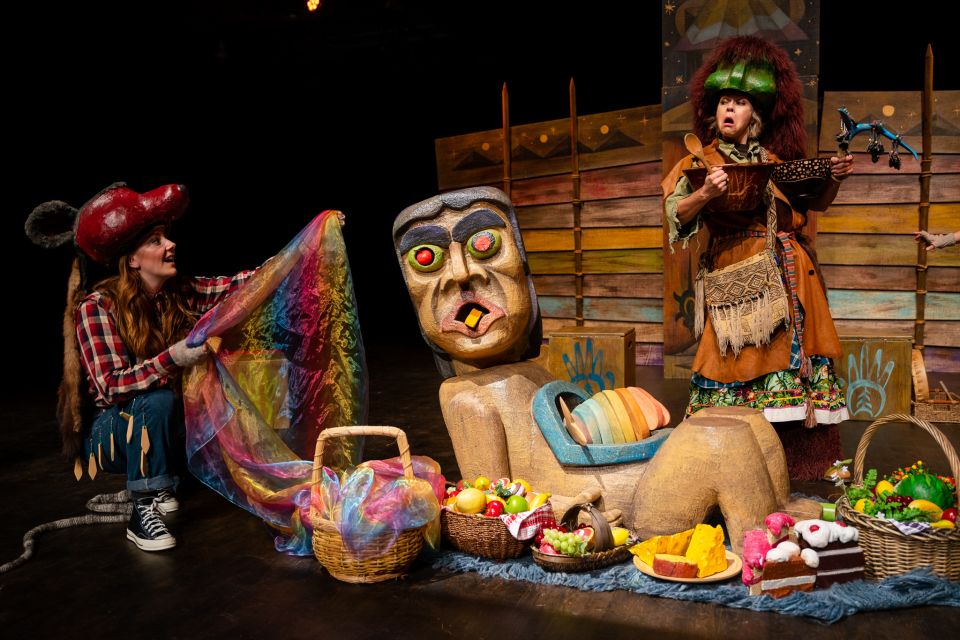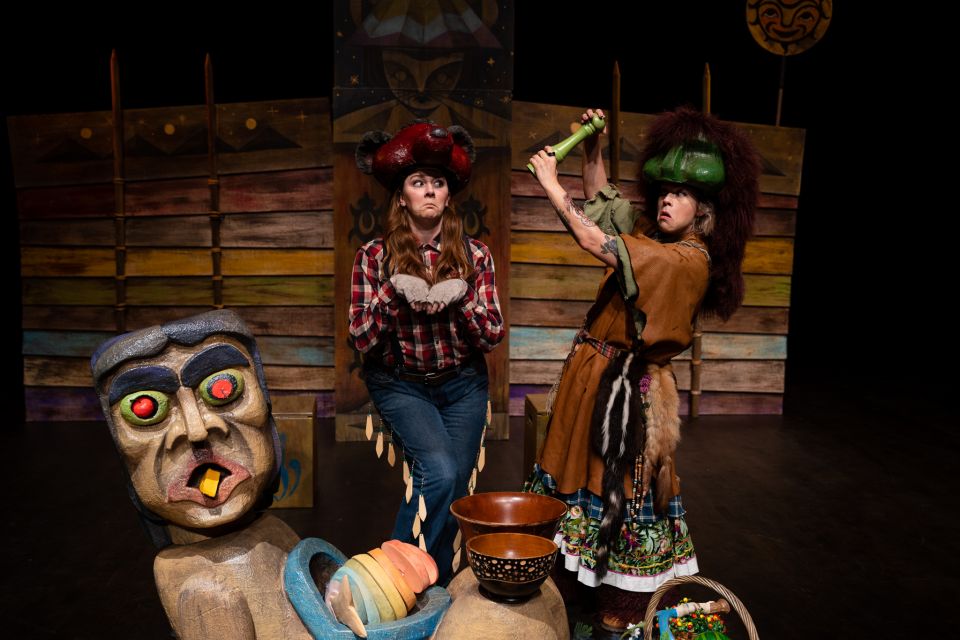 Th'owxiya: The Hungry Feast Dish
Axis Theatre productions are performed in theatres and schools, enriching the curriculum, drawing children into stories, and giving them access to ideas in new ways. Their 57 original works have earned 24 Jessie Richardson Awards, A Betty Mitchell Award and a Drama Desk Nomination for Unique Theatrical Experience. 
"When you take something from the earth, you must give something back." 
Indigenous storytellers spin a tale from the Kwantlen First Nations Village of Squa'lets, about Th'owxiya, an old and powerful spirit that inhabits a feast dish. Her dish holds beautiful foods from around the world but be careful, stealing from her is a dangerous business because Th'owxiya has developed a taste for children. When Th'owxiya catches a hungry mouse, Kw'atel, stealing a piece of cheese from her mouth she demands two child spirits be brought for her to eat or else, she will eat Kw'atel's whole family.  
Ignorant of her power yet desperate to save her family, Kw'atel sets forth on an intense journey to fulfil Th'owxiya's demand. With the help of the Sqeweqs (Raven), two Spa:th (bears), and Sasq'ets (sasquatch), Kw'at'el finds alternate gifts to appease the goddess and the journey becomes one of knowledge, understanding and forgiveness. Sometimes tricking an ancient spirit is the best step forward! 
Date: Monday, October 23, 2023 (1 p.m.) 
Grades: K-7 
Curriculum Connections: Indigenous Studies, Storytelling, Social Studies, Music, Drama, Dance 
Educator Resources: Download below.
"What makes Th'owxiya: The Hungry Feast Dish truly unforgettable is its engaging story steeped in tradition." -Mark Robins, Vancouver Presents