Performances at 10:30 AM & 1:00 PM.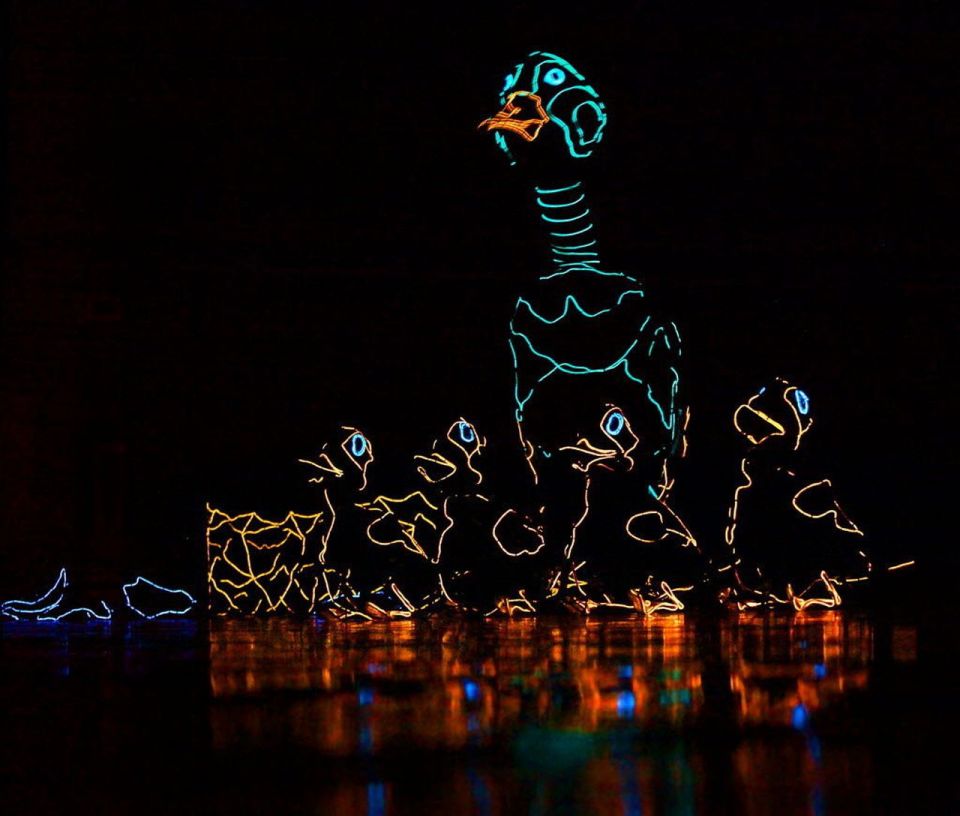 The Ugly Duckling - Lightwire Theater
Lightwire Theater has become internationally recognized for their signature brand of electroluminescent artistry, poignant storytelling and music scores designed to evoke imagery. The company creates and delivers innovative theatrical experiences to audiences worldwide based out of New Orleans, LA. Lightwire Theater has been featured on America's Got Talent.
Of the five eggs in Mother Duck's nest, one is the largest and last to hatch. Bigger and paler than the others, this last hatchling is treated as an outsider by Mother Duck and her ducklings. He may be the best swimmer of the brood, but this is not enough to ensure his acceptance. Knowing only rejection, this Ugly Duckling goes out into the wild alone.
Date: Monday, April 3, 2023 at 10:30 AM & 1:00 PM
Grades: K-6
Curriculum Connections: Creativity, Drama, Music, Imaginative Play, Personal & Social Development, Technology
Literary Link: The Ugly Duckling was originally a literary fairy tale by Danish poet and author Hans Christian Andersen
Study Guide: Available for download below.
"Absolutely incredible." –Rolling Stone magazine