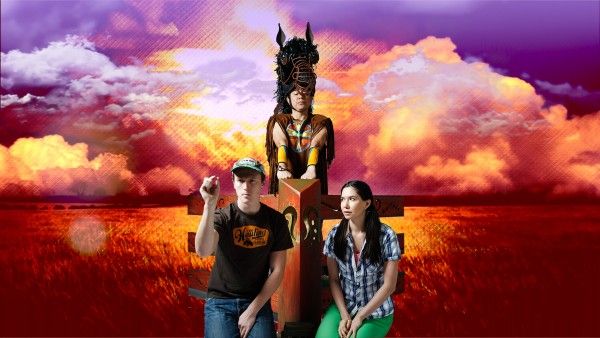 Mistatim - Red Sky Performance 
Red Sky Performance is a leading company of contemporary Indigenous performance in Canada and worldwide.  
An unforgettable story of reconciliation for children and their families, Mistatim is about the taming of a wild horse and the truest of friendships. Under a prairie sky, a simple wooden fence is all that separates Calvin on his ranch and Speck on her reservation. In many ways they are worlds apart, that is, until a wild horse named Mistatim turns their worlds upside down. 
Date: Monday, April 24, 2023 at 1:00 PM 
Grades: 1-6 
Curriculum Connections: Language Arts: Storytelling, Indigenous Language, Oral Communication; Literature: Mythology, Folk Tales, Reading; Science: Animals and Habitats, Care for the Environment; Social Studies: Native-American Studies, First Nations, Traditions and Celebrations; Fine Arts: Dance, Drama, Choreography and Movement; Indigenous Studies 
Study Guide: Available for download below.
"Mistatim vibrates with energetic freedom and thrilling eye-opening discovery." NNNN 4-star review –NOW Magazine