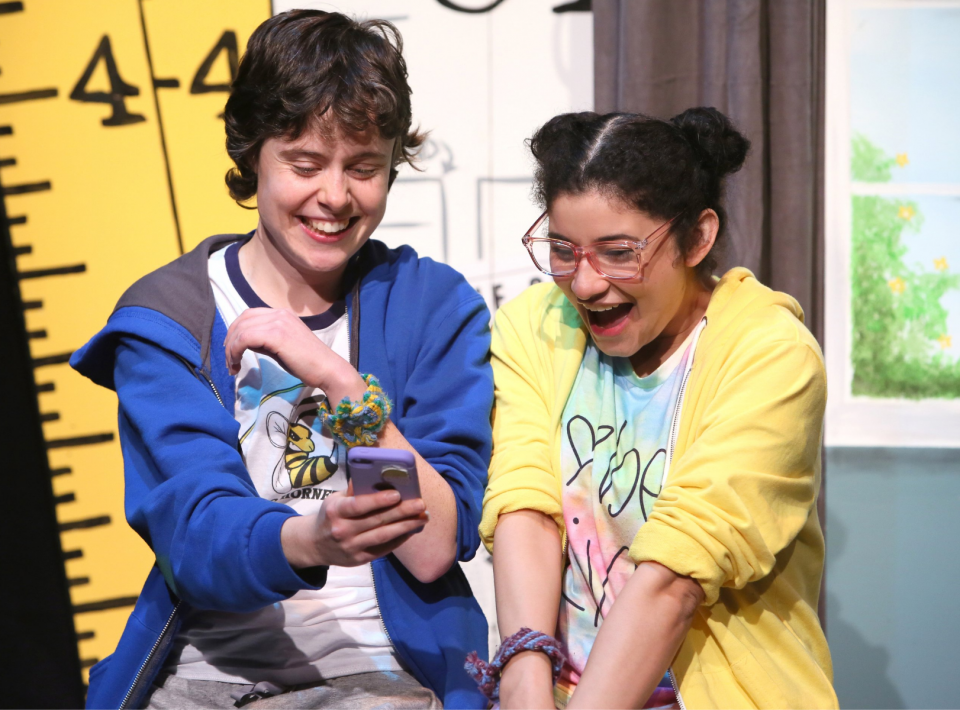 Like it or Not by Green Thumb Theatre
By Katey Hoffman
Founded in 1975, Green Thumb Theatre is a force within the field of theatre for young audiences, not only in British Columbia, but across the country and throughout the world. In our more than 40 year history, Green Thumb has performed for over 5 million people and has toured to every province and two territories in Canada, 36 US States, and 11 countries overseas.
Best friends Leah and Zoey have been inseparable since kindergarten. They like all the same things: soccer, tacos, and well, soccer. As their teacher Madame LaGrange is always saying, they're two peas in la pod! But now that they're in Grade Five, Leah would rather spend more time posting pics with mega fashionista Makayla than on the soccer field. It makes Zoey wonder… Maybe their shared interests aren't so shared after all? This new comedy from the author of the Green Thumb hit, WHAT IF, takes a closer look at how young people can become more obsessed with how they're seen online than how they're seen "IRL", and explores what happens when two friends start to grow up and grow apart. Join Zoey and Leah as they try to navigate the pressures of finding out who they are in an increasingly virtual world, and try to understand how to not only accept the changes in their evolving friendships, but how to embrace them.
Date: Monday, March 27, 2023 at 10:30 AM
Grades: 2-7
Curriculum Connections: Friendship, Self-Image, Social Media
Study Guide: Available for download below.
"One of the most illustrious young people's theatres in North America." –Jamie Porter, Capital Critics' Circle, Ottawa